According to Gallup's World Poll, 15% of workers like their jobs. Leaving one huge problem – 85% of full-timers are unhappy in their careers. Work, it's something most of us have to do to live and to survive. But if you had the choice to leave the job you're in, would you take it?
Considering most full-time workers are spending a significant portion of their lives at work. You'd hope their time spent there is purposeful, challenging, and fulfilling. But more than often, it's not.
When people are dragging themselves to work, miserable, and unengaged, they often wonder whether they are being spoilt and entitled. But also, whether it's insane to keep working at a place you loathe.
To help solve your dilemma of whether to stay at work or write your resignation, here are five reasons you're ready to start writing your resignation letter.
You've Reluctantly Turned To Medication To Cope
You've noticed a pattern since starting your job, which you can't logically attribute to any other areas of your life. Your relationships are excellent; your health is good. And you've made a conscious effort to try and manage stress from your job. But your work – it's quite clearly making you ill. Whether mentally or physically, if your job is so demanding that you must take pharmaceuticals to cope – the role you're in is not for you.
Progression Is Slim To None
This section is only relevant if you care about progression. We're not all the same, and some people don't mind remaining in the same role that they've become accustomed to or like. But if you do care and think you've hit the ceiling at work, you're more likely no longer feeling challenged, and you've reached a dead-end at your workplace.
If you feel your ambitious and inquisitive nature gasping for training opportunities and new roles to fulfill and flourish. It's time to move onto a new role you can master.
Depending on your area of expertise, you may want to start using job sites, whether searching this site for hospitalist careers, or browsing job boards around your area. Don't forget to cast your resume to multiple recruiters also.
Toxic Work Environment
Granted, bullying happens in the workplace, whether we like it or not. Equally, staff (the toxic ones) sometimes leave their jobs. But sitting around waiting for your overbearing, bully of a boss to leave could mean you're waiting a very long time.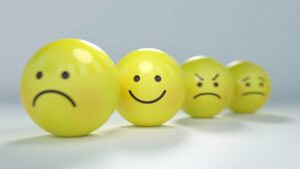 Plus, it's also always worth noting. Your new place of work could pose the same problems, or be worse than the one you're in. So you shall want to weigh up whether it's worth enduring the workplace you're already at or moving on.
Alternatively, your options are to take your issue to HR and resolve your boss's behavior or seek legal advice. If this doesn't seem like the right move for you, it may be time to put the past behind you, leave and start fresh. There will always be bullies in the workplace, but if they're making it unbearable for you to work, move on, it's not the stress.
You Have A Side Hustle You Want To Make Full Time
Along with other reasons you hate your job, you also have a pretty good idea, and perhaps have set up what you'll be doing next to pay the bills. Ideally, having a job before you leave your existing one helps. Otherwise, if you have a side hustle that's bursting with potential and opportunities to grow – hand in your resignation and go for it.
You're Not Cut Out For Being Told What To Do
You have a problem with your boss, and pretty much any person for that matter who orders you around and tells you what to do. Some people can accept it regardless of how they feel. And carry on with their job regardless.
But others, they feel restricted and controlled and degraded. Your solution is to be your boss – and you'll never be told what to do again (except by you, of course). If this section resonates with you, it's time to start forming your business plan, saving capital for your business venture, and drafting your resignation letter.
The above reasons to leave your job are on the basis that you have exercised all of the logical reasons to stay. Such as evaluating whether you have tried your best to make it work. And whether you have factored in your financial commitments along with how you will afford to pay for these if and when you leave your job.
A job you're unhappy at is much like having a relationship that is on the rocks. If you want it enough, you'll make it work for as long as possible. But if you're at your wit's end and have nothing left to give, you have to leave at some point.