There have been a lot of speculations concerning the release of Babylon's Fall game. As many even started to believe that Square Enix and Platinum Games might have launched a mediocre quality PS5 exclusive. However, that's not the truth, and from this forthcoming review, we hope to cover most points so that everyone can reach a proper conclusion. Now, starting with the plot or the game's story, it is set in the Sentinel HQ of the town of Ziggurat. You are a warrior with the Gideon Coffin attached to your back and are meant to fight. And win against the demons pouring out of ruined Babylon's tower.
Challenge With The Gallu Leader
The coffin is very powerful and will constantly give you the energy to fight against the Gallu army. But Babylon's Fall is not that easy to win because the Gideon Coffin is a death sentence. It's a parasite that will constantly drain your humanity, and once you succumb to its power, you will be turned into a Gallu. If you want to survive and save yourself from becoming a demon. You have to defeat all the enemies and win the challenge with the Gallu leader sitting high above the tower.
The entire Sentinel HQ is transformed into a battlefield divided into five to six arenas. Each arena is then divided into four to five levels arranged linearly. Every level has the pawns followed by the leaders, captains, and other high-ranking officials from the Gallu army. In the end, you will face the boss. Until and unless you defeat him, you won't be able to proceed further into the next level.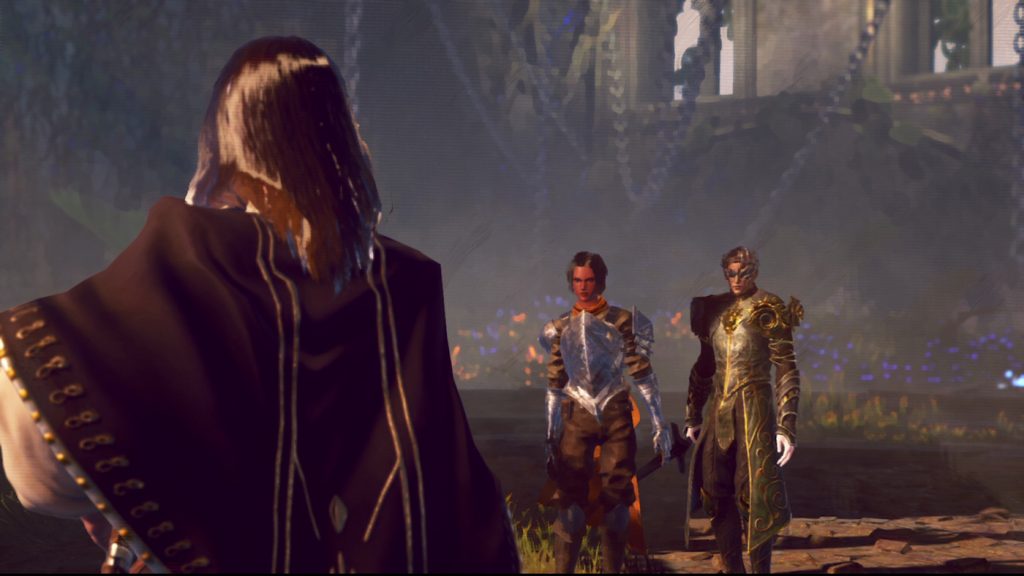 Platinum Games: Twists in This Babylon's Fall PC
At the start, you may feel as if the levels are pretty easy to win with only a handful of enemies charging towards you or a limited number of obstacles. But as you will proceed further, you will realize the levels are becoming more attractive. If you think that the game is predictable, you are highly mistaken because Platinum Games has packed some unexpected and exciting twists in this Babylon's Fall PC. Therefore, you won't be bored to death at all.
Concerning the visuals and audios, you will find some intriguing voices constantly speaking in the background. Telling the story behind Babylon, the rise of the Gallu army, and more. As you progress, you will realize that the visuals are layered and painted constantly with moving brush according to the scenes. Even though it is a masterpiece, we cannot deny that the brush and strokes can be distracting. Thus, Babylon's Fall PS4 might not have the best visuals.
Styles Square Enix Babylon's Fall Game
Coming to the combat styles and weapons of this Square Enix Babylon's Fall game. You will have four weapon slots where you can store five weapons. Now, each slot has dedicated power. Therefore, a weapon's behaviour placed in two slots will be different. Therefore, you will have a lot of options in showing new fighting skills and taking your enemies by surprise.
Babylon's Fall release date is yet to be announced, but with the trailer and snippets already in circulation. It's evident that the game is way above the mediocrity level. If you are into storytelling and like creative audio and videos, then this game is something you have to try without fail.