The wait is over for the Cobra Kai fans. We finally have a release date for the most-awaited series. Cobra Kai's team is treating us to a new series filled with excitement, thrill, and action much earlier than anticipated.
To know everything about Cobra Kai season 5, keep reading further.
Cobra Kai Season 5 Plot
Cobra Kai Season 4 was quite a game-changer with Terry Silver double-crossing Kreese and getting him arrested. He got out from Cobra Kai as he got arrested for the attack on Stingray. Now, Silver seems to be a new threat and unlike Kreese, he doesn't even have an obvious weakness.
In the Cobra Kai Season 5 trailer, we see that he is preparing himself to turn Cobra Kai into an enormous dojo franchise across the State Valley. He has all the intentions to breed an army of dangerous karate kids ready to do whatever it takes to win. Terry Silver might be the endgame villain for the series. We will see Daniel, along with Chozen, and do everything to stop Silver. Maybe Hilary Swank's Julie Pierce, The Next Karate Kid fame might show up to end all this craziness. There's so much to predict. That's the beauty of Cobra Kai.
Above all the biggest game-changer, according to co-showrunners Jon Hurwitz and Josh Herald will return at the end of the fourth season to save Miyagi-Do and help out Daniel.
The producers are giving their 100% to deliver us a worth the waiting season.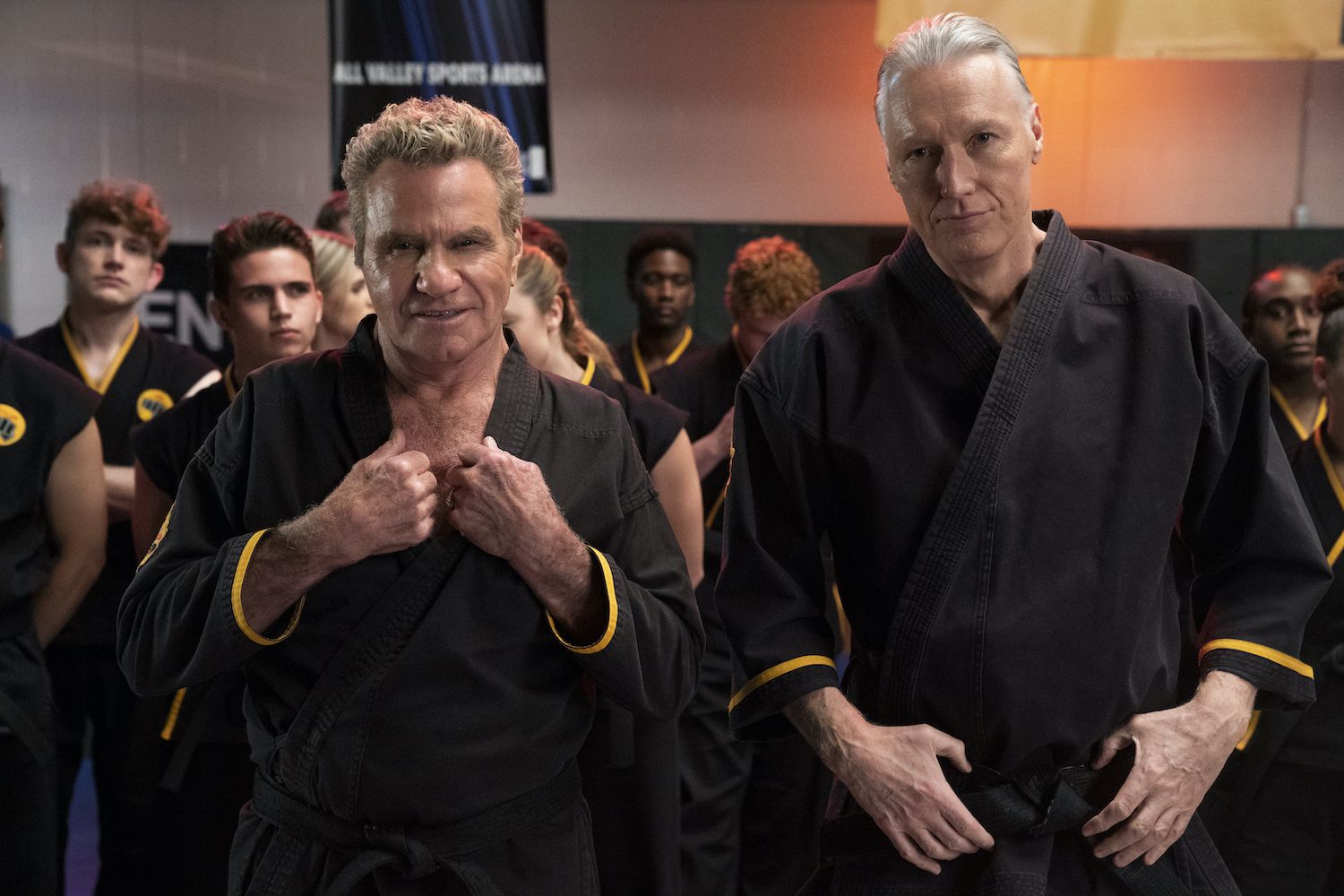 Also Read – All American Season 5 Release Date On Netflix
Cobra Kai Cast
The Cast will consist of many actors from the past series. Some obvious characters are sure to return in Cobra Kai's season 5 cast include Ralph Macchio, William Zabka as the entire story revolves around their frenenemyship. Courtney Henggeler and Venessa Rubio will be back too. Thomas Ian Griffith as Terry Silver will have a big part to play in Season 5 and maybe we can see Martin Kove too.
The last season revealed a surprise cast member. Yuji Okumoto as Chozen will return as well. And some more familiar faces will include Xolo Maridueña, Tanner Buchanan, Mary Mouser, and Peyton List.
According to reports, Alicia Hannah-Kim will also join the cast as Kim-Da-Eun. She will play the part of a South Korean Sensei who is part of Silver's plans for the growth of Cobra Kai.
When will Cobra Kai release?
We are not aware of Cobra Kai season 5 release date. Netflix has announced the series' debut and it is much earlier than expected. The new trailer also announced that Cobra Kai season 5 episode 1 will be available on Netflix on September 9, 2022. All the episodes will come out at once, not like Money Heist-style, splitting of the seasons.
Cobra Kai doesn't seem to just deal with karate shenanigans. This takes place in Los Angeles, but Johnny will head south along with Robby, his son, to find a boy named Miguel. He had run away to go to search for his father at the tail-end of Season 4.
There is so much more to know. Until you start watching the fifth season it is not quite possible to give every detail. Also, although nothing is out officially, the team of Cobra Kai has confirmed that Season 5 is not the end. They have planned an end, but they don't know how many more episodes or seasons it will require. It will be an amazing show. The fans are anticipating the release of the new season. The release date for this series is now out and it will come on Netflix soon.