As people age, some movements and activities can become limited. If you have senior family members that live alone or are alone in the house during the daytime, they should always be kept safe. Their health should also be maintained since they may forget to take their medications.
Thanks to technological advancements, smart homes can make their lives easier. The amount of smart home homeowners is expected to grow globally to 672.6 million by 2027.
Smart home technology is ideal for seniors. Keep reading to know what smart home devices you can use to help your elderly loved ones age gracefully.
Defining Smart Home
Smart homes include tools, devices, and appliances that can be automated. Users control them through an internet connection. When you have access to the internet, you can have a smart home. It can be set up wirelessly or with a hardwired system.
Using smart devices can be cost-efficient. They use less energy, which may help lower your monthly energy bill. They can also provide convenience for your elderly since they alleviate the burden of doing certain tasks.
Importance of Smart Homes for Seniors
Aside from convenience, smart homes can bring various benefits to seniors, such as:
Safety and protection
With old age, seniors' physical capabilities decline. Their bodies can lose muscle mass, strength, endurance, coordination, and balance. These risk factors may also cause increased vulnerability to injuries, such as bone fractures, as well as certain illnesses.
Smart homes provide ample safety and protection for your senior loved ones. The devices within have digital safety features that can be customized to monitor seniors' physical activities and help with them. With these features, seniors left alone may also see if an intruder is coming to the home and react accordingly. Generally, smart homes can provide a safety net for seniors' mobility and security from dangerous people.
Peace of mind
For family members like you, smart homes can offer peace of mind when you're living with senior loved ones. When your smart home is equipped with wireless technology, you can control it even when you're not at home.
Some mobile applications can connect with these devices remotely, including built-in cameras for you to access. They can notify you that your senior loved ones are safe and sound at home.
Simplified tasks
Since seniors may have limited movements, smart homes can help them accomplish daily tasks. With features like voice-activated assistants, they can be reminded of duties or chores they need to do.

Suppose your senior loved one is still doing some freelance gigs on the side. They can easily be reminded of their schedule to ensure that they can get in some work during the day. This will allow them to have plenty of time to do other things like taking walks or socializing with friends.
Some smart devices may also prevent them from exerting physical effort to avoid fatigue and injuries. For example, by using smart cleaning tools, rigorous tasks like cleaning can be simplified.
Health and well-being monitoring
Some smart technologies have features that can track seniors' health and well-being. These features help seniors check their health conditions and remember check-ups and medication schedules. Through these features, your senior family members can ensure their health is maintained.
Easy communication
Most smart tools with wireless systems can allow you to communicate and stay connected with your senior loved ones if they live away from you. These devices can help your elderly stay socially adept so they will not feel isolated and lonely.
Things To Consider When Buying Smart Home Devices
Smart home devices come in different brands and specifications designed to match particular lifestyle needs. In this case, you're buying smart tools for your family elders, and not every smart device is necessary.
Below are the things you should consider when buying smart home devices for your senior family members.
Buy what you need
It's easy to think that you need every smart home device to make life easy for seniors. However, they can be pricey. If you're on a budget, you may not be able to afford all these smart tools. For these reasons, you should assess the specific needs of your senior loved one.
Prepare your budget before buying. You can go to different stores and compare the prices of the same device. From there, see what matches your loved one's needs. It's essential to purchase only what you need to save costs.
You can buy online if you don't have time to go to physical stores. However, be aware of potential scams. Make sure you can find legitimate and credible reviews for any products purchased online.
Understand how they work
For some, technology can be a challenge. Make sure you understand how to work smart devices, as well as how to explain them to your senior loved ones.
When choosing smart devices, think about how you will manage them. Additionally, consider if the elderly can adapt to the digital environment they will live in daily. The most significant aspect of a smart home is learning how to live with it.
Ensure their compatibility
Many smart home tools are operated using smartphones. Although smartphones have communicative features you use daily, not all can be compatible with other smart devices. You should make sure your phone is compatible with the smart appliances you plan to buy.
Ask the store workers for help if you don't understand. They will provide the necessary information explaining why your phone may or may not be compatible. Moreover, they can walk you through how to operate the smart devices if possible.
Hardware installation
Smart devices are going to be installed in your home. When you buy them, ensure that an expert can help you install them. Take note that they should also be compatible with the structure of your house, primarily when used with wires.
Proper hardware installation ensures that the devices can work smoothly in your home. Any faulty connections will be easier to fix with an expert on hand.
Smart Home Devices for Seniors
Not everyone is familiar with smart technologies. You might be looking for smart home assistants for seniors and don't know where to start. Below are the smart home devices you can use to improve your senior family members' lives.
1. Voice assistants
Examples of voice assistants include Amazon's "Alexa," Apple's "Siri," and Google's "Hey Google." They are virtual assistants that can accomplish tasks based on your voice commands. They use technologies such as artificial intelligence (AI), automation, and machine learning for voice recognition.
Since they can recognize your voice, they perform tasks you request. You can use them on smartphones, tablets, and automated speakers. This smart technology can also provide health-related reminders and emergency calls and alerts.
2. Motion sensors and assistants
Motion sensors are mainly used to detect intruders, but can also be used to distinguish human falls. Seniors can be more prone to falls, trips, and slips, which are alarming concerns. These sensors can immediately notify you or other family members in case of an accident. Some smart motion devices can also assist seniors' mobility.
3. Automated security systems
Automated security systems include smart locks and security cameras. You can program smart locks to lock and unlock doors. They are equipped with authentication methods to verify the people accessing your home.
Additionally, security cameras can allow you and your senior loved ones to see who's visiting your home. You can place them in multiple areas within your home.
4. Programmed lights and thermostats
Lighting and thermostats are essential parts of your home. Innovated lights and thermostats now also have smart technologies that you can manage. You can program smart lights with on and off schedules and smart thermostats to maintain indoor temperatures.
5. Smart cleaning and kitchen appliances
Your senior loved ones may love cleaning or cooking. Smart cleaning and kitchen appliances can ease these activities for them. Smart cleaning tools like robot vacuums can clean floors and hard-to-reach areas under furniture, while smart kitchen tools can be automated with timers and temperatures.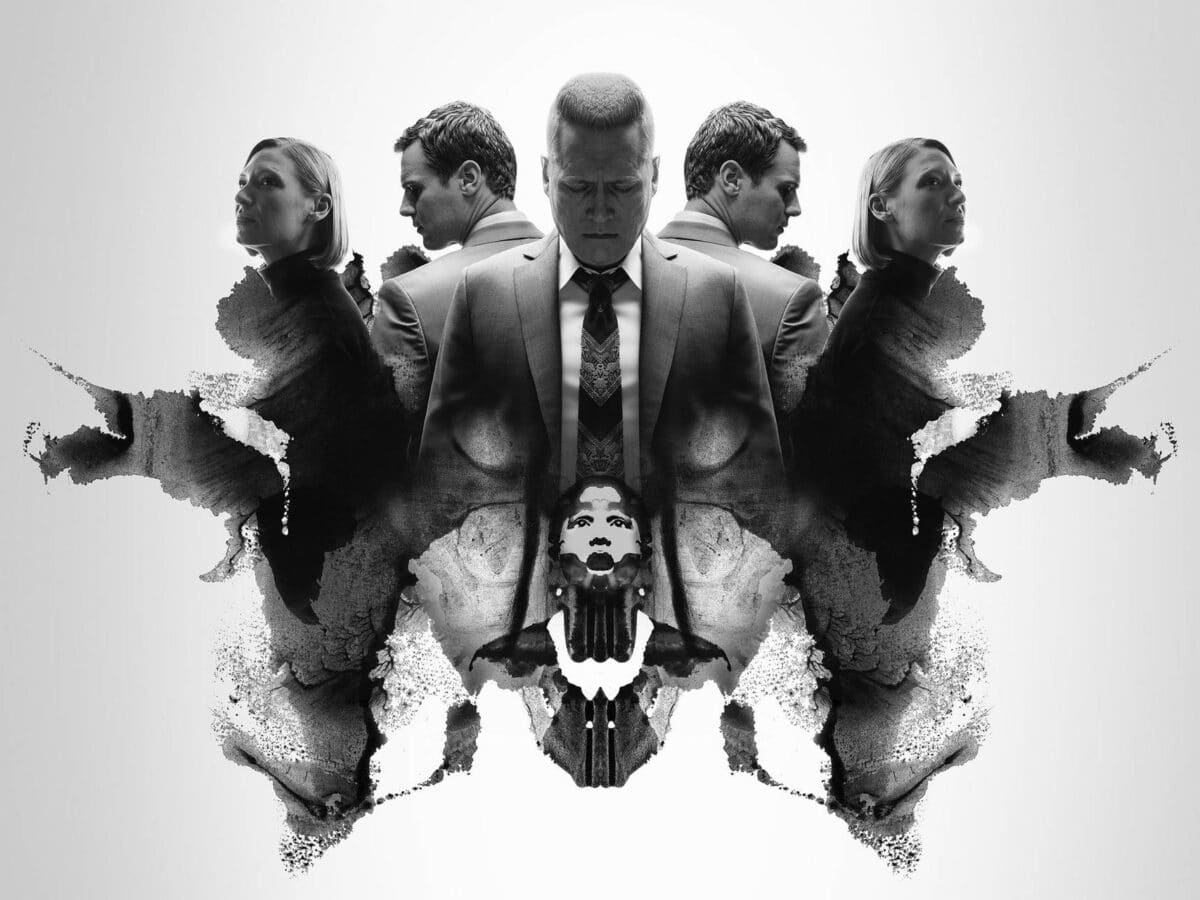 Limitations and Drawbacks of Smart Home Devices
A digital lifestyle is ideal, but also poses limitations, drawbacks, and risks. This section outlines the importance of knowing these disadvantages to help you manage your smart home better.
They're not perfect
The convenience smart home devices can bring to life is undeniable. Many are opting to live digitally because it can make their lives better. However, like most things, smart devices aren't perfect. Just because they can make life simpler doesn't mean they're not vulnerable to technical issues.
Over time, you may encounter slight malfunctions and glitches, especially when you're using internet-operated tools. Expect that poor internet connections can affect your smart tools' performance. If you're not home and these devices malfunction, seniors may have difficulty figuring out how to fix them.
Data privacy
In any digital tool, data privacy is always highlighted. Since most smart devices use the internet to work, your personal data and privacy may be at risk. This is because mobile applications usually require you to register and create accounts that have your personal information.
Two-factor authentications and internet encryption are recommended to protect your data privacy. If you have camera-operated devices, you can check the access logs to see if there has been unauthorized access. You should also run software updates and remove unused apps that may collect your data.
Home suitability
Not all homes are suitable for smart devices. Signals can be challenging to manage in rural areas. Some homes may not be compatible with many smart devices' wiring systems as they can become faulty and cause fires. Small homes may also not be ideal since they have limited space.
Before purchasing, look around your home to see if it can house smart devices. This assessment helps you determine whether it's safe to install them. You should also check if your free spaces and areas can be safely accessed by your elderly loved ones when they use smart tools.
Maintenance and repair
As time passes, smart devices can wear off and malfunction. Maintenance is vital to keep them working. However, not everyone has the time to consistently monitor their smart devices' health. As a result, they can be neglected, making potential repairs costly.
In some cases, there are technical issues that cannot be fixed if left unattended for too long. This situation may prompt you to buy a replacement device. Tech experts may also suggest upgrading these devices to ensure they last a long time.
Maintaining smart devices can be challenging for many. If you're planning to adopt a digital lifestyle for you and your senior family members, make sure you're prepared for everything that comes with it.
Technology becomes outdated
Innovators are looking for ways to upgrade existing technologies daily. This is why many digital tools are upgraded every two or three years to improve usability. With the onset of the pandemic, many tech companies are working on enhancements to make technology more human.
For these reasons, existing features of your smart devices may become outdated due to continuous developments. This aspect is why hardware and software upgrades are necessary to keep your smart home intact. It can be hard to keep up with all these changes, especially when you think your outdated smart devices are still working.
Know the Risks of Smart Home Devices
In this age of digital living, seniors can age gracefully, thanks to smart home devices. While they can provide comfort and convenience, you should also be aware of their potential risks, such as cyber threats. You should still observe your data protection and privacy in your smart home.
There are other potential drawbacks to living in a smart home. Although they can help your seniors attain a purposeful and comfortable life, their limitations should not be overlooked.