Many business owners out there did not know what to do with their websites. For example, some may understand that they need a contact form and an "About Us" page; however,  many are confused about what to do about the content. So, implementing a strategy content is crucial to ensure your website is designed to meet the needs of your target market.
Moreover, planning good content is the first step in developing a website that will engage its users. It involves mapping out the different elements of the site so that your team can easily find what they need to implement it. In addition, the process of planning is carried out in isolation.
Although, it is hard for the team to see how the different elements of a website click together. Having a good visual plan of content can easily put everything in one place, helping you develop a clear vision of how your website will look.
So, this tutorial will help you in creating a good content plan using the modern method. You just have to keep in mind that this creative process is not linear, and you may end up moving between different steps as you go along.
Website Content Plan, Explained – Know More About Content Planning
Planning website content is a framework that sets the stage for the development of all of your site's content. It helps ensure that it is cohesive and caters to the needs of your target.
Besides, planning good content will help you easily find what content is available already and what is required for the new content. Besides, it will help you create rules and guidelines that will ensure that content quality remains consistent.
On the other hand, learning where to start is one of the most challenging parts of developing or tailoring content for your website. So, a good plan in place allows for making the process easy with an improved result.
How to Create Your Content Plan: Step Guide & Useful Tips
Planning good content for your marketing strategy is very important, as many marketers plan on increasing their budgets in the upcoming years.
Having a solid plan is necessary to make sure that you can keep up with the competition. All things considered – here are a step-by-step guide, plus useful tips for developing a winning content strategy.
Step #1: Establish the Purpose of Your Website
Let us start by establishing the goal on the page of your website.
First, select one area of your page that you want to focus on and ask yourself, "What is the purpose of my website?" Are you aiming to increase your e-commerce sales? Or do you want to boost your social media presence?
This will help you develop a framework for your content and tone, to get the attention of your target audience.
What to Consider First
Before developing content for your website, you must first identify what goals you want to achieve.
For example, are you aiming to educate your new clients or lead them to your brand? So think about the objections that need to be addressed in order to develop compelling content.
To do this, you must determine the objectives and target date for developing a market plan content. Then, we suggest setting a list of goals linked to different key performance indicators.
These should include the following:
Conversions
Referrals
Share of voice-based metrics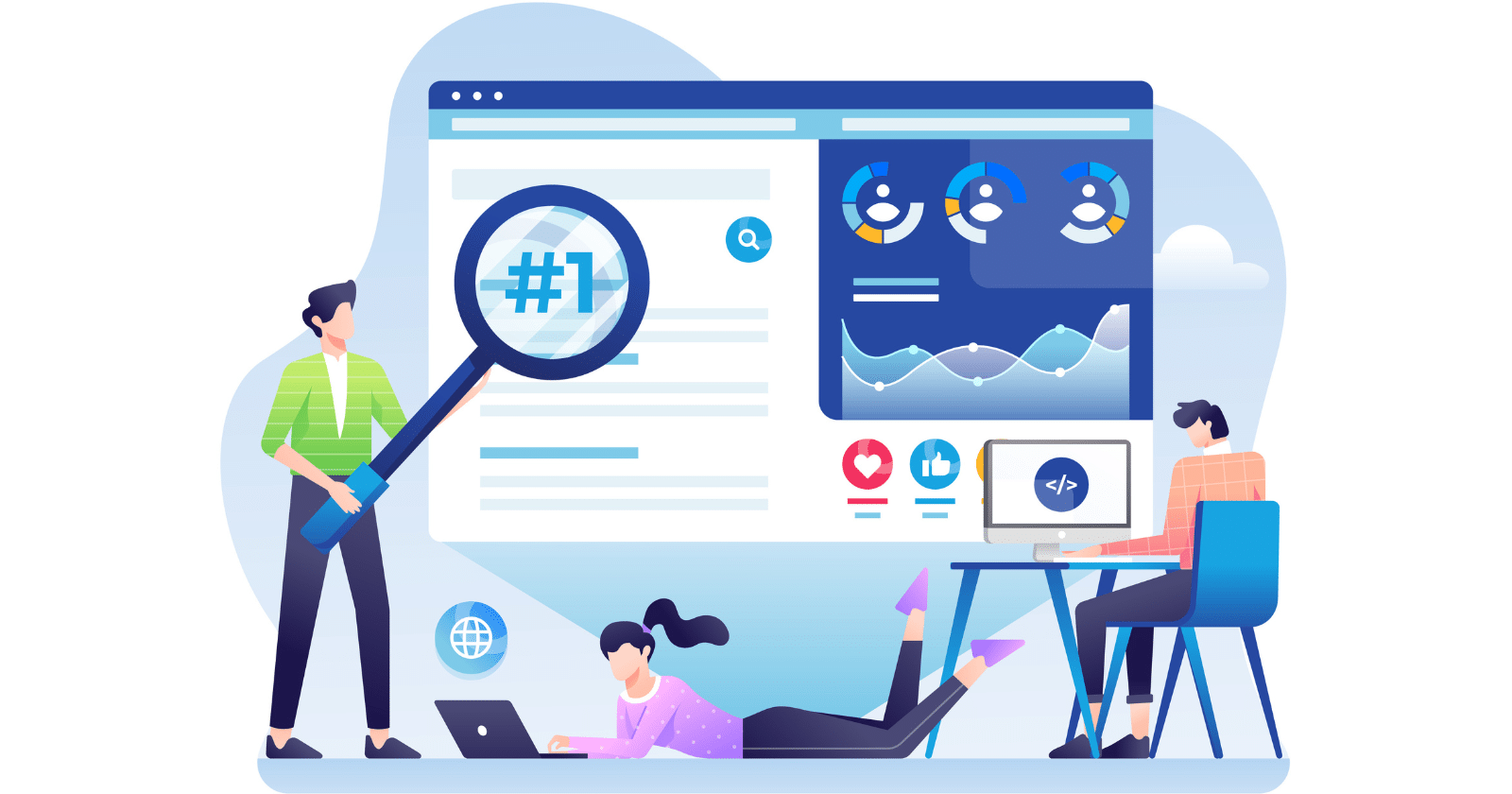 Step #2: Study Your Target Audience And Create An Engaging Introduction
To create successful website content, you must first understand your target audience's microscopic detail, such as:
Gender
Age
Profession
Location
Income
Education level
Marital status
You can accomplish this strategy through different sources of digital monitoring, such as:
Social media (like Facebook, Instagram, etc.)
Sales inquiries (surveys, quotations, etc.)
Moreover, the most crucial factor you need to consider when developing content is by studying your core audience.
Expert Tip: A well-defined audience is critical in ensuring that all your posts and pages are focused on your core customers.
On the other hand, we suggest writing down your page's objective and start putting it in words.
Then, tailor an engaging headline and introduction, helping your readers know they're in the right place. Additionally, it's advisable to set the right tone for your page's content.
Step #3: Create A Body Content
Next, before starting on your written content, begin by adding ideas for the pages that will be featured on your site.
Although it does not have the final form, it gives the audience an idea of what you want to communicate to them.
Apart from the message you want to convey, you have to think of the following:
Sub-headings
Keywords
Other important elements you'll need to include (i.e. topic, theme)
Step #4: Sketch How You Want Your Page To Be Structured
It is a great way to sketch out your page's structure to visualize the key messages you will include in your site's content.
You have to do it even if it only consists of an arrow and a box. This strategy can help the developers understand which messages are more crucial.
Step #5: You Can Add Pictures Or Videos To Your Website
Before starting to plan your website, think about the images that will complement the page you are working on. These should not be the final ones.
This method helps you to bring your page to life and gives you inspiration. You can also use a free gallery to browse the wide selection of images.
Step #6: Create An Animation To Communicate
Using an animated GIF can help your page explain how your website's interactions could work.
If you want to show an image gallery that moves from left to right, you can create an animation instead of writing down the details in a text.
You can also download a video or a GIF from YouTube or Giphy.
Bottom Line
After completing the content plan for your website, everyone in your group will clearly understand how they want the website to look and function. In addition, you can continue to improve the plan as the website grows.