Everyone might be wondering how the recent MacBook Pro 13-inch version differs from the previous year's MacBook Pro 13- inch design. Today, we will discuss this below, so keep reading further.
The new Macbook has made very few changes in the external parts and is very similar to the old design, but inside, the system is full of new creativity. All thanks to Apple's very own silicon system in the M2 Chip.
In a nutshell
Pros:
1. Great Software and Improved Performance
2. Outstanding Battery Life
3. Brilliant Speed of M2 chip
Cons:
1. From more ports, it would benefit
2. Lack of fidelity in Webcams
3. The design is similar to the MacBook 13-inch prior model.
What Is The Price and Is it Available?
The MacBook Pro 13-inch has a release date of 24th June 2022 and is available to get ordered. The Prices start from £1349 or $1299 for the base specs with 256GB of SSD storage as well as RAM of 8GB.
You can get a storage of 2TB and 24GB of LPDDR5 RAM for £2,549 or $2499. It is not easy to enhance your MacBook's internal components after purchasing it, so you should consider that you'll need the specs throughout your lifetime.
Also Read – Razer Blade 15 Review
Battery Life
Apple claims that the battery life of 'wireless web' usage is going to be 17 hours and only playing Apple TV for 20 hours straight. The brightness remains at the halfway mark for both.
The M2 is going to provide you with more battery life with a lesser risk of decreased life of your battery with a higher rate of performance. It is all because of the chip's ratio of performance to power draw.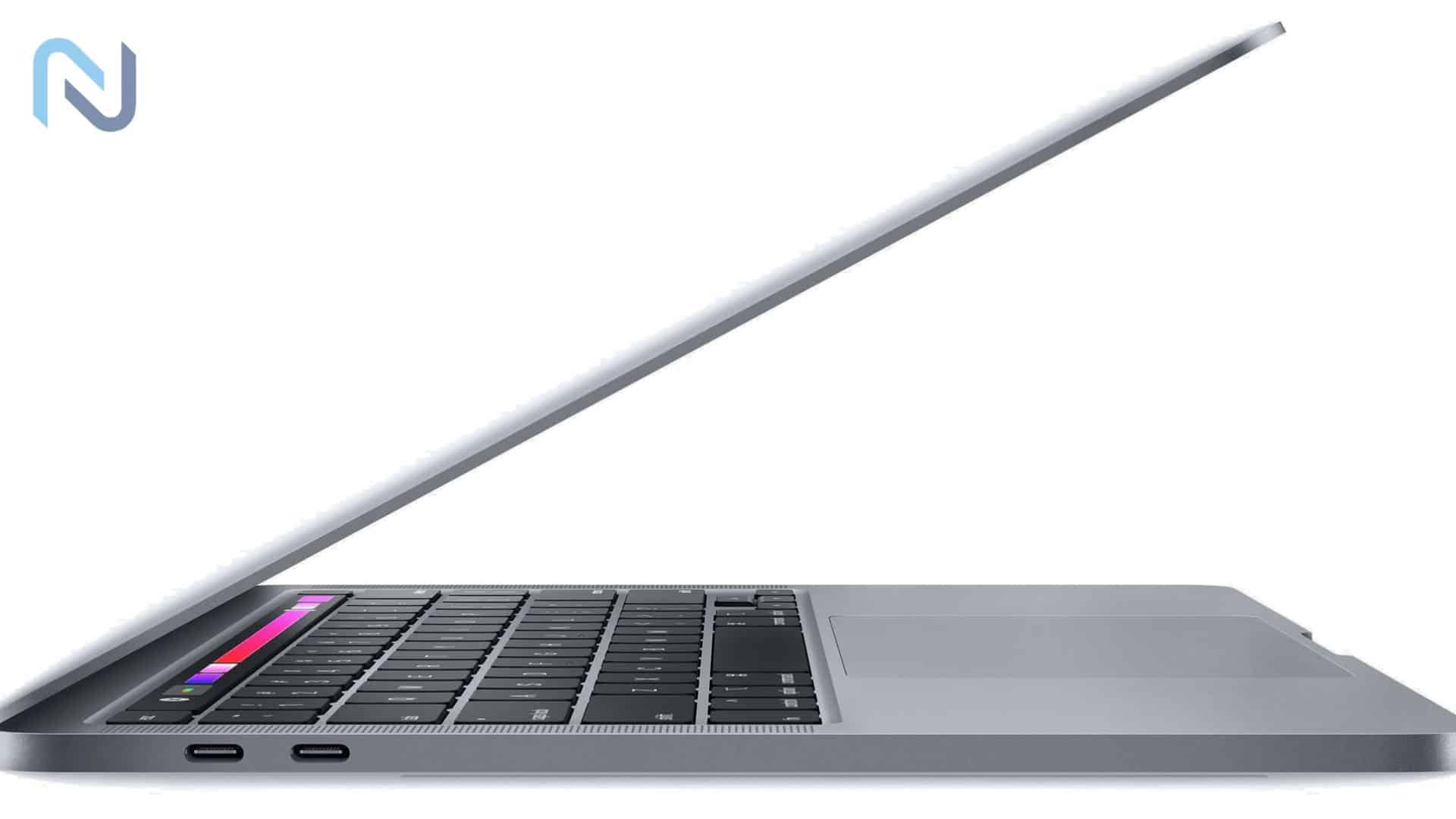 Hardware and Software
The external design is very similar to the previous year's version of the MacBook 13-inch. Even after this, it is no wonder that it gives a sturdy and attractive look. It is 14 Kg with a measurement of 1.56-30.41-21.24 cm. The Keyboard is also well-designed with a perfectly spaced set of keys.
A fingerprint scanner is there to manage your privacy too. And apart from the power key, all others have an adjustable backlight. It also has cooling fans built into its structure internally.
Apple is moving ahead of all other companies at a remarkable speed. For the MacBook 13-inch Pro, the M2 chip comes with a 10-core GPU, a 16-core Neural Engine, an 8-core CPU, four efficiency cores, and four performance cores. They claim that their CPU is 18% faster, their performance has increased by 35%, and 100GB/s memory bandwidth is 50% better than M1. The MacBook is giving a tough competition to Intel.
Is it worth buying?
Yes, of course you should buy this, if you need continuous and effective performance, as the cooling fans make it possible for you. Also, the looks and the design is top-notch, which everyone is fond of. The performance is also improved due to the advancement in chip generation, so if you need to do a lot of advanced work, you can go for it.