MilesWeb hosting V/s A2 Hosting: Who is Best Web Hosting Provider And Why?
Due to rapidly increasing competition in the web hosting industry, it has become tougher to select a web hosting provider and the main factor is trust that users usually think of while buying the hosting service. This is because, if you haven't selected the best web hosting provider, then you will face many consequences such as downtime, poor security, low website speed and more. To make your decision easier, I will highlight the comparison between two popular web hosting providers – MilesWeb and A2 hosting. After reading this post, you can easily decide which provider is best for your Website Hosting India or blog.
MilesWeb
MilesWeb is India's best web hosting provider that provides web hosting and domain service at a fair price. They offer a wide range of quality products like shared, basic web hosting, dedicated, VPS, Cloud,  WordPress, domain, business hosting and more. Moreover, they are India's first web hosting provider that has opted for the Amazon cloud platform to provide advanced web hosting service to their customers. They provide web hosting service for 24*7*365 days with maximum uptime of 99.95%. In future or in six months, if you feel that you are not satisfied, you can ask for a refund as they provide 30 days money back guarantee. You get best managed hosting at MilesWeb for your website, but for dedicated hosting, they offer un-managed hosting and for newbies server management service is available at a fair price.
Their data centers are located in the UK, USA and India and you will get best uptime because of their advance and superior Tier -3 and Tier – 4 datacenters and these datacenters are monitored continuously by the experts. For security, you get features like WAP, SSL Certificate, Acronis Cloud backup, Codeguard and Spamexperts at a very decent price. You can contact them through chat, email and phone.
You can consider MilesWeb because of these reasons that are mentioned below:
1) Local web hosting company
2) Support in local languages
3) Mumbai based servers
4) Local payment options
5) Pay in Indian rupees
6) Years of experience
Let's have a look at features offers by MilesWeb
1) Free domain
2) Free SSL certificate
3) Pure SSD storage
4) Free Website Builder
5) Secure Email accounts
6) cPanel
7) 1 click installer
8) LiteSpeed Web Server
9) Build – in page caching
10) SSH access (Jailed)
11) Instant account set up
12) Datacenter choice
13) Free Migration
14) Latest versions of PHP & MySQL
Plans & Pricing:
They offer plans for Reseller, Shared, Web hosting, VPS, Dedicated, WordPress, business, eCommerce, Cloud, CMS's hosting for all kinds of business websites.
1) Unlimited Linux Reseller : Rs. 735/mo
2) Windows Linux Reseller: Rs. 1008/mo
3) Shared hosting: Rs. 999/yr & Windows shared hosting: Rs. 120/mo
4) WordPress hosting: Rs. 69/mo
5) Linux VPS hosting: Rs. 860/mo
6) Dedicated hosting: Rs. 4900/mo
7) Web hosting: Rs: 99/mo
Customer Review:
A2 hosting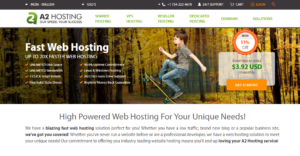 As I said before, I am going to highlight the popular web hosting provider, then here comes A2 hosting that has successfully established themselves in hosting industry. They offer all kinds of hosting solutions at a decent price. They use turbo servers that give maximum uptime of 99.9% and you will get three server locations that are USA, Singapore and Amsterdam. You can reach them via chat, email and phone as they provide 24*7*365 days support.  Ask them anytime for the money back because they provide feature called "Anytime money back guarantee"
Features:
1) Free account migration
2) LiteSpeed Cache plugin
3) cPanel
4) 1 – click installation app
5) SSD drives
6) Advance development tool
7) Green web hosting
8) Unlimited bandwidth and disk space
9) Global servers
10) Latest versions of software
Plans & Pricing:
They provide plans for Shared, VPS, Dedicated, Reseller, WordPress, web hosting, eCommerce, CMS hosting at a budget friendly price.
1) Linux Shared hosting: $ 3.92/ mo & Windows shared hosting: $ 4.90/ mo
2) Linux Reseller hosting: $ 13.19/mo
3) Windows Reseller hosting: $ 14.51/mo
5) Linux VPS hosting: $ 32.99/mo
6) Dedicated hosting: $ 141.09/ mo
7) WordPress hosting: $ 12.97/ mo
8) Web hosting: $ 3.92
Customer Review: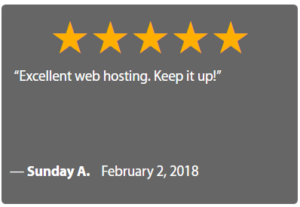 MilesWeb Vs A2 Hosting
Both the hosting providers are best and offer superior features but in terms of pricing, MilesWeb is far better than A2 hosting and it is affordable for all. In terms of features, MilesWeb is ahead in comparison to A2 hosting.
More importantly, MilesWeb offers the Amazon Cloud platform that makes your website faster in terms of performance. Even if you Google, which Indian web hosting company offers AMS platform, you will get MilesWeb in first position.
In terms of datacenters, compatibility both the hosting providers are – equal and best.
Final Words:
Finally, whenever you face this question which is the best provider between Miles Web and A2 hosting then selecting Miles Web would be the smartest decision. If any pointer is missing, then  share your views with us below in the comment box.