Select the Perfect POS for Your Business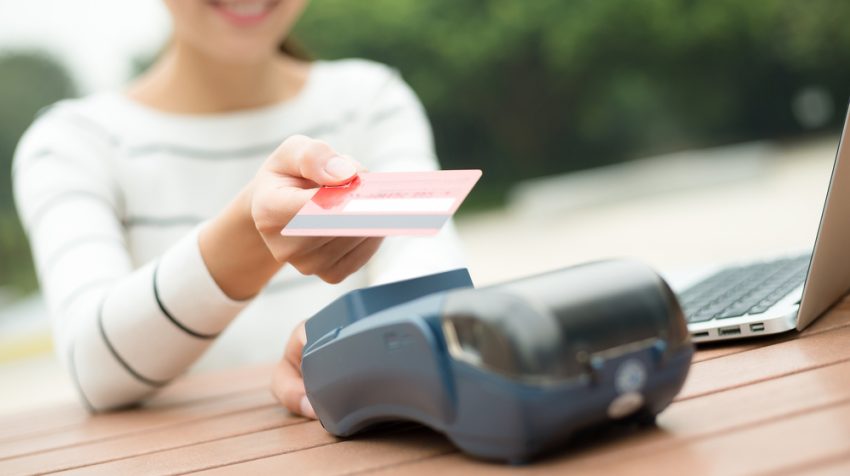 All businesses in different industries have unique sales routines, which is why specific POS units with key features provide great advantages when they're used in proper settings. This guide can simplify the process of selecting a perfect POS product for a business.
Retail
The retail industry is driven by speed and consistency. When transactions are processed fast, lines move quicker, and this leads to happy customers. POS systems help retailers successfully complete transactions fast for shoppers when the hardware has some key features. The following POS features provide big benefits during a sales rush in a typical retail environment:
Convenient screen: As shoppers move along a checkout line, they will want to see the calculations while products are scanned. When POS systems with two screens are installed in a store, employees and shoppers can view transaction data with ease.
Speedy hardware: The operating system powers a POS system. If a system is outdated, transactions will process slowly, and this could make shoppers impatient. Typically, used POS unit have older operating systems, so you must pick used POS units wisely.
Hotels
Hospitality POS systems are used many times throughout the day and night when people book suites. As a result, a hotel owner should consider the following things before buying new POS systems:
Performance: If a POS unit has powerful, reliable hardware, employees won't experience major performance problems. The most common issues that impact a POS unit include poor response times, buggy functions, and power inefficiencies. Hotel owners can avoid these performance problems by investing in systems that include ongoing support.
Durability: As hundreds of people book rooms in a hotel, an average POS unit will be used frequently throughout transactions. During every transaction, employees will tap icons, swipe the panel, and press buttons in order to get people to their suites. If all POS systems are durable, they won't break down easily.
Restaurant Technology Trends
Restaurant technology trends feature items for busy environments. This is why most point of sale systems have handy software that runs inventory management and sales management tools. The inventory management solutions prevent inconsistencies by tracking everything that's ordered during business hours, and the sales management components process all orders and produce receipts. Typically, when a POS unit has both of these tools, a manager can configure a menu so that everything interacts together.
Food Trucks
Food truck owners need equipment that makes the process of completing sales easier. Because foot traffic levels vary in most areas, a chef may need to step out of the truck in order to find hungry prospects roaming the streets. A point of sale system can help during these situations if it's designed with:
Mobile solutions: In order to process transactions away from a food truck, a POS system must have wireless functions. Mobile POS software is easy to use, and it will sync with traditional ordering processing equipment.
Security tools: A solid security setup is vital because it will protect customers' data. The latest POS systems have great security that gives consumers and vendors peace of mind.