The wait for one of the greatest series is over. Netflix has finally reached a verdict in the case of renewal of The Lincoln Lawyer.
Will there be a Season 2 for The Lincoln Lawyer on Netflix? Who all will join the show? What will happen next? We know that you are curious to know all this. So, keep reading further.
What is The Lincoln Lawyer Season 2 Plot About?
In the last episode, Mickey survives the attack by Glenn McSweeney, from the Trevor Elliot case who was Juror No.7.
According to Netflix, in Season 2, Mickey will defend a woman accused of murdering a very tall man. Although her short height does not fit with forensic evidence. He also tries to persuade a witness to take the Fifth Amendment to demolish the case. After he knows that the victim dealt with the black market, Mickey faces backlash too.
The last surprise comes right after the verdict is in. This will create doubt in Jury's mind. The Lincoln Lawyer season 2 on Netflix is based on the novel, The Fifth Witness written by Michael Connelly.
Cisco, however, is dealing with his problems. Although he walked away from the Saints, Mickey will pick him up. The outcome is yet to get revealed.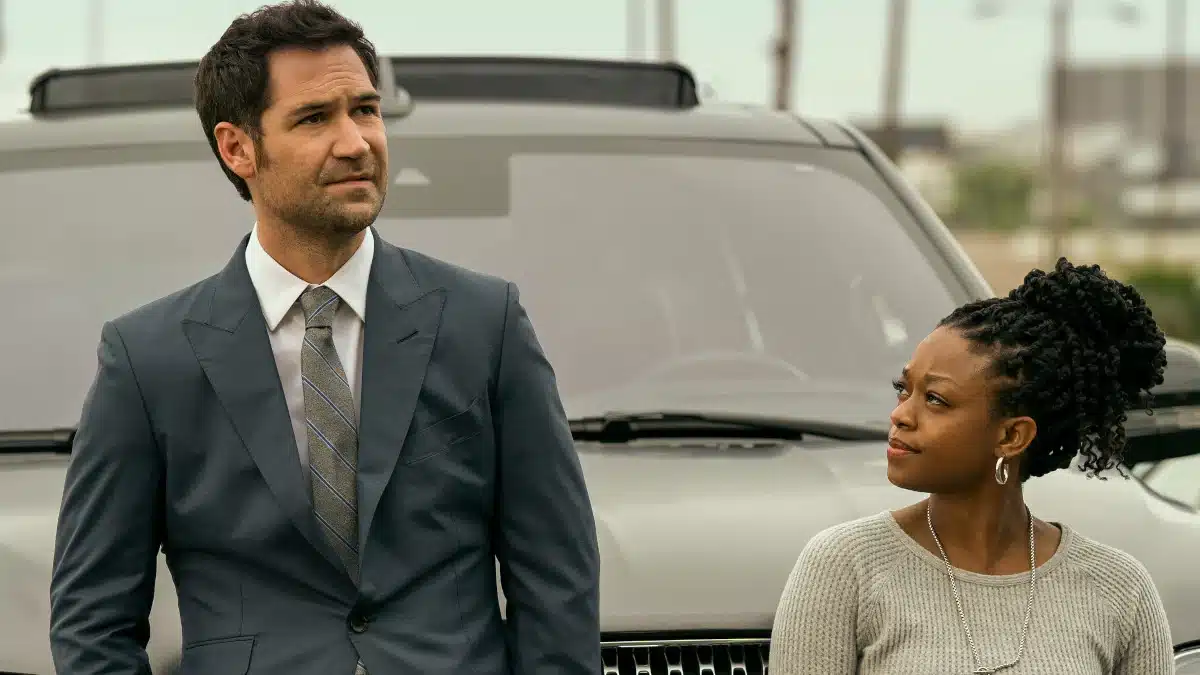 Who Is There In The Lincoln Lawyer Cast?
Well, Manuel Garcia-Rulfo will surely be leading the cast of the Lincoln Lawyer 2. Some other cast members who'll join Haller are Campbell, Raycole, Newton, and Sampson.
Also Read – All American Season 5 Release Date On Netflix
What Is The Lincoln Lawyer Review and Release Date?
Season 1 dropped in May and got the No.1 spot on Netflix's Top 10 list in the U.S. It picked up 260.53 million watch hours in its first 4 weeks of release. And as of now, it is the 27th best TV show performer in 2022. The first season was on Connely's second book, Brass Verdict, and had 10 episodes In total. The Lincoln Lawyer reviews were mostly positive and got a lot of love from the audience.
Netflix has still not announced the Lincoln Lawyer season 2 release date. If the creator David E.Kelley with his team finishes the script and begins the filming in a few months, then the fans can expect to get the new season by Summer 2023. However, nothing is out yet. We hope the following article helps you know all about The Lincoln Lawyer.