Top 6 Powerful Tools to Proofread Your Content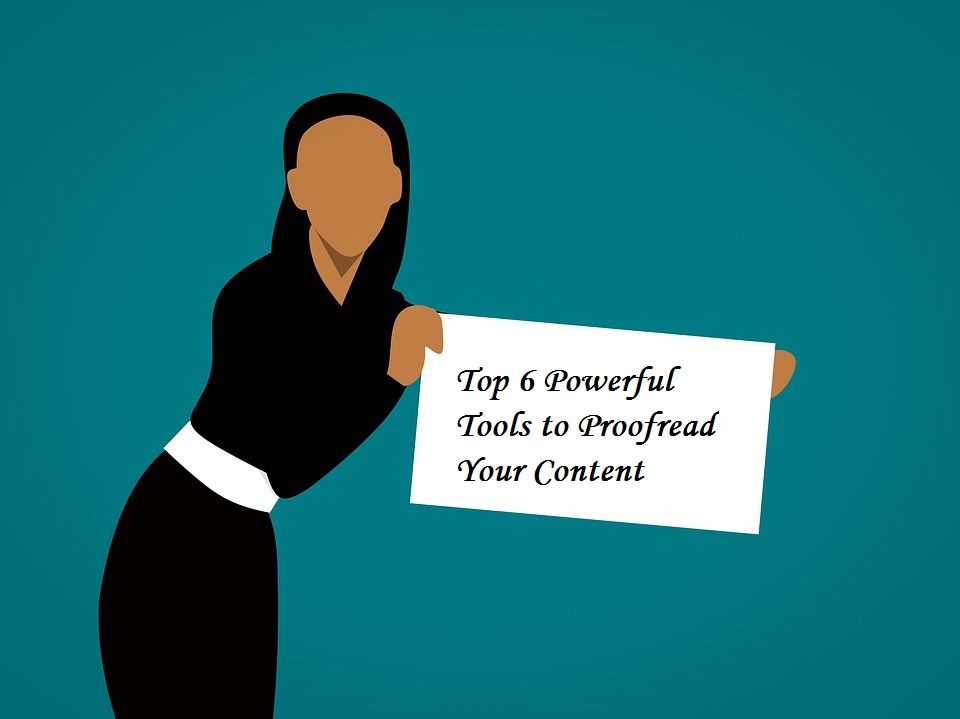 There is no doubt's in anyone mind that a good content is essential for Search Engine Optimization. The search engine gives priority to those websites which have high quality and unique content.  Content should be grammatically errored free and informative so that it can engage readers. A visitor on your website stays only when they find quality content.
High-quality content takes time in proofreading.  So, here in this article, you will find some tools which will definitely help you in making your content worth.
Let them discuss one by one.
Grammar check is very easy to use and it analyzes the content in a second to find as many errors as possible.  Enter the text that you want to check for grammar, spelling, and punctuation mistakes.
This is a free tool. But if you want to deep check your content, then you can use its paid version.
It is a great tool for the people who native language is not English. You can check up to 2000 characters for free. To avail more features, you can go for pro version.
Well, there are many tools which can be used for either grammar check or spell check. But you can use this tool for both. It also provides suggestions on style.  This means one can improve things like structure, style or flow. It is a free tool which shows grammatical error with green underlines, misused words with red underline and style with the blue underline.
It is a simple, straightforward online tool that works quickly and provides in-depth results. It offers vocabulary improvement fractures along with grammar check and spell check.
It offers a whole range of tools to get rid of errors in your content. One of the best features of this tool is that it offers plagiarism checker. One can use this feature to check the duplicity of the content. Before publishing any content, always check its plagiarism because the search engines automatically downgrade sites that contain duplicate content.
It is free up to 6 pages and each page should have 600 words.  To avail its additional features, it offers the premium membership. As it's a web-based service, you don't need to download anything.
The very attractive feature of this tool is that it suggests alternative vocabulary and style. In addition, it searches out core elements like repetitiveness, sentence length variation, vague wording, passive voice, over-dependence on adverbs, over-complicated sentence constructions and more.
It is free up to 500 words.  For additional perks, you can use its premium and premium+ versions.
So, this was all about the tools which can be used to write error-free content.