The most prestigious sci-fi drama series, Westworld, is returning for a fourth season. The last 3 seasons were quite astonishing, blowing everyone's minds with the concepts. In the last season, we got a hint of what will happen next. The artificial technology is impacting hosts and humanity at the same time. In Westworld Season 4, the show is going to push a little bit further with new creations and imaginations.
Let us know how Westworld performed and if it's worth watching.
Who Is Included In Westworld Season 4 Cast?
Westworld Season 4 Cast includes most of the actors from the last season. The cast will comprise of the following actors:
Jeffrey Wright,
Luke Hemsworth,
Evan Rachel Wood,
Aaron Paul,
Ed Harris,
Tessa Thompson,
Angela Sarafyan.
Also according to sources, Ariana DeBose is going to appear as a guest on the show. And the character of Wood, Dolores remains suspenseful for everyone.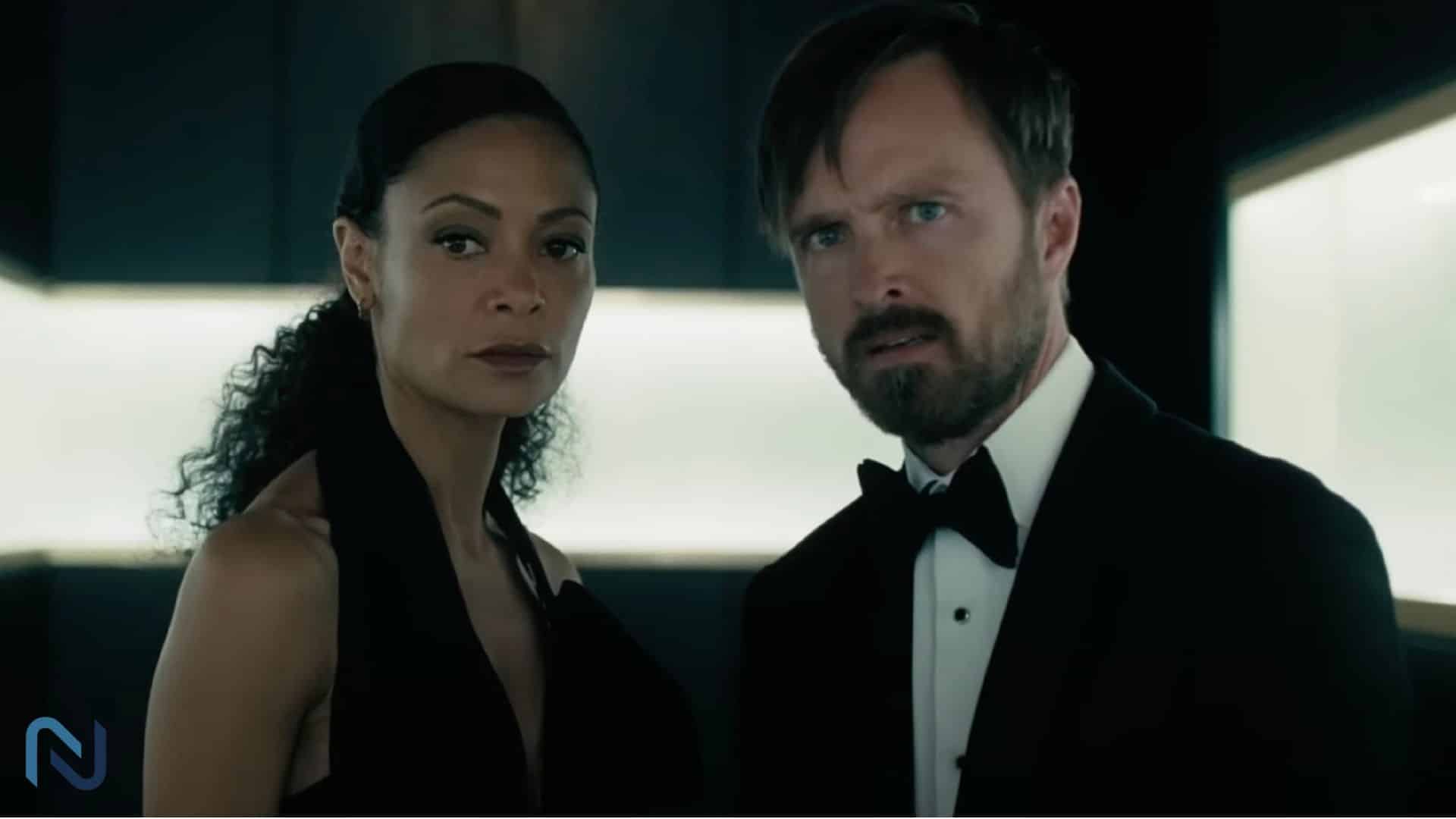 Is The Westworld Season 4 Plot Intriguing And Gripping?
Evan Rachel's character describes the NPC concept. She works at a video game company and tells stories. This character has always been a matter of concern for the creators. It is also difficult for the audience to predict the plot of the show until 4 episodes. As for now, the producers are playing quite a jigsaw puzzle and spending a whole lot of HBO's money on their show. But the concept of exploitation of synthetics is much more promising. It can attract more audiences.
Also Read – Only Murders In The Building 2 Review
Westworld Season 4 Review: Is It Worth Watching?
It's been a year since Westworld Season 3 aired, and the reviews got mixed. Both the fans and the critics seemed to despise the show. But the production of the fourth season seems to be promising. Westworld Season 4 Episode 1 Review is very positive. It skips all the way ahead to show the seventh anniversary of the 'revolution'. Bernard has a different level of energy this time. Wright has stepped up to maintain the thin line between the wizard of programming and the others.
When is Westworld going to Release?
Westworld season 4 release date is on 26th June 2022 at 9 pm ET on HBO.
This season, especially the attention is toward nature. The makers of the show are very keenly observing every step. Djawadi's idea of nature is visible and hence you can say that The rest of the show is worth watching like the first 4.
So, even you guys should give it a try! Who would have noticed this coming?