Bailey Chase Luetgert, born on May 1st, 1972, is a famous American stage and television actor. He is known for portraying Butch Ada in Saving Grace, Graham Miller in Buffy The Vampire Slayer, Christopher "Chris" Robert Hughes from 2003-2005 As The World Turns soap opera, Beckett 'Becks' Scott from Ugly Betty (2006 to 2007) Sean Everett from Damages (2007) and Connally of A&E's crime thriller Longmire(2012 – 2017).
How Much is Bailey Chase Worth?
The actor has an estimated net worth of $5 million. He gets most of his money from acting, but he also has other sources of income. This allows him to live a very lavish lifestyle and buy expensive things. In 2019, he made an appearance on the CBS show S.W.A.T., which added to his wealth even more.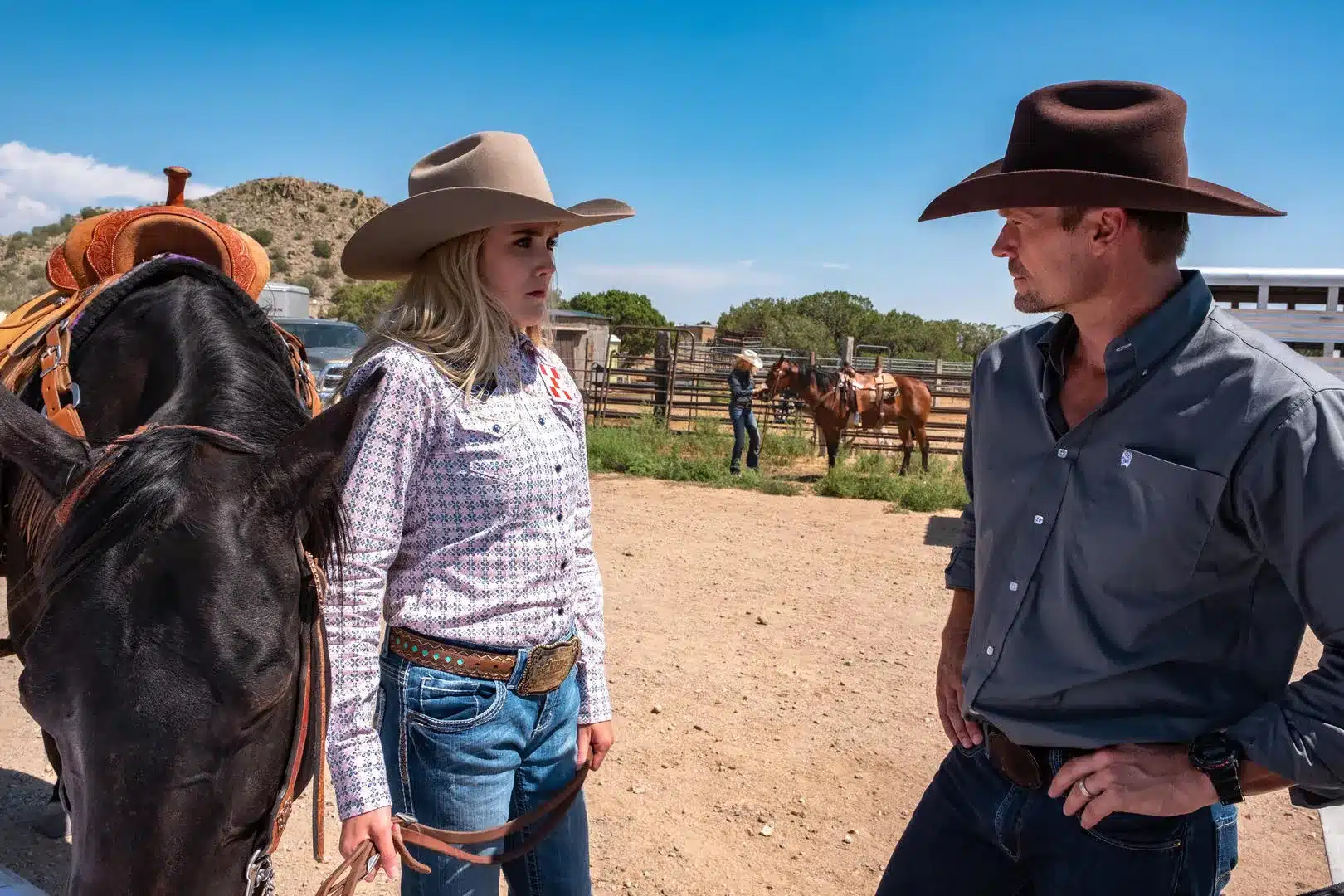 Early life & Education of Baily Chase
Baily Chase was born in Chicago, Illinois. When he was a kid, he lived in Barrington, Illinois, and Naples, Florida. He went to the Bolles School in Jacksonville. Then he went to Duke University on a football scholarship where he played linebacker. He graduated from Duke University in 1995 with a degree in psychology. After that, he went to study in order to become an actor. First, he trained at the London Academy of Music and Dramatic Art. Then he moved to Los Angeles to work with the improv group called The Groundlings.
Also Read – Zoe Jackson Bio: Net Worth, Career, Lifestyle, Boyfriend, and More
Bailey Chase Career
In the early stages of his career, he was often credited as Bailey Luetgert. One of Bailey's most famous roles was Detective Butch Ada in TNT's drama series Saving Grace. His long list of credits also includes Buffy the Vampire Slayer, The Truth About Juliet, Billboard Dad, Pacific Blue, Undressed, Ugly Betty, CSI: Crime Scene Investigation, Law & Order: Special Victims Unit, Awake, and Criminal Minds.
In 2012, Chase became famous as Deputy Branch Connally in the A&E western mystery series Longmire. Several years later, he was on NBC's fantasy-drama Grimm as Lucien Petrovich, leader of the Wesen uprising — appearing in "Eve of Destruction", "Key Move," and "Into The Schwarzwald" from season five. He did a great job on this performance.
In September 2016, Deadline Hollywood revealed that Chase was going to be in the Fox TV series 24: Legacy. He played the role of Thomas Locke, an agent and the head of field operations at CTU. The show started on February 5th, 2017 after the Super Bowl and then moved to Monday nights. Furthermore, he joined CBS' S.W.A.T team in 2019.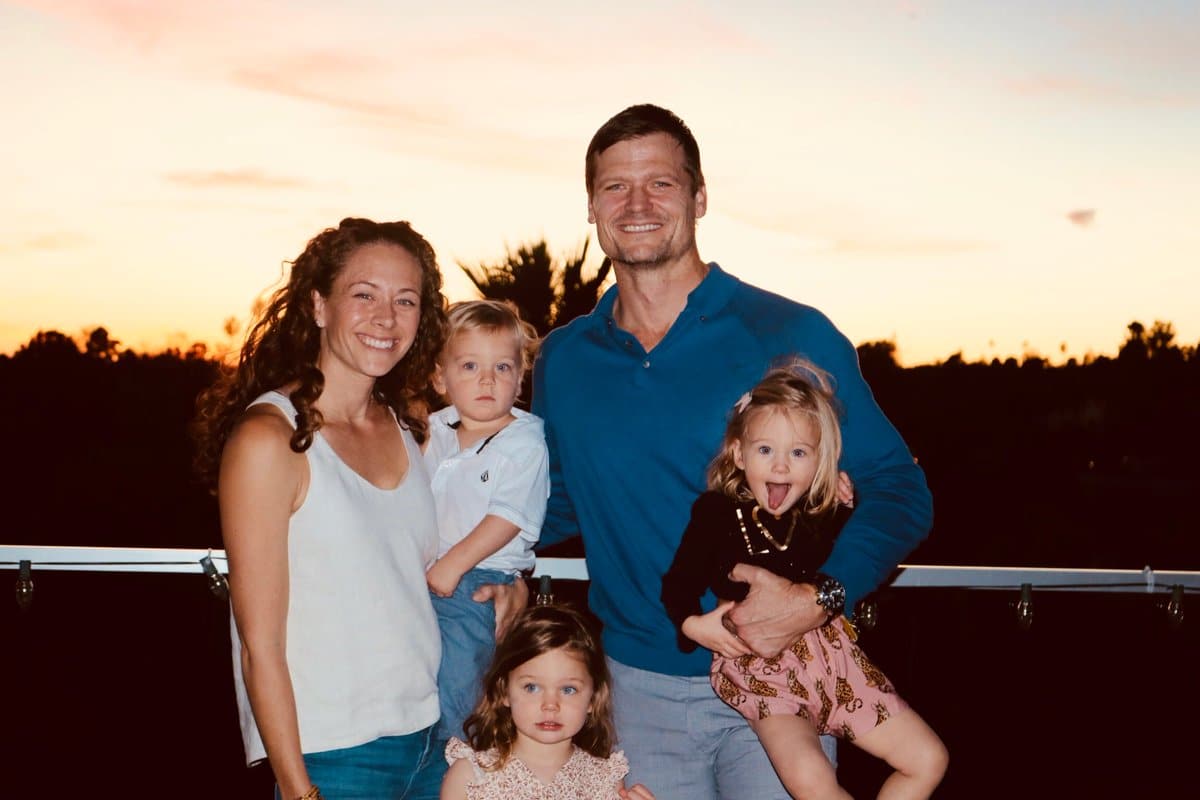 Bailey Chase Personal Life
In 2012, Bailey Chase and his partner Amy Wilson got married in a private ceremony. Now they have been married for nearly eleven years and have three children together; two daughters and one son who are all growing up in their cozy Chicago home.
Also Read – Devan Long Bio: Net Worth, About, Career, and More
Lesser-Known Facts about Bailey Chase
Bailey Chase was a very good linebacker in high school. Because of this, he earned a scholarship to Duke University where he could play sports and also go to school.
Bailey made his debut on television as a lifeguard on an episode of 'Married… with Children'.
After being Chris Hughes on As the World Turns for two years, Chase moved onto another big role: Steve Hughes on MyNetwork TV's Watch Over Me.
Bailey Chase grew up in Illinois and learned how to ride horses on his father's farm. He uses those same skills now for his acting job where he plays a Wyoming sheriff's deputy on the A&E series Longmire.
Chase is a die-hard fan of the Chicago Clubs