Daddy Yankee was set to retire from the music industry in March of 2022, after a hugely successful career that has earned him a fortune of $40 million. He plans to go out with a bang, releasing one final album and touring extensively to promote it.
So far in his career, over 30 million records have been sold by Daddy Yankee, which is an amazing musical accomplishment by any standard. One of his most popular songs, "Despacito," was #1 on Billboard for four months and currently has nearly 8 billion views on YouTube – making it the second most-watched video of all time.
Who is Daddy Yankee?
Born Ramón Luis Ayala Rodríguez and more commonly known by his stage name, Daddy Yankee was born on February 3rd, 1977 in Río Piedras to a musical family. His father played bongosero (salsa percussion) and his mother worked as a manicurist but came from a long line of musicians. Yankee has one brother, Nomar.
Ever since he was a little boy, Ramón Luis Ayala Rodríguez dreamed of playing professional baseball in the Major League. So much so that when he became a teenager, he tried out for the Seattle Mariners. Unfortunately, his sports aspirations were crushed when gang warfare broke out and an AK-47 bullet ripped through his leg, shattering both bones.
Daddy Yankee Net Worth in 2022
Daddy Yankee is not only one of the first successful reggaetón artists but also one of the most well-known worldwide. His $40 million net worth, as of November 2022, is a testament to how he has dedicated his life to sharing his musical talent.
Also Read – Steve-O Net Worth: How Wealthy is the Comedian in 2022?
Daddy Yankee Wiki
| | |
| --- | --- |
| Daddy Yankee Real Name | Ramón Luis Ayala Rodríguez |
| Daddy Yankee Net Worth 2022 | $40 Million USD |
| Daddy Yankee Profession | Rapper, Singer, Actor |
| Daddy Yankee Salary | $4 Million+ |
| Daddy Yankee Assets | Real Estate, Luxury Cars |
| Daddy Yankee Age | 45 Years |
| Daddy Yankee Birthday | 03.02.1977 |
| Daddy Yankee Height | 1.7m |
| Daddy Yankee Weight | 78kg |
| Daddy Yankee Family | Yamilet Ayala González (Daughter)Jesaeelys Ayala González (Daughter)Jeremy Jahmar Ayala González (Son) |
| Daddy Yankee Wife | Mireddys González (m. 1995) |
Dadd Yankee Music Career
At only 13 years old, Ayala first started rapping and singing but it took a while for him to focus on music full-time. He cites Spanish DJs DJ Playero, Vico C, DJ Drako, and DJ Nelson as his main influences when he was younger. They performed Reggaeton – which is a mix of dancehall reggae mixed with Spanish lyrics. His musical journey began when he was featured on a 1991 mixtape by DJ Playero called, "Playero 34", with the song "So' Persigueme, No Te Detengas".
In 1995, Daddy Yankee released his first album "No Mercy" under White Lion Records and BM Records. Throughout the 1990s, he continued working with DJ Playero; most of their songs were banned because of graphic lyrics. He is credited as one who founded Reggaeton alongside DJ Playero in 1994. The term was used to describe music from their album "Player 36".
After collaborating with rapper Nas on "The Prophecy" in 1997, Ayala released two compilation albums called "El Cartel" (1997) and its sequel "El Cartel II" (2001). They were both well-received by the Puerto Rican public but didn't make any waves in the rest of Latin America. His first real taste of international success came in 2002 with the album "El Cangri.com."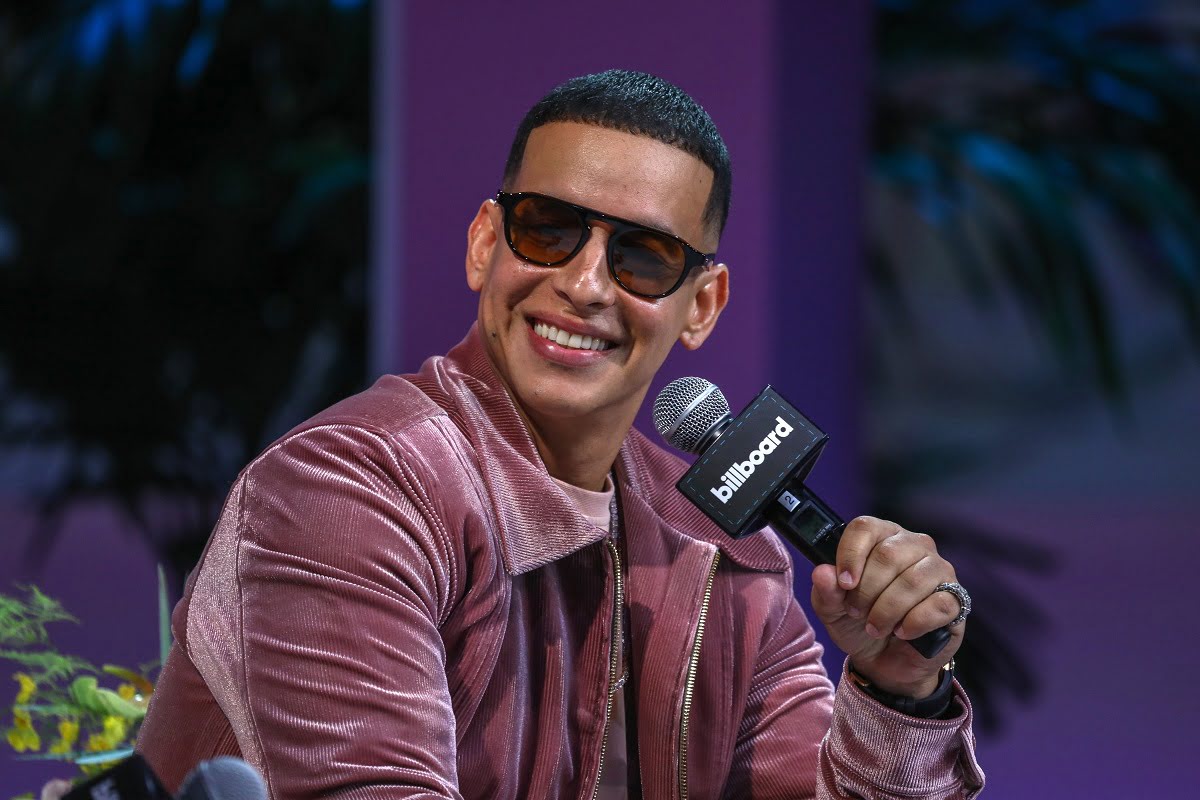 More about Dadd Yankee
In addition to his solo work, Daddy Yankee also collaborated with other artists early in his career, including Nicky Jam (as Los Cangris). He has also released several compilation albums, including "Los Homerun-es" (2003) and "Mas Flow" (2003) and "Mas Flow 2" (2005), which he produced alongside reggaetón producers Luny Tunes.
Daddy Yankee worked on his third solo album called "Barrio Fino" with El Cartel Records which came out in the year 2004. It was the first release by El Cartel Records, which is co-owned by Ayala and Andres Hernandez. The album sold more than 500,000 copies just in the United States and was popular among many people in different regions.
"Gasolina" was an album single that achieved worldwide popularity, prompting him to tour many countries including Spain, Ecuador, the Dominican Republic, Peru, Mexico, Panama, Honduras, Argentina, Venezuela, Colombia, and finally the United States.
Also Read – Jon Favreau Net Worth: The Mandalorian Creator's Wealth Explored
Daddy Yankee's Personal Life
Although we do not know much about Ayala's personal life, he has been forthcoming about a few things. He met his wife when they were both young and got married at the age of seventeen. The couple had their first daughter that same year and in interviews, Ayala has described having a child so young as being tough and confusing.
FAQs
1. How tall is Daddy Yankee?
Daddy Yankee is 1.7m tall.
2. How old is Daddy Yankee?
Daddy Yankee is 45 years old.
3. What is the net worth of Daddy Yankee?
The net worth of Daddy Yankee is $40 Million USD
4. How did Daddy Yankee get his name?
From the streets. It means powerful man.
5. Where is Daddy Yankee originally from?
San Juan, Puerto Rico.
6. Who is the most-paid reggaeton artist?
Daddy Yankee.