As of April 2023, David Dobrik had a net worth of $25 million. Impressive right? What's more impressive is the fact that he has more than doubled his net worth since 2021. In this article we'll take a look at the life of this Slovakian American social media personality, YouTuber and Vlogger who has made quite a fortune at a ripe young age of 27.
Who is David Dobrik?
David Dobrik is a Slovakian American actor, YouTuber, social media personality, and entrepreneur with an annual earning of more than $15 million, multiple brand deals with organizations like EA and Bumble and SeatGeek. David Dobrik's net worth is $25 million in 2023. He has over 45 million followers across social media and both his YouTube and TikTok channels are viral to say the least.
Personal info
David Dobrik was born on July 23, 1996, in Košice, Slovakia. He was six years old when his family moved to Vernon Hills, Illinois. He grew up with three siblings.
David attended Vernon Hills High School. He was interested in playing tennis in school. In fact, he was good enough to qualify for the Boys Tennis State Tournament in 2014. He won third place in the doubles tournament. After graduating highschool Dobrik moved to Los Angeles to build a career.
Interestingly, Dobrik had arrived in the USA from Slovakia as an illegal immigrant and stayed there under the DACA act or Deferred Action for Childhood Arrivals. He got his green card in 2021.
Dobrik married Jason Nash's mother Lorraine Nash legally as part of a comedic bit. They got divorced within a month. 
Also Read – Scrub Daddy Net Worth – The Million Dollar Sponge 
What kind of content does David Dobrik create?
David Dobric is the leader of a popular YouTube ensemble called The Vlog Squad. They make videos of themselves being goofy and play pranks on each other. He combines goofy videos with light hearted comedy, and cute animal videos. David also has his own podcast called "VIEWS". He runs the podcast with YouTuber Jason Nash and it sometimes features Natalie Mariduena and Joe Vulpis.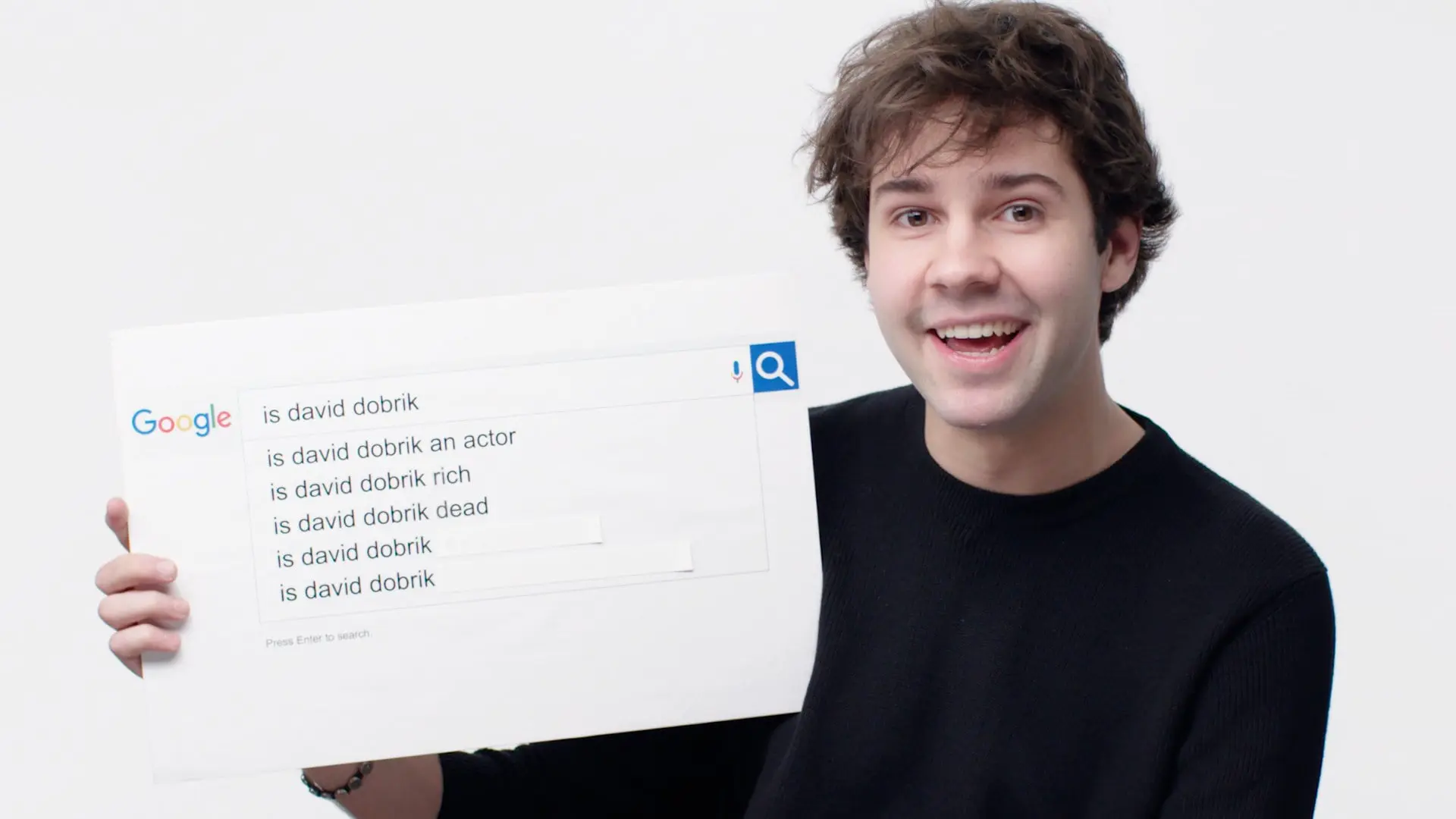 David Dobrik earnings
How did David Dobrik amass his wealth?
David Dobrik has two YouTube channels. One is called David Dobrik and has 17.9 million subscribers. The other one is called David Dobrik Too. This one has 8.22 million subscribers. His YouTube channels have a total of nearly 7.5 billion views. His Podcast channel "VIEWS", the one he co-owns with Jason Nash, has 1.7 million subscribers. He is one of the most viewed creators on YouTube.
YouTube aside, David Dobrik has 11.1 million followers on instagram and 26.3 million followers on TikTok along with 1.3 billion likes.
You can imagine the cashflow that accompanies this kind of followership. And the cash doesn't just flow from YouTube, Instagram, and TikTok. Dobrik has secured high profile brand deals over time. Although he lost a bunch of brand deals over a scandal in 2021 (we'll talk about it in a bit) he still has hundreds of deals with businesses across the globe. David focuses on acquiring equity in businesses that he endorses and it has worked greatly for him.
His average earning per annum has been in the vicinity of $10 million since 2020.
David Dobrik's career
David Dobrik started making six-second videos in 2013 on a video sharing platform Vine which is now defunct. The first YouTube channel he was part of acquired 15,000 subscribers before closing down. He started his own channel David Dobrik in 2015 and David Dobrik Too in 2016. Both the channels focus on semi-scripted comedy content and promotional videos. In 2018, YouTube presented Dobrik with the Diamond Play Button for having crossed 10 million subscribers.
In 2019, he co-founded a photography application Dispo. And In the same year he became the fifth most viewed creator on YouTube. He was named among the "10 social media personalities making the most noise" by PAPER magazine. The trajectory of his career has been upwards since then. He's still one of the most viewed personalities on YouTube.
Also Read – Will Ferrell Net Worth: How Rich is the Comedian in 2023?
David Dobrik scandals
In 2021, their was an allegation that a woman was raped in Vloger Sqaud's set. Following this, David stepped down from the board of Dispo. It was to protect the company from the scandal that Vlogger Squad was in the middle of. Later in 2022, many of David's former friends spoke up about the culture of bullying and sexual misconduct among the young content creators of Vlogger Squad. The number of David's subscribers has dropped slightly since these incidents.
Conclusion
David Dobrik had a net worth of $25 million. He is one of the most viewed YouTubers and to think that he could have instead become a tennis player is fascinating. His videos are as funny today as ever and his tendency to bring in new and interesting faces onto his channel is what keeps it going.