If you ever lend your iPhone to someone who could go through your notes, the Notes app gives you the option to secure them. A single password secures all of your notes. The problem arises when you require access to a forgotten iPhone note but have forgotten the password.
Contacting Apple for support to know how to reset notes password will result in a new password being issued, but your old notes will still be inaccessible. As a result, you'll need several passwords for various notebooks. Unlocking a note on an iPhone may be done with relative ease, allowing you to get your lost notes back. Read on to learn how to change notes password on iPhone/iPad.
Forgot Your Notes Password? How to Unlock Notes on iPhone
Forgot Notes Password on iPhone/iPad? Check the following methods to unlock your notes.
How to Unlock Notes on iPhone?
Locked notes in the Notes app may be quickly unlocked if the need to secure them no longer exists. Here is how you can get inside your iPhone's note app.
Step 1: Unlock the note on your iPhone by locating and tapping it.
Step 2: To access the message, click on the lock.
Step 3: Tap the Share icon in the top right of your iPhone screen.
Step 4: Choose the Remove Lock option. The note's secret has been revealed to you at last.
How to Use Apple ID to Unlock iPhone Note?
Sometimes you'll need to access a note on your iPhone, but you'll find that you've forgotten the password. Don't fret; if you're on iOS 9.3 or later, Apple's included Touch ID can bypass the iPhone's note password. Just stick to these simple instructions:
Step 1: Open the Notes app on your iPhone.
Step 2: Find the note you intend to unlock, then select it.
Step 3: In the middle of your screen is a button labeled View Note, and at the top is a button labeled Lock.
Also Read – Top 5 Alternative Apps Like Whisper for Android and iOS
How Can You Change Your Notes Password on Your iPhone and iPad?
If, for whatever reason, you'd want to modify your Notes passphrase, you may do so here.
If you follow the instructions, it won't be difficult at all.
Step 1: Open the Setting menu.
Step 2: Go to the Notes
Step 3: Go to the Password tab.
Step 4: Select the 'Change Password' button.
Step 5: Put your previous password here. Then, enter the new password you've chosen to use
Step 6: Repeat a new password for verification When prompted to update your password, you have four choices.
Step 7: Once you've made your edits, click the "Done" button to save them.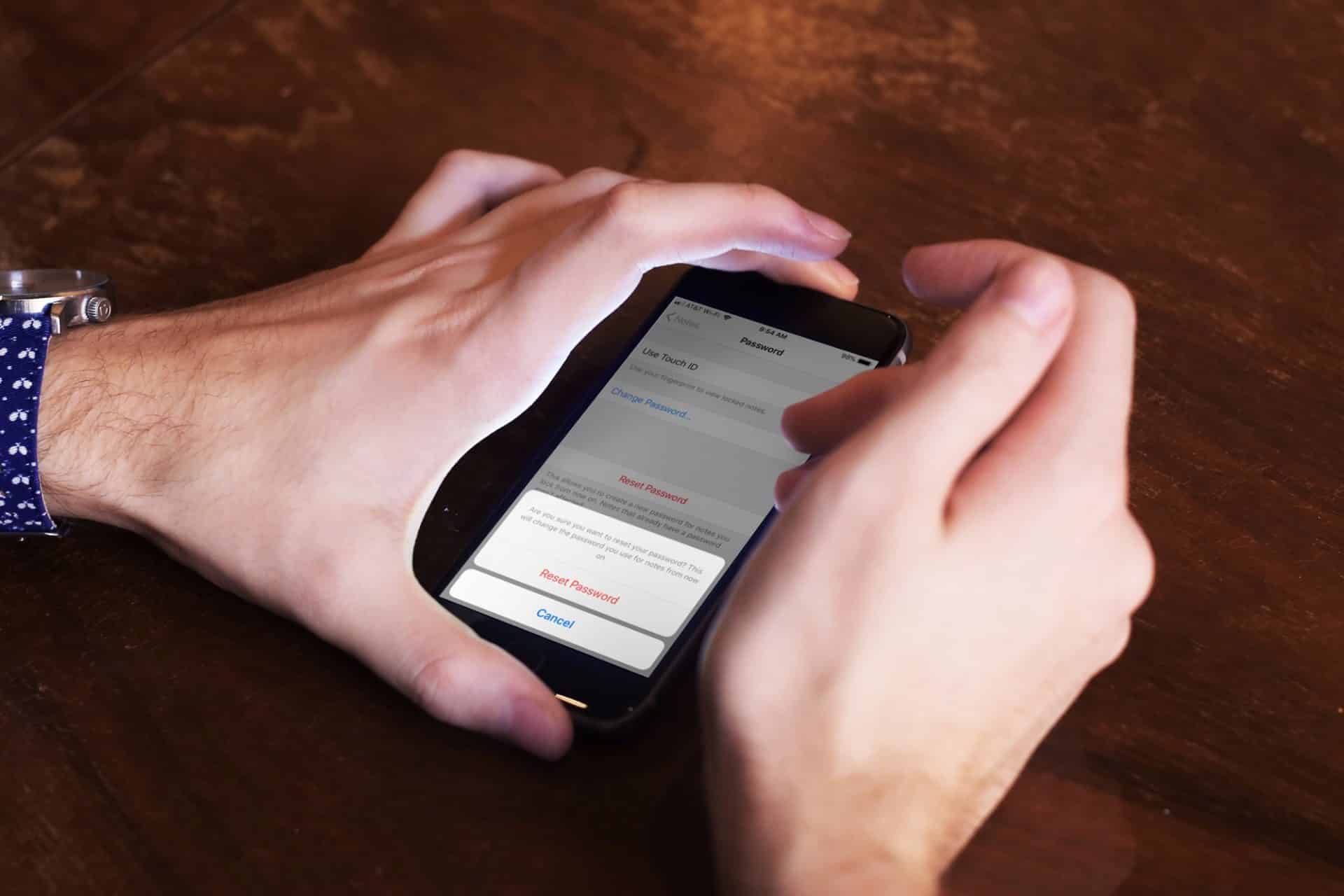 How to Reset Your Forgotten Notes Password?
A note's security password must be entered to access its contents. Apple will not assist in recovering a lost Notes password. Even if you are resetting the notes password or passcode, you won't be able to access any of your previous notes. Your new notes may be encrypted using your newly established notes password or device passcode. If you have more than one Notes password, you won't know which one to use just by looking at your Notes list.
To reset notes password on iPhone/iPad, do the following:
Step 1: Select Notes from the Settings menu. In such a case, choose the Password option.
Step 2: Choose the account in Notes whose password you want to reset, then click Reset Password.
Step 3: A password for your Apple ID will be required.
Step 4: Use the second tap to reset your password.
Step 5: Input the passcode for your smartphone or create a new password.
Step 6: Select the Done option.
Also Read – Is Selling Feet Pics Dangerous? The Ultimate Guide to Selling Feet Pics
Conclusion
Today's iPhone owners are understandably cautious about letting others read private messages or snoop on their whereabouts. If you want to protect your notes on iPhone/iPad, use the Notes app and password to keep them private. It means your notes are safe even if you lend your phone to a friend or colleague. When you're ready to reaccess the notes, you must enter the password you set up when you locked them. You may use the strategies mentioned above to unlock notes on your iPhone even if you have forgotten the password.
FAQs
How can I lock my iPhone's notes app?
Locking down your Apple Notes applications is a breeze. Pick the remark you'd want to use with this action. Lock it by holding it down for a few seconds. Input the password using the suggestion, then press the done button.
If I forget my Notes password, what should I do?
If you've forgotten your Notes password, you won't be able to change it. In this instance, your sole option is to change the forgotten notes password using the app's settings.