Kakegurui, or Compulsive Gambler, is one of Netflix's most impressive anime shows in recent years. The way the studio MAPPA made the visuals, and how Yumeko's actions were so frightful, resulted in viewers feeling euphoria throughout the show's run. In 2019, Netflix added the second season. But fans who were hoping to see Season 3 by 2022 were instead presented with an adaptation of the prequel manga series called 'Kakegurui Twin'.
Netflix saw that the Kakegurui manga series and anime were becoming popular worldwide. So they put the first season of Kakegurui Twin on their streaming service. But there are only 6 episodes right now. So we are wondering if there will be a second season or if six new episodes drop soon.
Even though the prequel is a great addition to this original anime series, it's time to take an exciting look at when Kakegurui Season 3 will air.
When Is Kakegurui Season 3 Expected to Come Out?
Unfortunately, we do not yet know if Netflix is going to make a Season 3 of Kakegurui. However, they did introduce an adaptation of the prequel manga series to their streaming platform recently, so this gives us a clue that they might be working on it.
MAPPA, the studio that made Kakegurui, is working on new anime series like Chainsaw Man. If you look at what they have done in the past, you will see that they usually release multiple titles in one year. This makes it look likely that Kakegurui Season 3 will come out in the fall of 2023.
The first two seasons of Kakegurui both had 12 episodes. Season 3 will probably have the same number of episodes. If you want to see Season 3, then remember that Netflix may give us some news about it before any previews are released.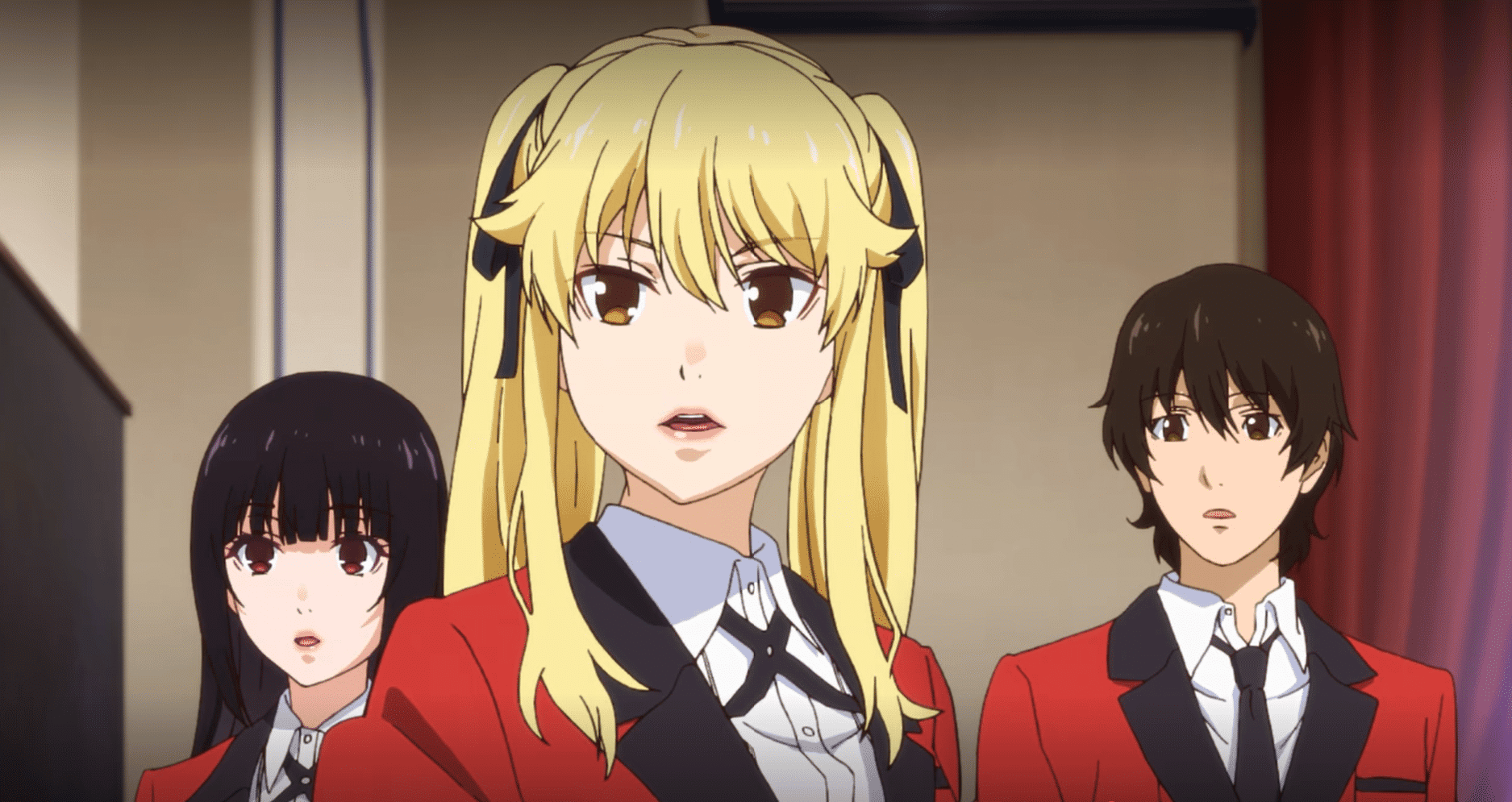 What Is Kakegurui Season 3 All About? 
In the climactic episode of Kakegurui Season 2, viewers witnessed an exhilarating battle in the Tower of Doors between Yumeko and Sayaka. Without much effort, Yumeko easily emerged victorious from this game, leaving Momobami Kirari, President of the Student Council with a newfound admiration for her prowess.
If confirmed, Kakegurui season 3 will continue from the Student Council President Election Arc. This is when Momobami puts her Presidency as a prize to try to stop Yumeko's unstoppable winning streak. As for what game they might play next, we do not know for sure because the anime does not follow the same story as the manga adaptation. Despite this fact, Studio MAPPA created its own special pattern and it is very impressive with all pieces fitting together perfectly.
With its captivating visuals and gripping plot, Kakegurui Season 3 is sure to be just as enthralling as the prior two seasons. Although there isn't much news yet on when the third season will air, it's only a matter of time before we get to experience more thrilling adventures from our beloved characters.
Also Read – 4 Seasons of Anime 'One Piece' to Leave Netflix in February 2023
Kakegurui Season 3 Cast
Check out the stellar lineup for Kakegurui Season 3 below.
Minami Hamabe played the character of Yumeko Jabami
Mahiro Takasugi played the character of Ryota Suzui
Aoi Morikawa played the character of Mary Saotome
Kiyo Matsumoto played the character of Nanami Tsubomi
Miki Yanagi played the character of Midari Ikishima
Sayuri Matsumura played the character of Yumemi Yumemite
Yurika Nakamura played the character of Sayaka Igarashi
Ruka Matsuda played the character of Itsuki Sumeragi
Natsumi Okamoto played the character of Yuriko Nishinotouin
Taishi Nakagawa played the character of Kaede Manyuda
Yuma Yamoto played the character of Jun Kiwatari
Natsume Mito played the character of Runa Yomotsuki
Elaiza Ikeda played the character of Kirari Momobami
Ikeda also played the character of Ririka Momobami