A leaked image has surfaced, exhibiting menus with tabs for a store, battle pass, and additional features
Rocksteady's highly-anticipated Suicide Squad: Kill the Justice League may feature an online store, battle pass system, and other live service elements. This news comes from a leaked screenshot of the game that surfaced four months before its launch.
According to VGC, the screenshot of what appears to be the game's main menu was leaked on 4chan and subsequently verified by their own sources. Not only does it reveal four playable characters but also lends credibility that this is a legitimate image.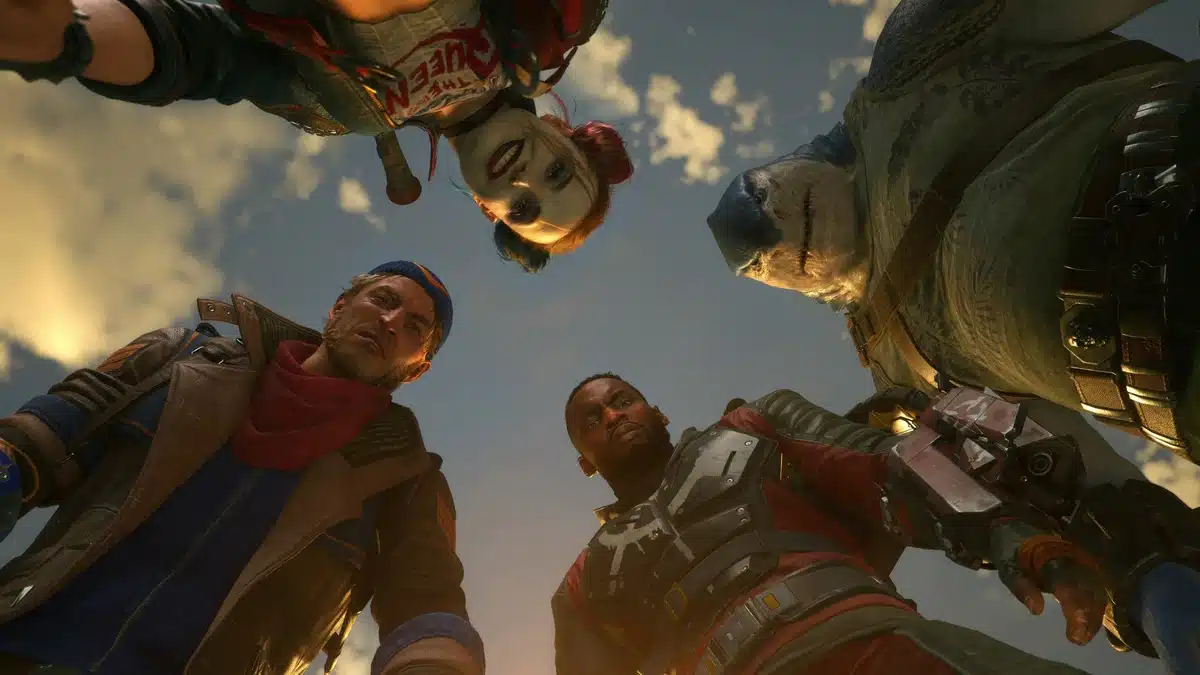 The left side of the screen has a menu that shows the different chapters. Underneath, there are options like Looks, Loadout, Social, Store, and Battle Pass. This might mean that Suicide Squad: Kill The Justice League offers some live service elements.
Sources from VGC have indicated that the upcoming battle pass will primarily contain cosmetic items. Moreover, they suggest that the currencies featured in the leaked image are XP numbers which allow you to upgrade and personalize your characters as desired.
VGC was informed that the characters are not initially weak, rather they "start off great and can get ridiculous, like Arkham Knight's Batman."
Suicide Squad: Kill the Justice League is finally arriving on PlayStation 5, Xbox Series X|S, and PC consoles on May 26th. This highly-anticipated title from Rocksteady will be their first major console game since Batman: Arkham Knight in 2015 but sadly has already suffered a delay out of 2022.
Players can join forces as Harley Quinn, Deadshot, King Shark, and Captain Boomerang in the game's open-world setting. The Suicide Squad is all set to take on corrupted versions of iconic DC heroes such as Superman and The Flash. This game will also feature Kevin Conroy's Batman. Team up with friends and save the world from evil.