Jim Carrey is a well-known Canadian-American actor, comedian and producer who has amassed a net worth of $180 million. In 1990, Carrey landed a role on the comedy show In Living Color, which led to him being cast in Ace Ventura: Pet Detective, The Mask, and Dumb and Dumber – all released in 1994. After his initial success, he went on to star in Ace Ventura: When Nature Calls (1995), Batman Forever (1995), and Liar Liar (1997).
Jim Carrey Net Worth in 2022
World-renowned Canadian-American actor Jim Carrey has a net worth of $180 million USD, according to various online sources such as Wikipedia, Forbes, and IMDB.
Salary Highlights of Jim Carrey
The first major paycheck Jim Carrey received came from In Living Color where Carrey earned $25,000 for each episode. From a total of 127 episodes of the show, Carrey earned around $3.2 million dollars. Jim earned $350,000 for the very first Ace Ventura film, and in the Sequel, Jim Carrey came back in return for a whopping $15 million USD. From The Mask, he earned somewhere around $540,000, and for Dumb & Dumber, he charged $7 million USD.
Jim Carrey earned $20 million dollars for films such as Liar Liar, Batman Forever, Me, Myself, & Irene, The Cable Guy, Yes Man, and How the Grinch Stole Christmas. For How the Grinch Stole Christmas, Jim Carrey was also paid a certain amount for merchandise sales. For the movie Yes Man, Carrey was entitled to a 36.2% profit which helped him earn a total of $35 million USD. This is one of Hollywood's 30-largest paychecks in the history of films.
Jim Carrey earned over $200 million USD between the years 1994 and 2008 from movie salaries and various bonuses. Over the next decade, Carrey's earnings amounted to another $100 million USD. Jim Carrey has earned over $300 million USD throughout his acting career to date; majority of which comes from his salaries for movies.
| | |
| --- | --- |
| Name | Jim Carrey |
| Jim Carrey Net Worth | $180 Million USD |
| Profession | Actor, Artist, Comedian |
| Salary (monthly) | $1.2 Million + |
| Salary (yearly) | $15 Million + |
| Last Updated | 2022 |
Also Read – Eddie Murphy Net Worth: Exploring the Riches of the Comedian
Jim Carrey Assets
House
Jim Carrey owns a number of houses scattered across the nation of the United States. Jim used to live in Brentwood, California, but that was many years ago. The first-ever property that Jim Carrey purchased, cost him a good amount of $3.8 million USD. He also bought the adjacent property in 2000 for a whopping $1.7 million. The luxurious property has a beautiful guest house and a full-size tennis court.
In 2002, Jim Carrey purchased a beachfront mansion for $9.75 million located in Malibu. The mansion was listed for a whopping $18 million on the market in 2011. Jim finally sold the property for $13.4 million in the year 2013. Jim Carrey also owns a house in New York City where he actually lives.
Cars
Given the amount of wealth that he has, Jim Carrey's car collection is not that big. He just owns two luxury supercars. Let's check out their names and prices.
Mercedes AMG SL63 ($155,000 USD)
Porsche Panamera ($189,800 USD)
Jim Carrey's Net Worth Growth
| | |
| --- | --- |
| Nat Worth in 2022 | $180 Million USD |
| Nat Worth in 2021 | $170 Million USD |
| Nat Worth in 2020 | $155 Million USD |
| Nat Worth in 2019 | $145 Million USD |
| Nat Worth in 2018 | $135 Million USD |
| Nat Worth in 2017 | $128 Million USD |
About Jim Carrey
Jim Carrey was born on the 17th of January in 1962 in Newmarket, Ontario, Canada. Carrey's mother was a homemaker, and his father worked as an accountant. When Jim Carrey was just 12 years old, his family came onto the road, losing the home they used to live in. His entire family lived in a van and in order to make the ends meet, they took up jobs as security guards and janitors at a nearby factory. When Jim was a teenager, he used to work eight-hour shifts at the factory after a full day of school.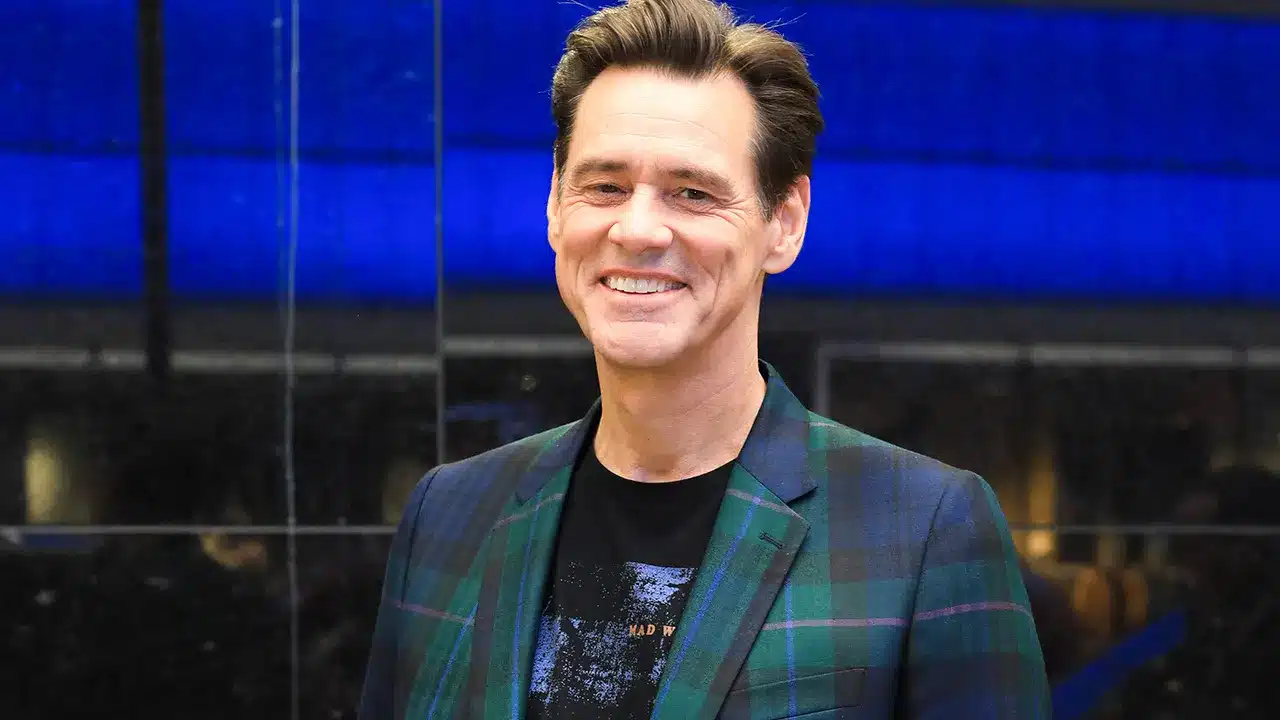 Jim Carrey Career
He always possessed a talent for comedy. His natural talent for comedy and impersonation came from his father. He first got his first professional start in various clubs in Toronto where he would perform stand-up comedy. All of this was happening when he was just 15 years old. His family was super supportive of Jim's comedic endeavors – his father would even drive young Jim to clubs. Jim Carrey eventually dropped out of school and moved to Los Angeles to pursue his dreams. There, at The Comedy Store, Rodney Dangerfield first noticed Jim Carrey and signed him as an opening act. Since then, Jim never had to look back.
Jim Carrey has a career in Hollywood, and he has given us several blockbusters over the years such as The Mask, Liar Liar, Ace Ventura, and Dumb & Dumber, among many others.
Also Read – Denzel Washington Net Worth: Bio, Career, Awards, and More!
FAQs
How old is Jim Carrey?
Jim Carrey is 60 years of age.
How tall is Jim Carrey?
Jim Carrey is 1.88 m tall.
Who is Jim Carrey married to?
As of 2022, Jim Carrey is not married.
What is Jim Carrey's net worth?
Jim Carrey has a net worth of $180 million USD.