Patience, passion and persistence are the strong traits of motherhood and archery and for centuries, women have wielded bows for family survival. The ancient culture also celebrates goddesses with qualities of archery and motherhood. Even today, many famous bowhunters and competitive archers prove that women can do anything they set their hands on. Arrows and bows may not be everyone's choice of weapon, but the women whose names are compiled in the blog have shown their capabilities via archery skills. Be it about saving their family, hunting for food or driving the world competition, here are the most beautiful female archers who will inspire you with their arrow and bow ability.
1. Valentina Acosta Giraldo
The beauty of Archer Valentina Acosta Giraldo has inspired talking points and is one of the hottest female archers in the world. Valentina has also been praised for sending the love arrow to the fans. Her Instagram handles show that Valentina is not only an archer but also a dazzling beauty.
Giraldo's dressing sense, hairstyle and makeup have become the subject of imitation by many young ladies. Her first participation in the Olympics can be her cute elf-like appearance. Precisely, it has become the focal point of everyone's mouth.
2. Ki Bo Bae
Ki Bo Bae is among beautiful female archers in the world and has her eyes on the gold medal at the World Championship. She is a member of the world's best archery team and the current No. 1 female recurve shooter. Each victory brings more momentum for Ki Bo Bae. However, the pretty girl has already won one gold medal at Hyundai Archery World Cup in Shanghai. This summer, Ki Bo Bae is also aiming for the prize for her team.
3. Kailey Johnston
Kailey Johnston's performance is a highlight this year, with four 1st-place finishes. But will she maintain the same pace against Sharon Carpenter as well? The women's pro-3-D circuit is a battle for the top spot. Kailey will need to keep the same speed again to win the competition.
4. Sara Lopez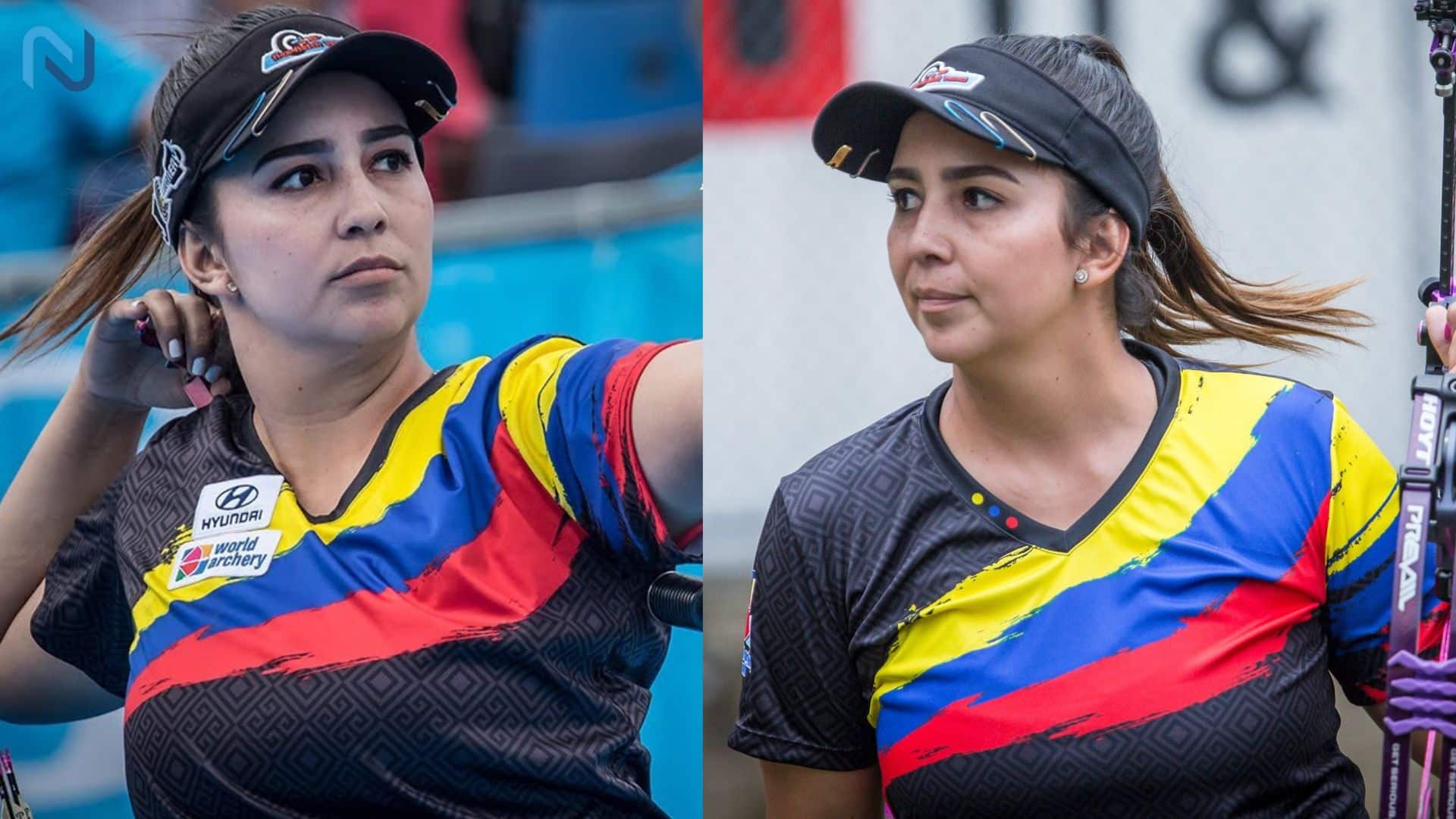 Sara Lopez has secured the highest rank for longer than anyone in history. She is only 21 years of age and the best female archer in the world. Before the Hyundai Archery World Cup in Antalya, Sara Lopez has consistently won 31 matches. Sara's winning streak was disrupted when Denmark's Tanja Jensen defeated her in the semi-finals.
5. Lisa Barbelin
Lisa Barbelin is a European archer who won a recurring event and became the no.1 competitor in June 2021. She has earned a bronze medal in a world cup archery tournament and several other awards at the World Youth Archery Championships.
In addition, Lisa won the French women's Olympic selection test event in 2020 and is counted among the best female archers in the world.
Also Read – Top 10 Hottest Female Tennis Players
6. Mackenzie Brown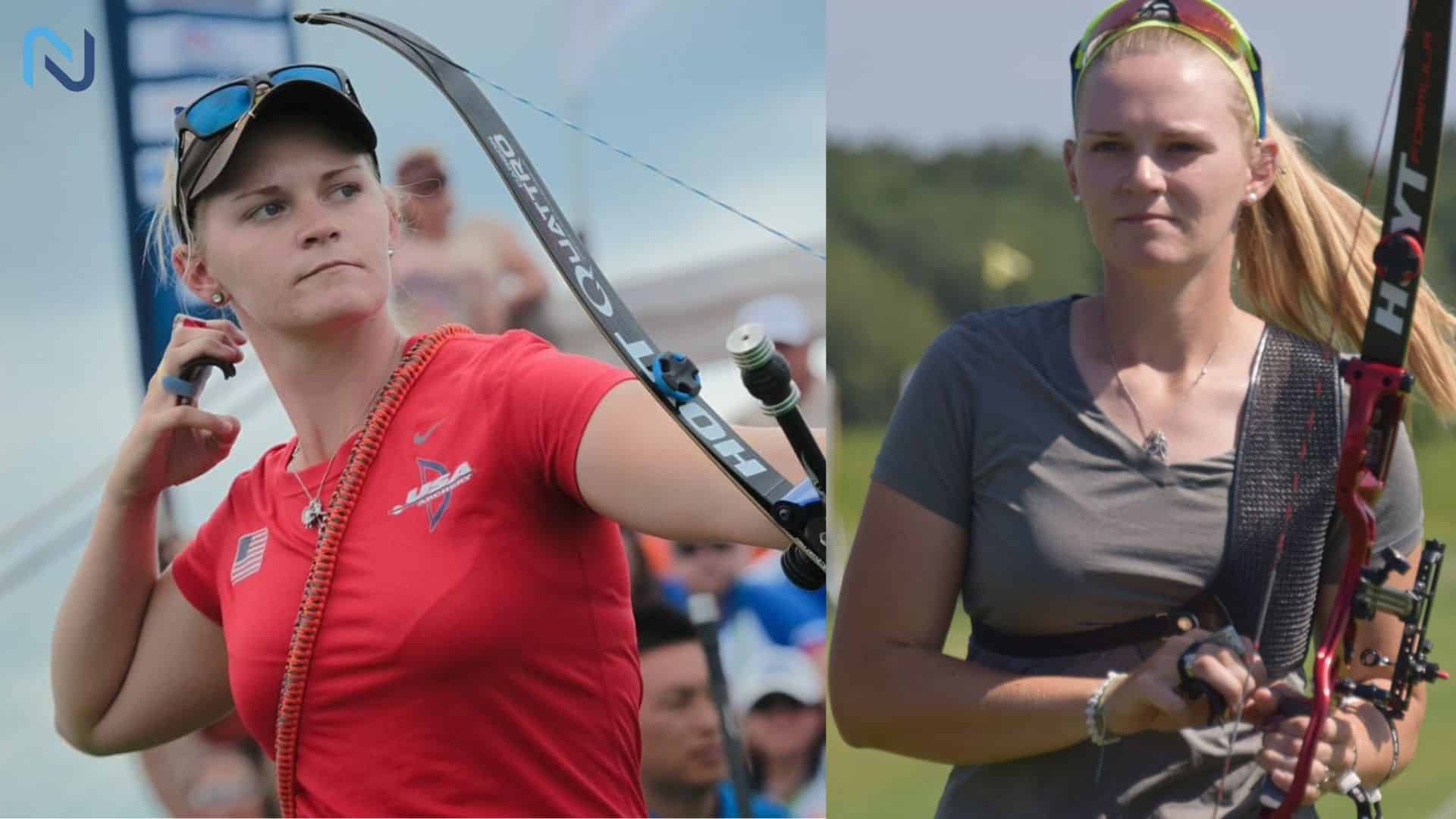 Mackenzie Brown has won 6 outdoor medals in World Cup during her career and is among the top contenders for upcoming seasons. Also represented the United States at Olympic Games in 2016 and ranks at 19th position in the World Archery rankings and 1st in her country.
7. Erika Jones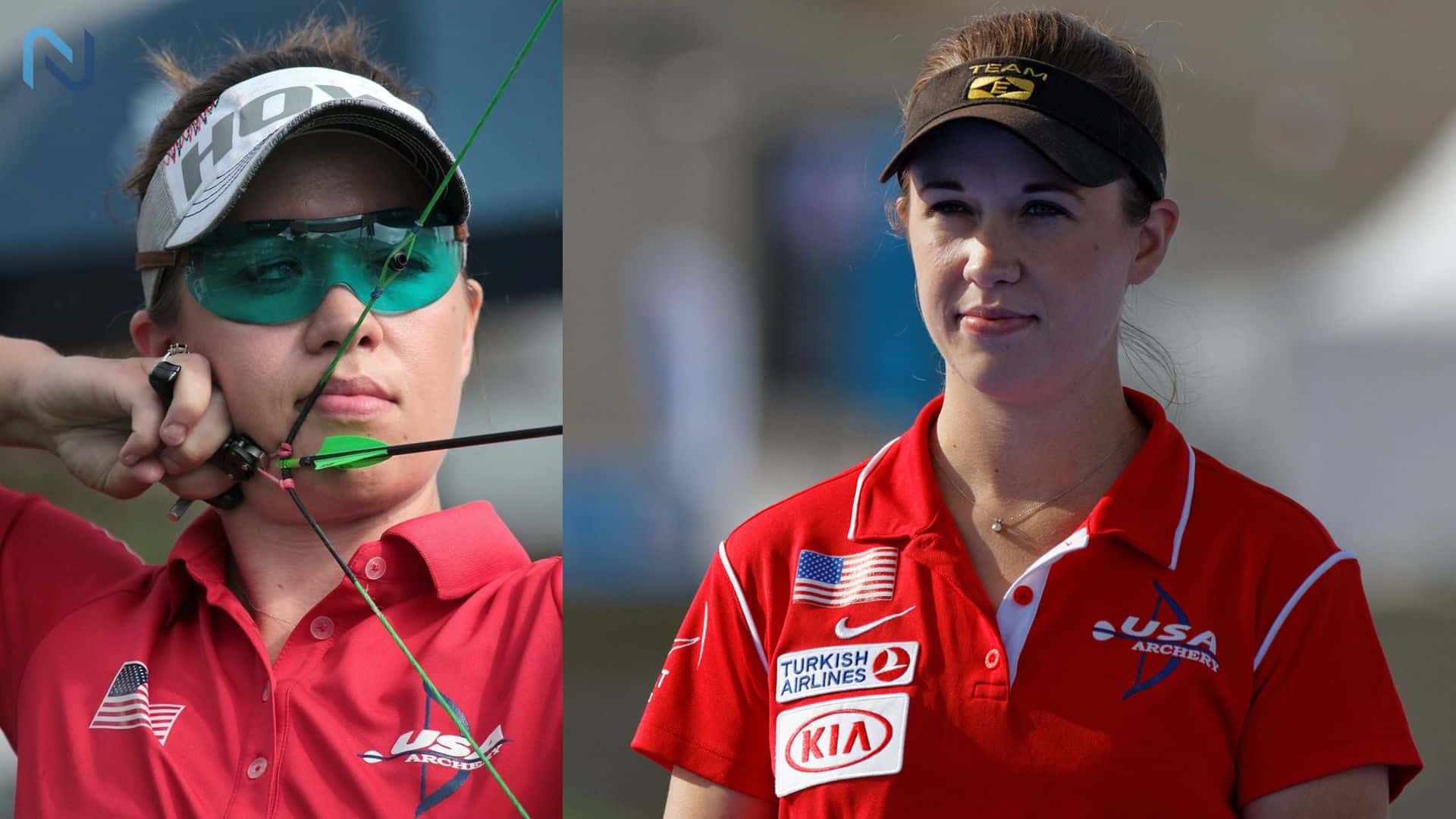 Erika Jones is an American archer who had an early start to her accomplished archery career. Jones has won the home and abroad archery competitions and is a former world number one archer. Erika started archery at 6 when her father introduced her to the sport. Because of her remarkable achievements, Erika is loved by her fans, who like watching her play on the ground.
8. Paige Core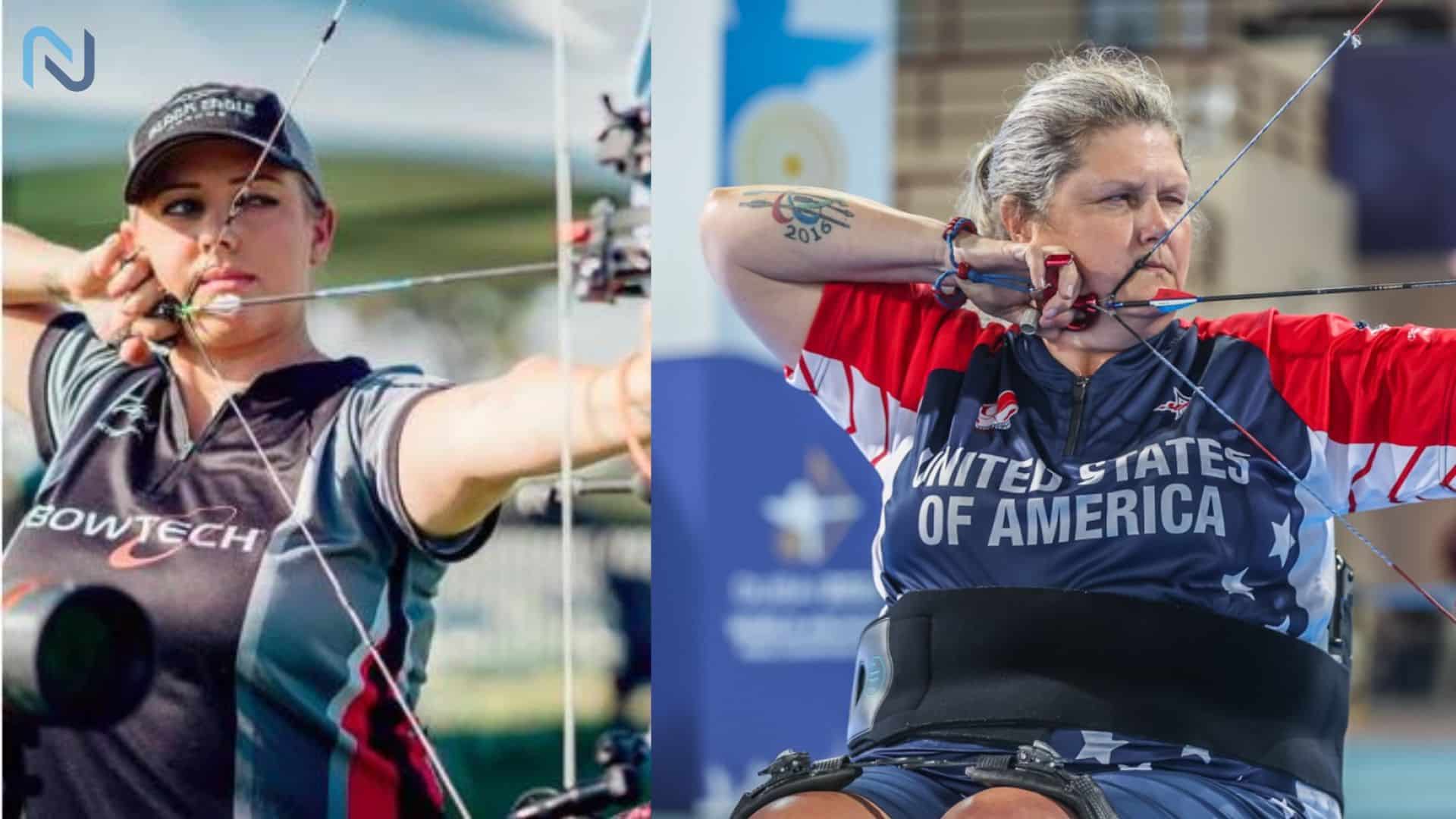 Paige Core is also a top competitor in 3-D and field archery circuits. In addition, Paige is one of the three female archers representing the United States at the World Championship.
9. Elena Osipova Elena
Elena Osipova Elena won a gold medal in the women's team recurve and mixed team recurved categories in the European Archery Championship in 2021. In addition, Osipova earned a bronze medal in the women's team recurve event at the Summer Universiade in 2017. One of the top female archers, Elena, earned a silver medal at the Military World Games in 2017 in Wuhan.
Also Read – Top 12 Hottest Female Badminton Players In The World
10. Ksenia Perova
Ksenia Perova is a Russian archer who placed 4th on the women's team and 5th in the individual competition at the 2012 Summer Olympics. He individually ranked 17th at the 2016 Olympics games but earned a silver medal with the team. Later in 2021, in European Archery Championship, Ksenia won a gold medal at the women's team recurve event.
11. Danelle Wentzel
Danelle Wentzel won a gold prize at Hyundai Archery World Cup against Alexis Ruiz. He defied the odds, outperformed her career average and kept calm at the right time.
According to Wentzel, the benefit of being an archer in the United States is that you can compete every week and grab an opportunity to become one of the top archers.
12. An San
An San is a South Korean archer who has won two gold in the women's team and mixed team competitions. He also made a new Olympic record of 680 points at the Tokyo 2020 Olympics in the Women's Individual Archery Ranking Round. In addition, the beautiful young female archer has also participated in the 2019 World Archery Cup in Berlin.
Summary
Henceforth, these are the best and most beautiful female archers in the world who have astonished everyone with their amazing archery skills and talents.