Lost in Space is a Sci-Fi series from Netflix, the setting of which is set in the near future owing to an event that threatens human existence. The story of the Sci-Fi series follows the Robinsons family, a family of space colonists, whose spaceship goes off its course after a massive alien attack. Along with several other families, the Robinsons family crash land on a nearby planet that is habitable for humans. Stranded alone in space, these families now have to start their life from the very beginning.
This Netflix Sci-Fi series is a remake of the 1965 series that, incidentally, shared the same name. The 1965 series was both inspired and based on the 1812 novel 'The Swiss Family Robinson' by the Swiss author Johann David Wyss.
The Netflix version of Season 1 of Lost in Space first aired in 2018 and had a quite successful audience reception which led the creators to produce the 2nd season somewhat consecutively. In 2020, the show was again renewed for a 3rd season. Now, that they have made this show a hit for three consecutive seasons, the question arises 'will there be a season 4 of Lost in space?'
Lost in Space Season 4 Release Date
After giving us back-to-back hits for 3 seasons, Netflix has declared that the 3rd season would be the concluding season for Lost in Space and that there will be no Lost in Space season 4. In an interview, Zack Estrin, the show's producer, shared that for Lost in Space, he always had three seasons planned for the show. So the conclusion of the third season coupled with the producer's shared speech makes it quite clear to us that the popular Sci-Fi series has come to its end.
It is extremely sad for the audience that was eagerly waiting for the Lost in Space season 4 release date. They were also super apprehensive about the Lost in Space season 4 trailer as well as the Lost in Space season 4 Cast. But, how can we change what's already meant to happen? With a heavy heart, we all accept that Lost in Space, a Netflix favourite of many, will not return with a new season.
Now that we are talking about the show and looking at the fact that season 4 of Lost in Space will not air on Netflix, let's not make it a sad tale. Rather, we should take a look back at the characters for whom the show was a constant hit.
Also Read – When will Chesapeake Shores Season 6 be on Netflix?
Lost in Space Characters
Given the fact that the show was of scientific nature, it was obligatory for all the Lost in Space characters to have some survival skills. The characters had to deal with unknown galactic bodies as well as alien life-forms. They had to learn a lot, if not everything, about that particular space and build their colony accordingly. However, there was one constant fear — the fear of getting lost in space.
As we see in the series, all the characters are quite intelligent but some are smarter than others. So, let's take a look at some of our favorite Lost in Space characters without a due!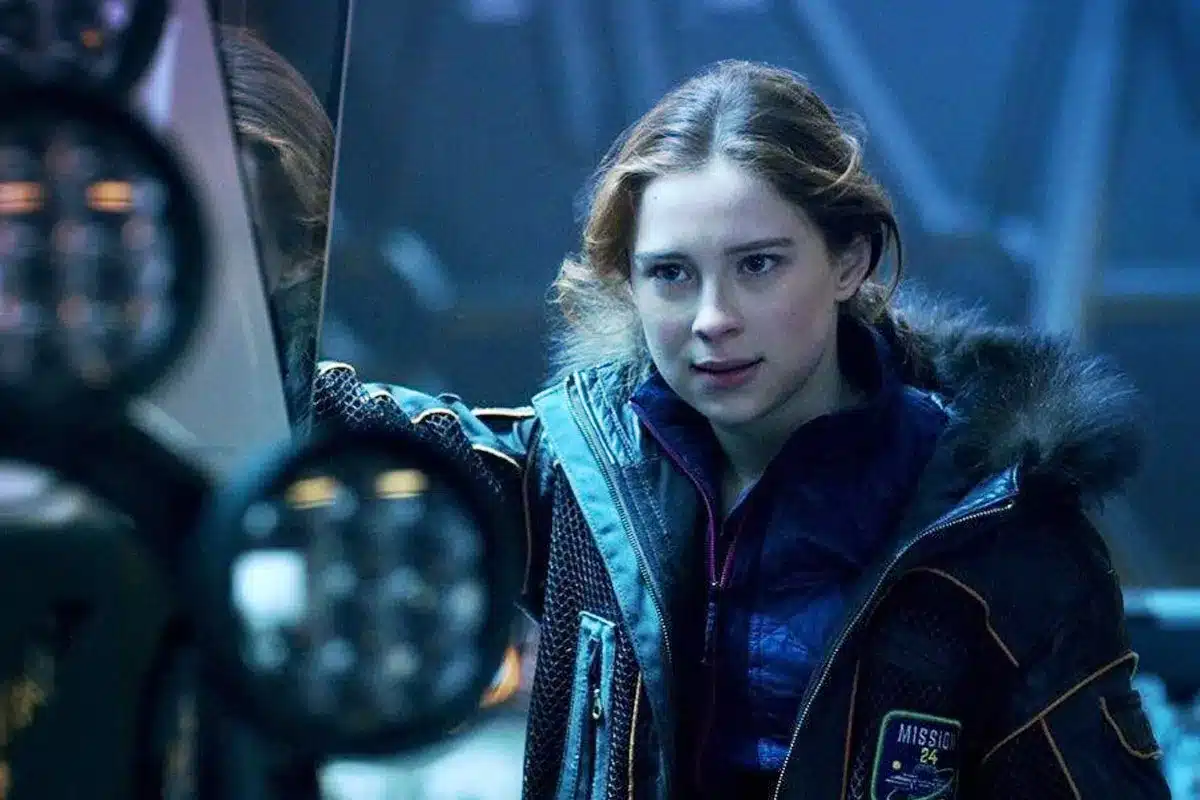 Dr Smith Lost in Space
Portrayed by none other than June Harris, the character of Dr Zoe Smith is a former convict and master manipulator who is posing herself as a therapist. In order to join the group of colonists, smith stole the identity of her younger sister, and later, upon getting caught, she again stole a doctor's identity.
Dr Smith Lost in Space lacks the knowledge shared by most of the other characters. Neither is she capable of operating a spaceship, let alone the other threats that come their way. She is only good at one thing and that is manipulating people to use them for her own advantage. However, the game of manipulation ceases to go on as others begin to realize that she is not who she claims to be. This realization of other people propels "Dr Smith" to commit more criminal acts to steer clear of accountability.
Also Read – The Wait for Jack Ryan Season 3 Is Over: Release Date, Trailer, Cast, and A Lot More!
Penny Lost in Space
The middle child of the Robinson family, Penny is considered to be the odd one, as her personality does not match that of the other colonists. Penny loves to write as she is more creative and resourceful as she prefers having fun over dealing with the threats that her family has to encounter. Penny is extremely sarcastic but under her apathetic exterior, she also possesses a very soft and kind heart. In the Netflix adaptation of the show, actress Mina Sundwall played the character of Penny. But in the 1965 version, the character of Penny was portrayed by Lacey Chabert. Lacey Chabert Lost in Space was quite a popular name back then.
Judy Lost in Space
The eldest Robinson daughter, Judy is the family's doctor. Judy Robinson Lost in Space is a perfectionist by nature and because of that she constantly tries to do everything right at the first attempt. She is portrayed as someone who is extremely responsible as she takes care of the other survivors. Judy also takes care of her other siblings in the absence of their parents. Supreme brainpower coupled with athleticism and determination makes the character of Judy worthy of the highest praise.