Most of you might think that golf is a game only for men. Rich Men, discussing important matters driving around in golf carts with their caddies. But, nowadays, women have also entered into the field and have increased the grace of this game with their hotness quotient. Golf is one of the most expensive hobbies you can think of. Now, we have the female golfers In the field burning the place with their shots. There are a few Hottest Female Golfers who come into the limelight.
The Top 12 Hottest Women Of Golf are as follows :
1. Blair O'Neal
Visit her Instagram page to see why Blair is on the top of the list. She is a golfer, model, and famous television personality. While building her modeling career, she used to play golf professionally. As of now, she is the hottest female golfer.
2. Paige Spiranac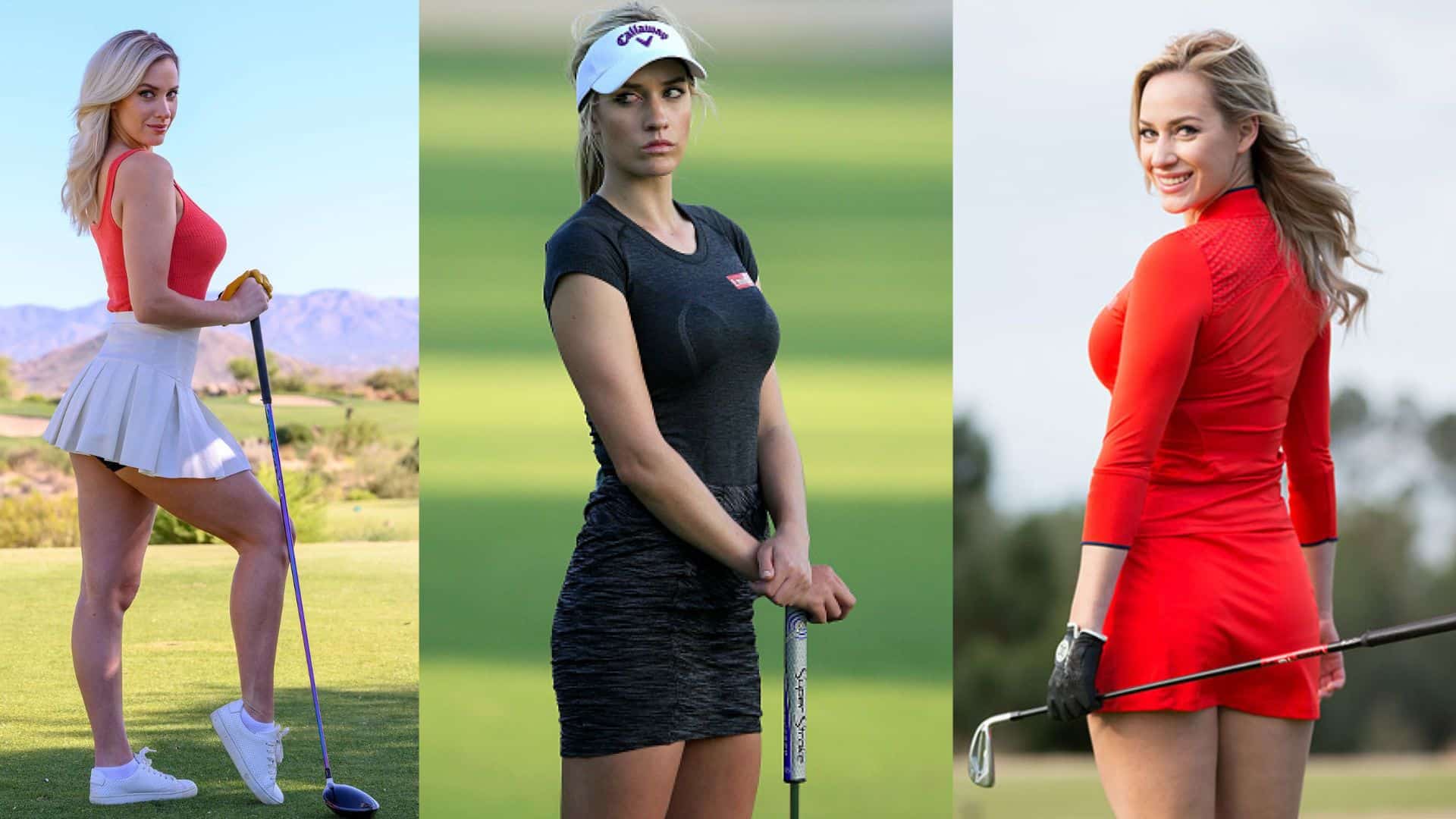 It has to be Paige Spiranac when it comes to Sexiness meeting sports. Besides being a professional female golfer, Paige is also an internet sensation for many young athletes. Although she stopped playing Golf professionally in 2016, her Instagram has caught the world's attention.
3. Lily Muni He
This Chinese Golfer has been playing golf since the age of 5. During her years as an amateur in the field, this hot golfer has already won many prizes. Other than being a golfer, she is also an online influencer. Her activeness on the online platform makes her one of the hot women in Golf
4. Lucy Robson
Blessed with her natural beauty and stunning physique, Lucy's name has been added to the list of the hottest female golfers. Lucy was given the 'Treasure Coast Golf Association Player of the Year' in 2012 and 2013. She is also a model for Fashion Nova and is also an Instagram influencer. Over the years she has gained a lot of followers on her social media accounts.
5. Bella Angel
While watching the ladies' British Open 2018, she got inspired to open an Instagram account. And since then, there was o turning back. She is counted on the list of Hottest Ladies In Golf. She also takes a keen interest in encouraging other women golfers as well.
6. Sandra Gal
Sandra's hard work paid off as she kept winning so many championships. 32 year Sandra is surely a Hot And Sexy Lady In The World Of Golf. She also has other hobbies such as music, fashion, and art.
Also Read – Hottest Male Celebrities in 2022
7. Cheyenne Woods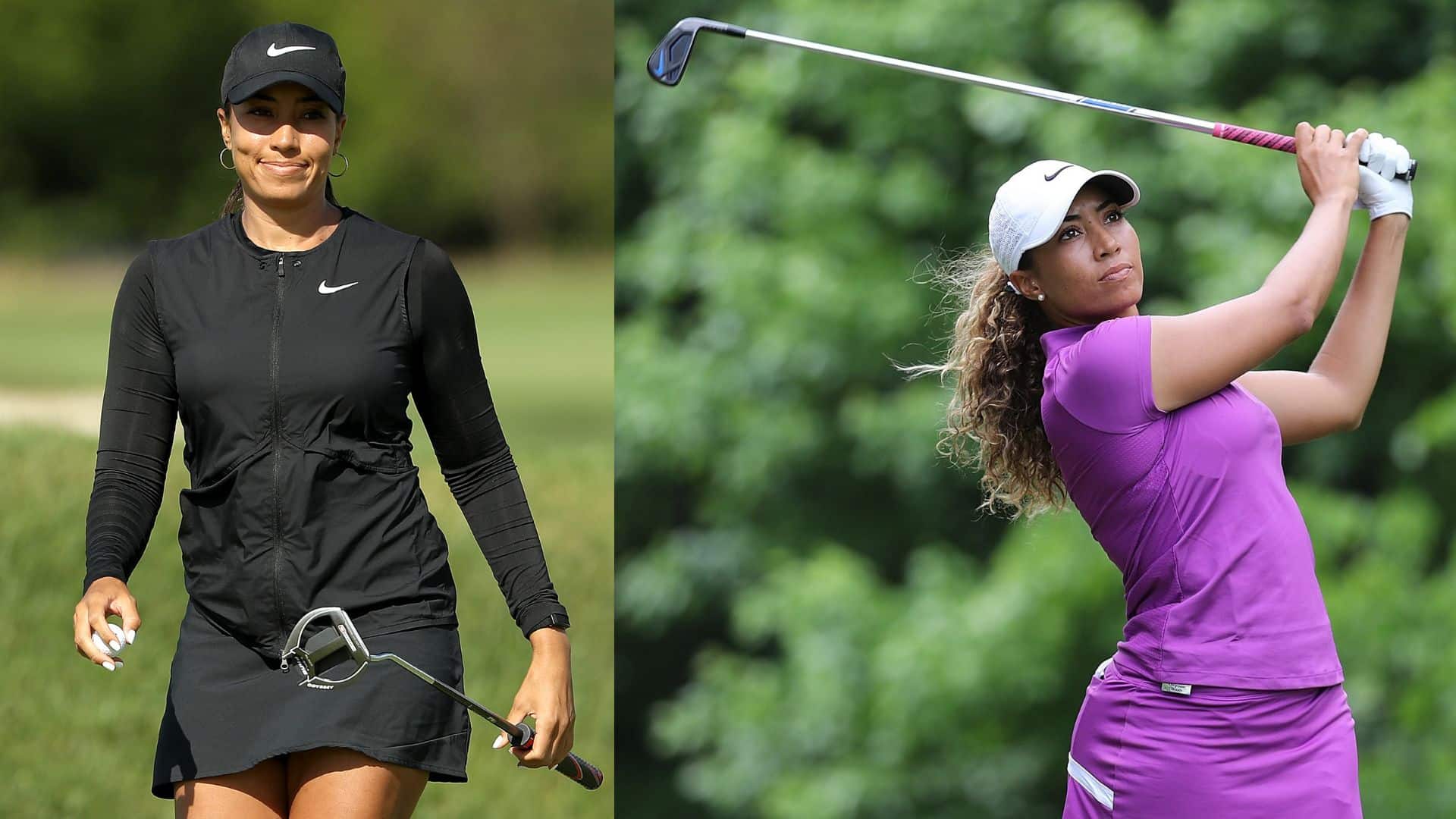 If you are finding the Hottest Ladies In the World Of Golf, then Cheyenne Woods is the name that will appear most often. Most of you must be knowing her as the niece of Tiger Woods, but believe me, she is so much more than that. She has been making it on the list of the sexiest golfers since 2012 and proves to us that she certainly deserves the spotlight.
8. Lexi Thompson
Lexi is one of the most successful golf players of all time. She is indeed one of the Hottest Athletes of All-Time. She managed to earn more than $10 million with her golf career. Also, she is the youngest player who qualified for the U.S Women's Open.
9. Belen Mozo
She is a Spanish golfer, joining the list of hottest women in the golf list. She made over a million dollars during her peak years, but gradually, she had to leave LPGA due to a hip injury. She played for the Ladies European Tour and the LPGA tour as well.
10. Sharmila Nicollet
Winning 15 professional games is not the work of an amateur surely. Sharmila proved it. At 15, she had already won her first golf tournament. Nicollet also played various games worldwide, including Callaway Junior Golf World Championship, Queen Sirikit Cup, and the Malaysian Open.
11. Jessica Korda
When talking about the Hottest Lady In The World Of Golf, one cannot miss out on her name. She is blessed with her absolutely beautiful look and athletic body, she has 6 LPGA wins so far. For the upcoming Tokyo Olympics, she will be representing the USA.
12. Nelly Korda
She is the sister of Jessica Korda and just like her family, she is also a successful golf player. As of now, she has already won 8 professional games. Also, she has gained the attention of many with her strikingly hot Instagram pictures.