The time has come to bid farewell, as Cobra Kai prepares for its final season on Netflix. The sixth installment will conclude this beloved series. But, there is still much left of the Miyagiverse that remains unexplored. To get you ready for all the action and nostalgia in store with Season 6 of Cobra Kai, here's everything we know so far.
After two successful seasons on YouTube, Cobra Kai made its grand transition to Netflix. It has achieved worldwide fame and become one of the most popular series for the streaming giant.
Picking up 34 years after the original Karate Kid film, The Karate Kid series reignites a decades-old rivalry between Johnny Lawrence and Daniel LaRusso.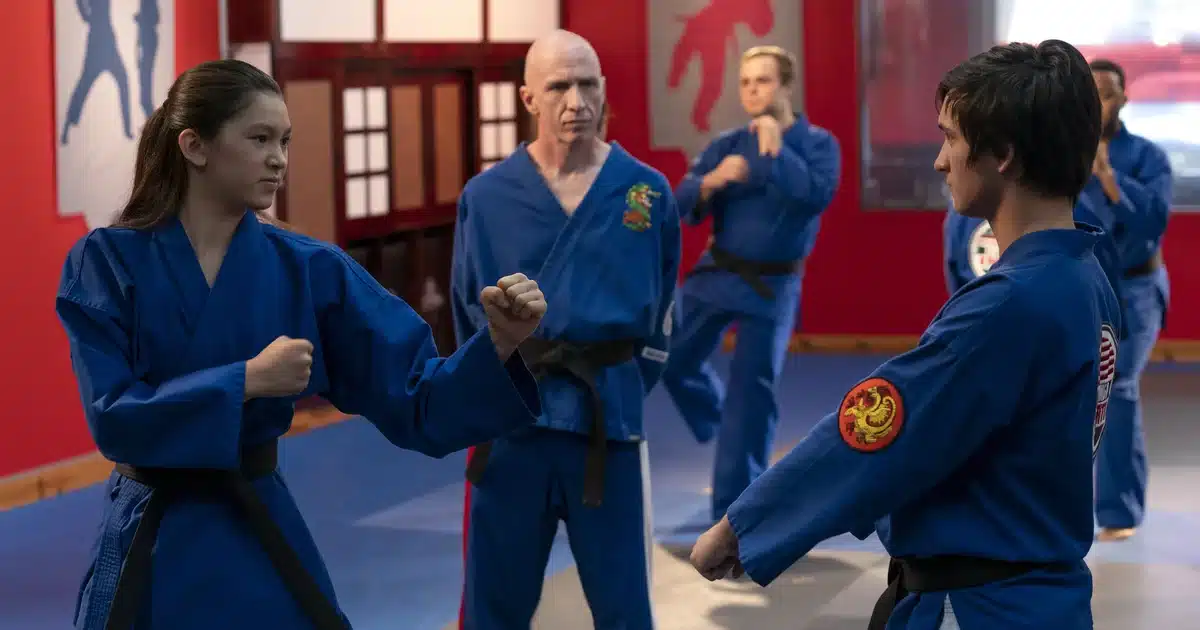 Did Netflix Renew Cobra Kai for Season 6?
Official Status of Netflix Renewal: Renewed
Typically, Netflix has been quick to renew Cobra Kai ahead of each season's release. So, the wait for word on Season 6 was truly agonizing.
According to our renewal forecasts, Netflix has confirmed that Cobra Kai is coming back for a final season. The showrunners took the opportunity on Twitter to thank all of their fans and said that they are planning a mega grand finale.
Hayden Schlossberg reacted to the show's renewal. Hayden twitted, "Big thanks to the fans for getting us to the finish line. Now get ready for one final round and lots of big surprises along the way."
We can only assume the reason for the hold-up in disclosing season 6 is due to the showrunners' other project, Obliterated. The series concluded filming this past November 2022. Now that post-production/editing for Obliterated is finished, they are free to resume work on Cobra Kai.
In early 2022, Hayden Schlossberg said to Deadline about the likelihood of a sixth season. He said, "We have an end in mind. How many seasons it takes to get there, we don't know. We're enjoying making it so much. If it gets tiring to us, we'll stop before that; we have a few more seasons already planned out."
Also Read – 'Heartstopper' Season 2: Release Date & Renewal Status
The Future of Cobra Kai?
When Terry Silver's cheating antiques were exposed to his students, they all disavowed their sensei. He was now facing the consequences of his misdeeds.
The future prospects of Cobra Kai are now hanging by a thread. Dojo's place in the Sekai Taikai is also uncertain.
Kim Da-Eun's 50% stake in Cobra Kai gives her the chance to overcome this challenge and recruit members from her own dojos by leveraging the powerful branding of Cobra Kai.