Although several professional basketball players have cameos in Adam Sandler's new Netflix film Hustle, is the main character Bo Cruz an actual NBA player?
The cast of Hustle does an amazing job of blurring the lines between fiction and reality. True NBA fans from different generations will get to see appearances from current and past real NBA stars throughout the movie. With almost every single one of them playing themselves in Hustle, including Shaquille O'Neal, Dirk Nowitzki, Trae Young, Luka Dončić, and Charles Barkley, viewers will become fully immersed in Bo Cruz's story.
Although Hustle has created a few characters that are not based on real people, such as Bo Cruz, there are more appearances by NBA players than fictitious ones. The talented international prospect is actually played by Juancho Hernangómez, who is in reality a professional basketball player. This role is his acting debut and it has gained him much more recognition in the NBA community.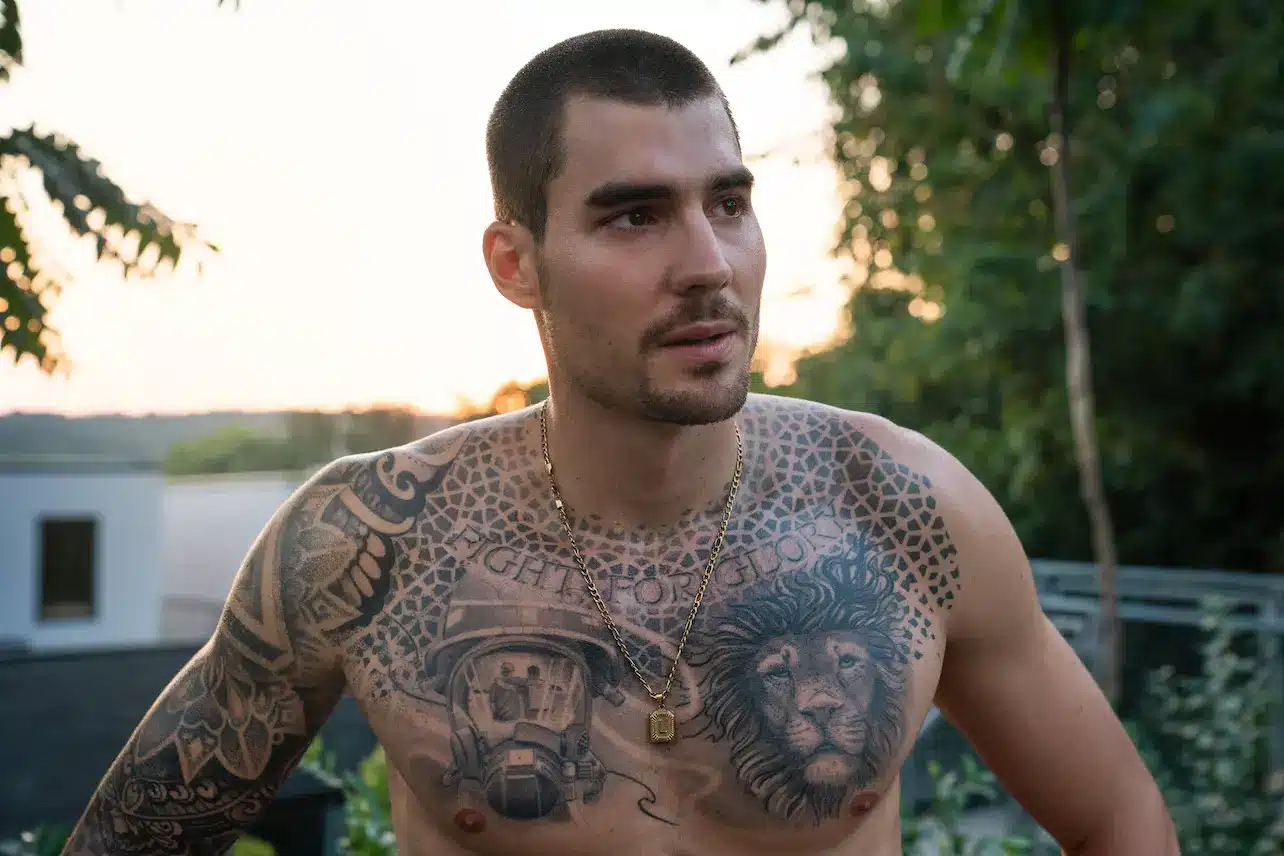 The Story of Bo Cruz
Hernangómez plays Bo Cruz, a talented Spanish basketball player whom Sandler's character recruits to the NBA in America. The film was popular with critics and after news of the signing broke, Sandler and Bo Cruz quickly became trending topics on Twitter.
Netflix's 2022 movie Hustle features Adam Sandler as the lead, Stanley Sugerman. However, while audiences will be drawn to see Adam Sandler on the big screen again, Hustle tells Bo Cruz's story – a tale of immense talent and dedication despite overwhelming odds. As a scout for the Philadelphia 76ers, Stanley takes it upon himself to get Bo drafted by an NBA team but faces many challenges along the way.
Also Read – Benedict Wong: Bio, Net worth, Salary, Family and More!
Who is Juancho Hernangomez?
Juan Alberto "Juancho" Hernangómez Geuer is a professional basketball who originally hails from Spain. Juancho is signed with the Toronto Raptors of the National Basketball Association (NBA). Before playing in the NBA, he used to play for Estudiantes of Liga ACB and also represented Spain's senior men's national team. The Denver Nuggets drafted him in 2016 but was later traded to Minnesota Timberwolves after three seasons and a half.
After playing for the team over the course of seven seasons, he had short stays with the Spurs, Celtics, and Utah Jazz. In 2022, he was in a Netflix basketball film called Hustle alongside Adam Sandler. He signed with Toronto Raptors in the offseason of that year and also won the euro basket trophy with his home country's Spain national team.
Explaining Juancho Hernangómez's Pro & NBA Career
Born in 1995, Juancho Hernangómez began his professional basketball journey early when he signed with CB Estudiantes at only 17. By the time he was 20, he had already earned an ACB Best Young Player Award and played on Spain's bronze medal-winning team in the 2013 FIBA Europe Under-18 Championship, as well as silver medal-winning teams that competed at the European Under-20 Championship in 2014 and 2015. It came as no surprise to anyone when he declared himself available for selection in that year's NBA Draft.
Juancho Hernangómez was drafted into the NBA by Hustle in 2016, where he became a first-round pick overall and the 15th selection. He demonstrated himself to be a valuable team player throughout his three seasons with us, playing in 191 games and starting 37 of them. However, during the 2019-2020 season, we traded him to the Minnesota Timberwolves. Although he only played for them for one and a half seasons, totalling 66 games started–20 of which were some of his best basketball yet–we're glad to have had him on our original team.
Juancho Hernangómez, who has played in the NBA and acted in Hustle as Bo Cruz, signed with the Boston Celtics for season 2021-2022. In January, he was traded to the San Antonio Spurs but then moved again to the Utah Jazz later that month.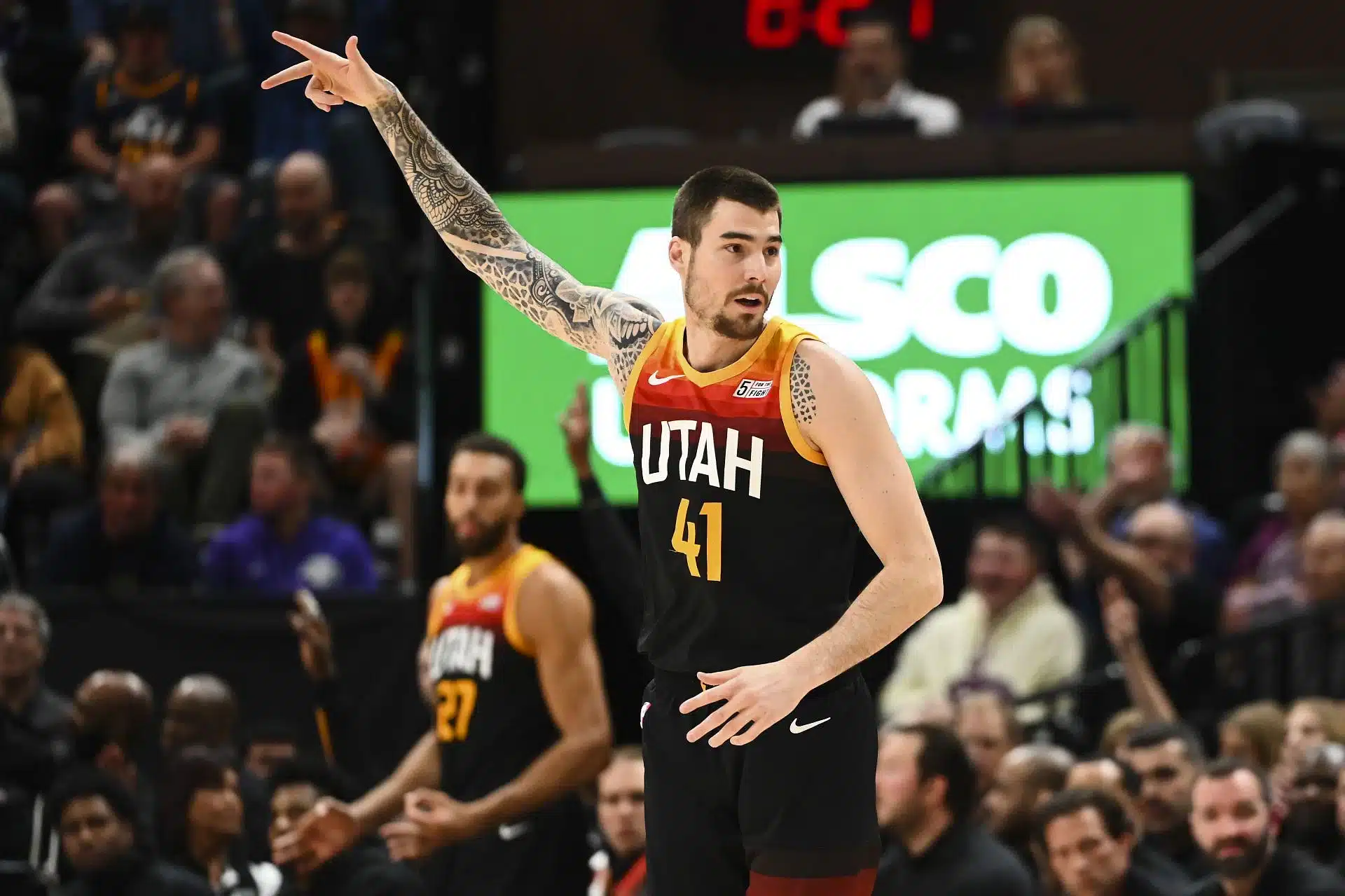 Adam Sandler's Hustler is Full of NBA Cameos
Juancho Hernangómez isn't the only NBA player with a cameo in Adam Sandler's show Hustle; several other players make appearances as well. Some play themselves, while others have roles that are central to the plot. For example, Kermit Wills, who is played by Minnesota Timberwolves' star Anthony Edwards, is one of the film's antagonists. Orlando Magic player German-born Moritz Wagner also stars in Hustle as Haas, a prodigal import player.
One of the all-time greats, Julius "Dr J" Irving makes a cameo in Hustle – and he's considered one of the greatest Sixers players ever. In 1987, the the63-year-old retired from his work but still makes appearances in "Boa Challenge." The challenge is based on a video of Dr J slam dunking at an old age. Dirk Nowitzki, a two-time MVP, makes a cameo in this European movie, helping Stanley become an NBA player. From easy dopamine hits to Boa's required verisimilitude feature film presence throughout the NBA, McClendon is able to prove himself and gain credibility.
Also Read – Deion Sanders Net Worth 2022 – Earning, Biography, Early Life, Career
FAQs
Is Bo Cruz a real NBA player?
Bo Cruz is a fictional character played by the real-life basketball player Juancho Hernangómez.
Was Hustle Based on a true story?
It may seem like a story based on real life, but it is not.
Where is the hustle located?
Philadelphia, USA.
How tall is Bo Cruz?
Bo Cruz is 6'9" tall.