Il Dottore may be the main antagonist in Genshin Impact's Sumeru questline, yet recent leaks hint that HoYoverse intends to make him a playable character.
The Second of the Fatui Harbingers, Genshin Dottore is second only to Pierro in strength. His formal entry into the game arrived with Sumeru Update and players are now left wondering if he will be made playable by HoYoverse as indications from various leaks would suggest.
Leaks are a constant in the Genshin Impact community, exposing character art, kits, and other quest information that is usually not available to everyone. Dottore has recently been featured as one of the game's primary antagonists, and his leaks have been flooding out ever since. From unique insight into upcoming content to exclusive previews of unreleased characters.
Genshin Impact Dottore Leaks
A leak recently released appears to be of Dottore's factory in Genshin Impact, with its gloomy interior and the different machinery inside resembling Tartaglia's Story Quest hideout filled with Ruin Guards. Players have speculated that this area could be a Domain that will come out as part of update 3.2.
A current leak has revealed a model of Dottore's Genshin Impact character. BLANK, a reliable informant on Twitter, is the source who shared this news. Through his blue and white theme, players have guessed that he will be able to use Cryo powers. To add onto it, both UBatcha and BLANK have suggested that Dottore wields a Claymore-type weapon.
Players have been left scratching their heads at the unique design of Dottore's model, as his closeup is positioned on the top right side and it remains a mystery whether or not he has eyes. Some comparisons have even been drawn between his blindfold underneath the mask to that of Genshin Impact's Ruin Guards; either way, we can only hope HoYoverse will provide more details in future updates before anyone else gets their hands on them.
Another story leak suggests a potential link between Dottore and Scaramouche, as reported by VNTa Leak. It appears that the Doctor was conscious of the fact that Ei had discarded Scaramouche prior, using him as an "experimental subject". The user also hinted at Dottore's possible involvement in killing off Scarletto's former companions which ultimately led to his thirst for revenge against humanity.
The possible consequences of this news for Scaramouche's Genshin Impact character are immense; it might suggest that Doctor Dottore had control over him, leading to his affiliation with the Fatui. Additionally, in the Harbinger trailer, there seemed to be no concern emanating from Docorotre on behalf of Wanderer's disappearance along with Electro Gnosis.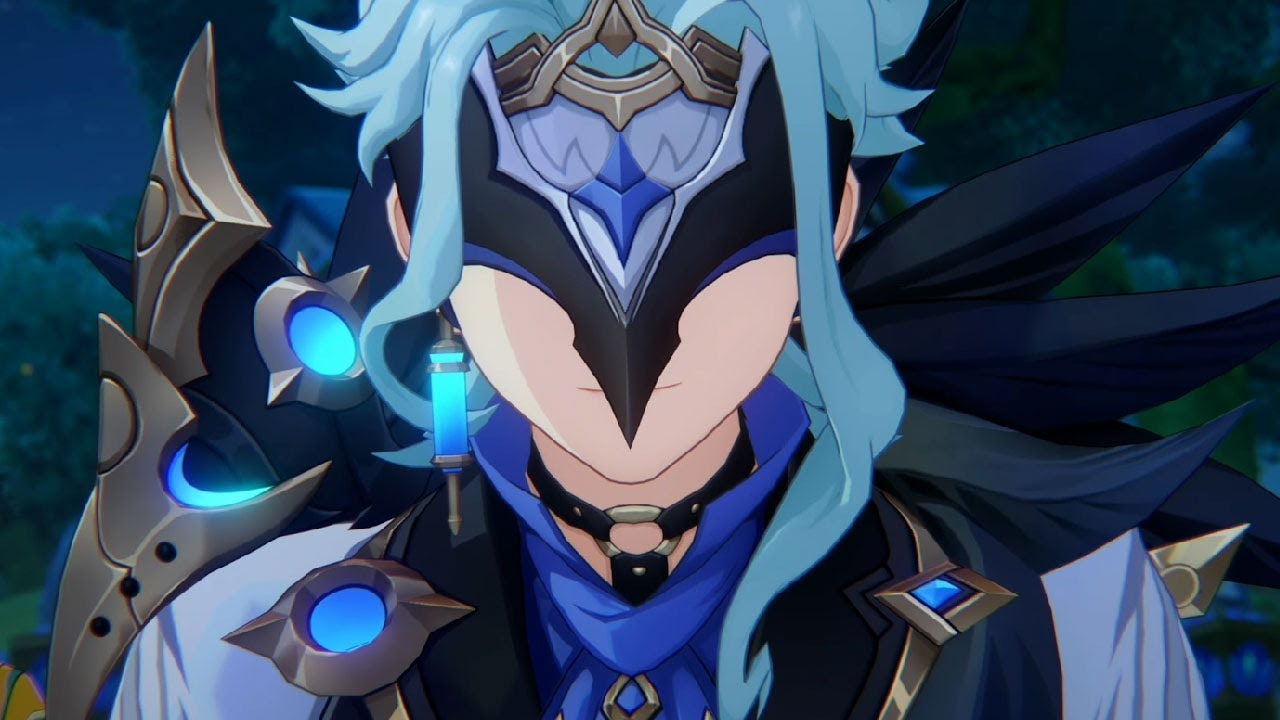 Future Genshin Impact Dottore Leaks
As of now, these are the only details known about Dottore. Numerous players anticipate that he will be released as a playable character in 2023 following Scaramouche's release. Despite this, the player base is disheartened with how HoYoverse addressed his character in Genshin Impact 3.2 update. Whereas conversing with Nahida, Doctor negotiated to obtain Electro Gnosis and upon agreement from Dendro Archon was asked to annihilate all other clones or "segments", as mentioned by him himself.
After Dottore consented to Nahida's demands in the Genshin Impact quest, players were left feeling disappointed. They had put so much effort into constructing his character around those segments and then just three updates after entering a new region, they were gone. There is no corroborating information that can confirm or deny if it was true; some people think he outsmarted the god of wisdom while others declare it as plain bad writing.
In the coming months, rumors and leaks regarding Dottore's playable character model will likely surface. As HoYoverse is still actively advertising Faruzan and The Wanderer from Genshin Impact, it could take a considerable amount of time for them to shift their attention towards revealing more details about Doctor or any of the other Harbingers yet to be announced.
Genshin Impact is available on PC, PS4, PS5, and mobile platforms. The Switch version has been confirmed to be in production as well.
Also Read – One Piece: Discover the Possible Drawbacks of Luffy's Gear 5
FAQs
Who is Dottore Genshin impact?
Il Dottore, more commonly known as Zandik and by his alias The Doctor, serves as a chief adversary in the 2020 action fantasy video game Genshin Impact. He is the main antagonist of "Chapter III", acting as an overarching menace throughout the Inversion of Genesis and Tatara Tales quest series.
How old is Dottore Genshin impact?
Il Dottore Genshin's age is unknown.
Where is Dottore from Genshin?
Dottore is a Fatui Harbinger who acts as an ambassador in the captivating Mondstadt. With exclusive power from both the Tsaritsa and Fatui, he made his debut appearance in Genshin Impact during Chapter III of the Archon quest.
Is Dottore from Sumeru?
Whilst some may think of Dottore as a denizen from Snezhnaya because of his Harbinger ties, in actuality, he is a native Sumeru. His true identity happens to be Zandik, which peculiarly translates to 'heretic Zoroastrian.