Who is not familiar with the name Mel Gibson? He is the star of movies like Lethal Weapon and Mad Max. Having been working in multimillion-dollar movies, this action superstar has an estimated net worth of 425 USD as of 2022, which makes him one of the richest actors of all time.
Mel Gibson is an actor, director, screenwriter, and producer based in the USA. Two of his most notable works include the 1979 action movie Mad Max and the 1987 action-thriller film Lethal Weapon.
Who is Mel Gibson?
Mel Gibson, born Mel Colmcille Gerard Gibson is an actor, movie director, and producer from America. He was born on the 3rd of January in 1956 in Peekskill, NYC. Mel has achieved prominence in his career due to his portrayal of action-hero characters.
When Mel was just 12 years old, he relocated to Sydney, Australia, along with his parents. There, he attended the National Institute of Dramatic Art where he studied acting. During his college days, Mel even starred opposite Judy Davis in a Romeo and Juliet production. Mel founded a production company in the 1980s called Icon Entertainment. Atom Egoyan, an independent film director, made a statement regarding Icon Entertainment saying it was "an alternative to the studio system". Mel made his acting debut with the 1977 movie Summer City where he played the character of Scollop.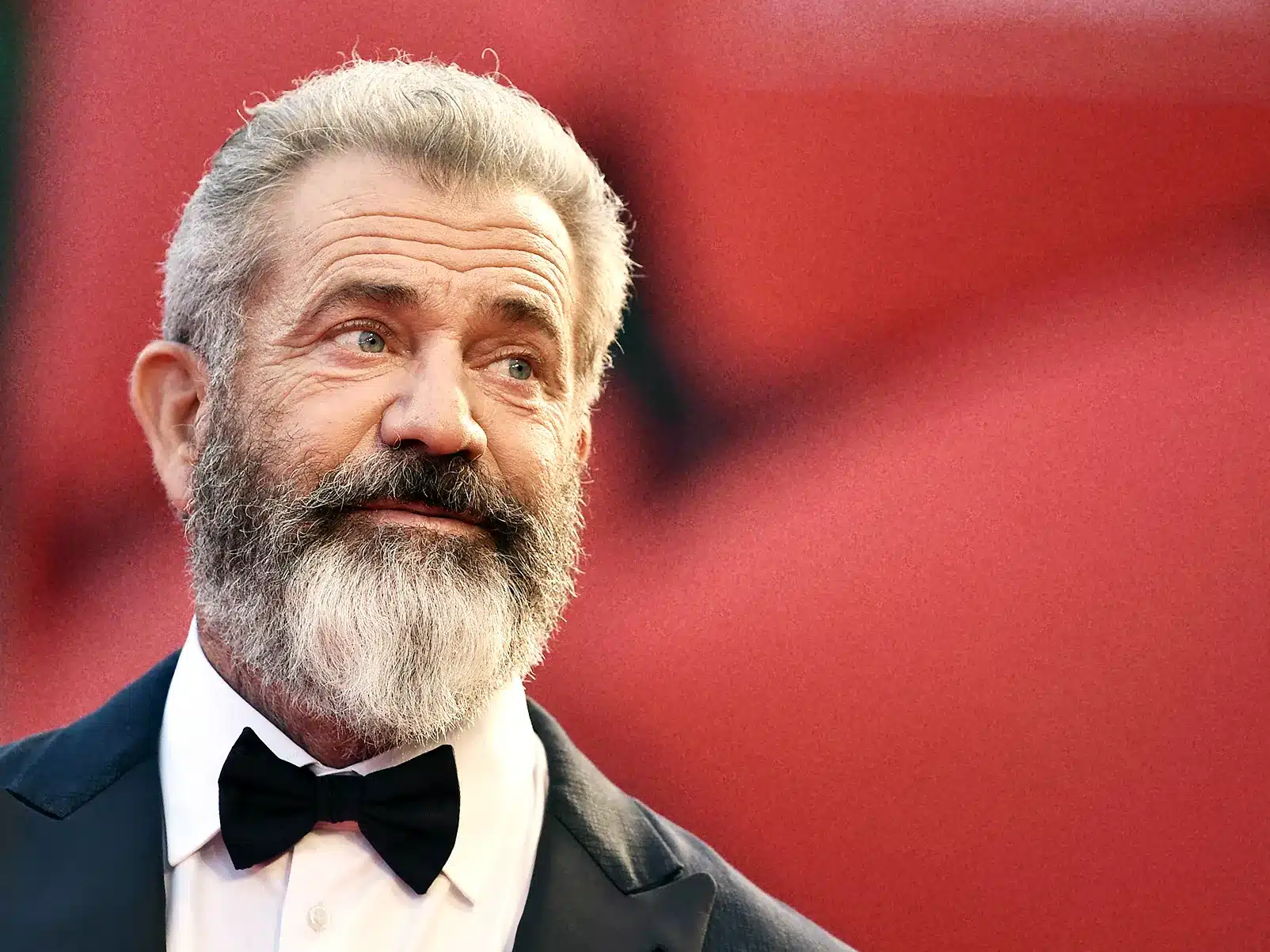 When Director Peter Weir made Gallipoli in 1981 (a World War I drama), he cast Mel Gibson as one of the lead characters in the movie. The Australian Film Institute gave Mel Gibson the Best Actor Award for playing the character of Frank Dunne in Gallipoli. Since this movie, Mel Gibson has been acclaimed as a versatile and serious actor.
It was in 1955 when Mel Gibson Starred, directed, as well as produced a historical epic called Braveheart. This film helped Mel bag awards such as Academy Award for Best Picture, Academy Award for Best Director, and Golden Globe Award for Best Director. Mel went on to direct and produce an extremely controversial yet financially successful Biblical drama The Passion of the Christ which was released in 2004. Mel has also received several critical acclaims for his directorial work for the 2006 action-adventure movie Apocalypto. This movie is set in early 16th-century Mesoamerica.
Also Read – Ozzy Osbourne Net Worth: How Wealthy is the Prince of Darkness?
Mel Gibson's Net Worth in 2022
Mel Gibson's net worth is around $425 million. This Hollywood superstar from Peekskill, New York is one of the richest actors in the world.
Mel Gibson's Personal Information
| | |
| --- | --- |
| Mel Gibson Real Name | Mel Colmcille Gerard Gibson |
| Mel Gibson Net Worth | 425 million USD |
| Mel Gibson Profession | Actor, Director, Producer, Screenwriter |
| Mel Gibson Salary | $3 million+ |
| Mel Gibson Assets | Real Estate, Cars |
| Mel Gibson Age | 66 Years |
| Mel Gibson Birthday | 03.01.1956 |
| Mel Gibson Birthplace | Peekskill, NYC, USA |
| Mel Gibson Zodiac sign | Capricorn |
| Mel Gibson Ethnicity | American, Irish |
| Mel Gibson Nationality | American, Australian, Irish |
| Mel Gibson Height | 1.77m |
| Mel Gibson Weight | 180lbs |
| Mel Gibson Family | 9 Children |
Mel Gibson's Career
This highly prolific American actor began his journey in the film industry with Summer City. Back then, he also took part in another movie called I Never Promised You A Rose Garden.
Mel got his breakthrough with the 1979 movie series Mad Max, and as a consequence, he got cast for the ever-popular buddy-cop film series Lethal Weapon. With the release of the 1981 movie Mad Max 2: The Road Warrior, Mel Gibson garnered global appreciation and fame. He has also taken part in movies such as The River, The Bounty, and The Year of Living Dangerously.
As far as his directorial work goes, Mel first got his chance to direct the movie called The Man without a Face. This movie surpassed everyone's expectations and bagged two Academy Awards.
Mel Gibson's Family History
Born into a family of Irish descent in NYC's Peekskill, Mel Gibson was the sixth of 11 children. He was Hutton Gibson and Anne Patricia's second son. His father, Hutton Gibson, was a World War II veteran and writer whose most notable work of writing in existence is his 1988 book "Is the Pope Catholic?: Paul VI's Legacy: Catholicism?" Mel's grandmother, Eva Mylott was an opera contralto from Australia. His grandfather, John Hutton Gibson, was a millionaire who made millions in the tobacco business.
Mel Gibson has a younger brother named Donal who also happens to be an actor. Mel received his first name from St. Mel's Cathedral, situated in his mother's hometown; so clearly, it is a derivative. Owing to the fact that his mother is of Irish descent, Mel Gibson has dual citizenship in Ireland and America. He also has permanent citizenship in Australia.
Also Read – Pitbull Net Worth: How Rich is the Cuban-American Rapper?
FAQs
How old is Mel Gibson?
Mel Gibson is 66 years old.
What happened to Mel Gibson?
Mel Gibson was taken out from William Morris Endeavor's talent agency in 2010 owing to an outburst at his then-girlfriend.
Where is Mel Gibson from?
Mel Gibson is from Peekskill, New York.
How much is Mel Gibson worth?
Mel Gibson is worth around 425 million USD.