The story of Skyh Alvester Black is one of the perfect alignment of determination, grit, and faith. It's a story of overcoming overwhelming odds, of rising from nothing to make a mark on the face of Hollywood. Today Skyh Alvester Black is an actor, a dancer, a philanthropist, and somewhat of a heartthrob. And this is his story.
Skyh Alvester Black early life
Black was born on February 16th, 1988 in Miami, Florida, The United States. He's himself said that Miami is not just the South Beach, he was raised in hood amidst lack of opportunity, lack of adequate provisions, and all the other types of lacks that you can associate with the hood. He had a passion for dancing from a very early age inspired by Michael Jackson. He entered dance classes at age of five, a decision that would go on to change his life years later.
Black trained as a professional ballet and tap dancer from quite an early age. He started at the New World School of Arts in Miami. He then moved to New York to train at the School of American Ballet. Skyh Alvester Black has also studied at Miami City Ballet, American Ballet Theater, and the Atlanta Ballet. He had dedicated his life to the pursuit of art and it is paying him back well.
Skyh Alvester Black – Rise to Fame
After finishing his professional training as a dancer Black moved to Los Angeles to join Beyonce as her lead male dancer on tour. Successively, he's worked with Rihanna and Mariah Carey. He had an amazing dancing career to say the least and he worked with the best of names. He broke a bunch of stereotypes by being a black muscular ballet dancer. Things were working out pretty well.
In 2014, Alvester booked the lead role in Michael Jackson's music video "A Place with No Name", part of MJ's second Posthumous album, Xscape. It was in this music video that Black's acting skills turned a few heads. Director Debbie Allen recognized his potential and instigated him to take up acting. Skyh Alvester Black pressed pause on his dancing career and started taking acting classes.
He had to take up valet parking jobs to sustain himself without any more dancing gigs or tours. He had taken the harder path of learning a new skill and applying himself in a different field of art. Things could have gone terribly wrong. But he had faith in himself and it paid off.
Also Read – Breaking into Hollywood: Britain Dalton Bio
Skyh Alvester Black – Career
Skyh Alvester Black or Alvester Martin's first appearance on the big screen was back in 2011 at the age of 23. He appeared as a dancer in Footloose. In the same year, he played Darnell in two episodes of The Chadwick Journals.
In 2016, Black appeared in an episode of Lucifer as Hot Bounty. The following year, he appeared as Rory in an episode of Tales.
In 2018, he played the role of Executive Trae in Jean-Claud La Marre's romance drama Kinky. In the following year, he played Arny Markowitz in an episode of Black Monday.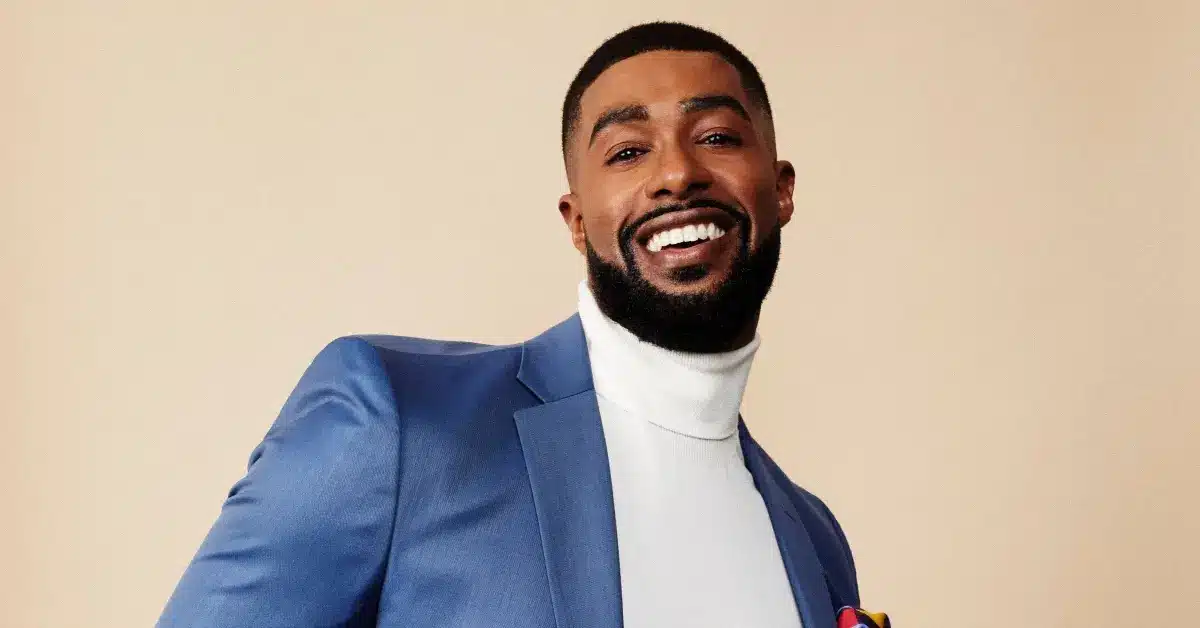 Come 2021, Skyh Alvester Black had his biggest break at the age of 33 when he landed the role of 'AMP' Addiction Anthony in Christian Keyes' "All the Queen's Men". The series was a major success with 95% positive ratings. Black appeared in all 30 episodes of the show about male exotic dancers. It was as if he were built for this role.
Later in 2021, he starred in Lace as Othello Charles. He appeared in 6 episodes of the show. He also played the role of Jacobi in Tyler Perry's Sistas.
Skyh Alvester Black has played the role of Jesse in the 2023 film, Stranger Next Door. 
Also Read – Nico Parker Bio – The Next Generation of Acting Talent
Skyh Alvester Black the Person
Apart from acting and dancing, Black is known for his philanthropy. He is a spokesperson for the black community in the US and has often spoken about the struggles of being black in the USA.
How old is Skyh Alvester Black?
Black was born on February 16, 1988. That makes him 35 years old in 2023. You can safely say that he's at his prime and will be there for a while.
Who is Skyh Alvester Black's wife?
Skyh Alvester Black is engaged with Sistas co-star KJ Smith.
What is Skyh Alvester Black's height?
At 5 feet 11 inches, Skyh Alvester Black height is above the average.
What is Skyh Alvester Black's Net Worth?
The "All the Queen's Men" star has amassed a net worth between $3-4 million. As he has just started his journey in the big leagues of the entertainment world, we can expect him to have a much bigger net worth in the coming years.
Wrapping up
Skyh Alvester Black's life is a lesson in passion and self-belief. He dug his feet in when the winds blew hard, kept faith in his abilities, and went on to build a life based solely on merit. He is an inspiration.