The Kardashian Sisters is no doubt a household name in the entertainment industry. These daughters of a TV personality and businesswoman, Kris Jenner are most popular with their family TV show, Keeping Up With The Kardashians.
The 21st-century celebrity world can not claim to pay recognition to celebrities without mentioning the social media-agog five American sisters, 'The Kardashian-Jenner Sisters.' One may not be far from the fact to say that these sisters are the most influential characters in the social media space.
Kardashian-Jenner Sisters Social Media Followers
If you are not yet aware of the Kardashian-Jenner Sisters' social media strength, here are the statistics on Kardashian-Jenner Sisters' followers.
Top on the list is Kylie Jenner, with 325 million Instagram, 39.7 million Twitter, and 33 million Facebook followers.
Kim Kardashian is next on the list, with 297 million Instagram, 71.9 Twitter, and 34 million Facebook followers.
Following Kim is Khloe Kardashian with 232 million Instagram, 29.8 million Twitter, and 24 million Facebook followers.
Kendall Jenner boasts 228 million Instagram, 32 million Twitter, and 24 million Facebook followers. While Kourtney Kardashian has 167 million Instagram, 26.4 million Twitter, and 19 million Facebook followers.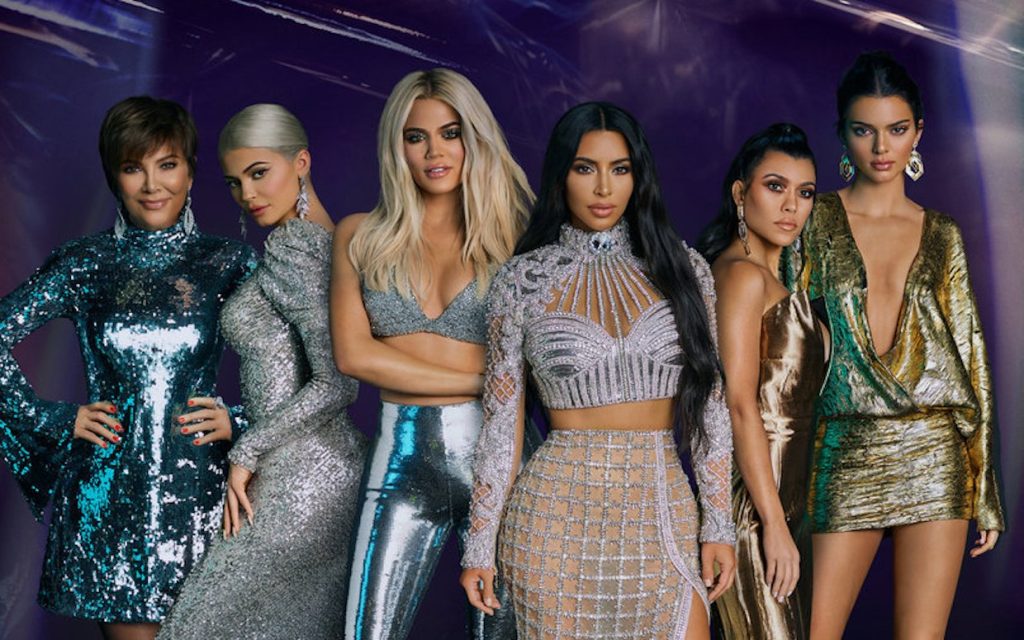 Kardashian-Jenner Sisters' Net Worth
The richest among the Kardashian sisters is Kim Kardashian with a total net worth of $1.4 billion. Following is Kylie Jenner, whose net worth is $1 billion.
Kourtney Kardashian is the third richest of the Kardashian sisters. She is worth $65 million.
Khloe Kardashian is worth $50 million, while Kendall Jenner is worth $45 million.
How Followers Does The Kardashian Sisters Have on Instagram?
The Kardashian Sisters have a mind-blowing 1.2 billion users of the most popular social media platforms(Instagram, Twitter, and Facebook) as followers. With Instagram as the platform, they are most visible and active.
With 325 million followers, Kylie commands the highest number of followers on Instagram. Followed by Kim, with 297 million followers, and Kourtney, the least followed on Instagram, with 167 million followers.
Khloe has a community of 232 million Instagram followers, while Kendall maintains 228 million followers.
Kylie And Kendall, Who is Older?
Kylie and Kendall are the daughters of Kris Jenner's later marriage to a former Olympic champion, Caitlyn Jenner(aka Bruce Jenner). Kris's earlier marriage to Robert Kardashian produced Khloe, Kourtney, and Kim.
Many people are not always aware of who is older between Kylie and Kendall, and thus interchange their positions in the Kardashian's birth chronology. Well, Kendall, being the first 'Jenner of the Kardashians' is older than Kylie.
Kylie was born on August 10, 1997, while Kendall was born on November 5, 1995.
Let's Know About Kylie Jenner's Instagram
Kylie Jenner's massive Instagram influence is not unconnected with her cosmetic brand, Kylie Lip Kits which came into being in the beauty industry in 2015.
Kylie, who was the highest-paid Instagram influencer of 2019 is reported to be earning around $1.2 million on a single post on her Instagram account.
Today, Kylie's Instagram account, @kyliejenner, with over 375 million followers have over 1509 following and 10000 posts.