Starting a demolition job is a big undertaking that requires careful preparation, accuracy, and knowledge. Choosing the best demolition contractor, like Van's Hauling, is essential for the project's success, safety, and adherence to local laws, whether you're tearing down a modest home property or a sizable commercial facility. Checking credentials is only one step in the process of choosing the best demolition contractor; you also need to fully comprehend their capabilities, strategy, and dedication to environmental sustainability and safety.
We'll walk you through the crucial inquiries you have to make of a demolition contractor before choosing them through this blog post. With this information at hand, you can confidently evaluate possible contractors, make wise choices, and make sure that your demolition job runs well from beginning to end.
1. Will You Take Care of Permits?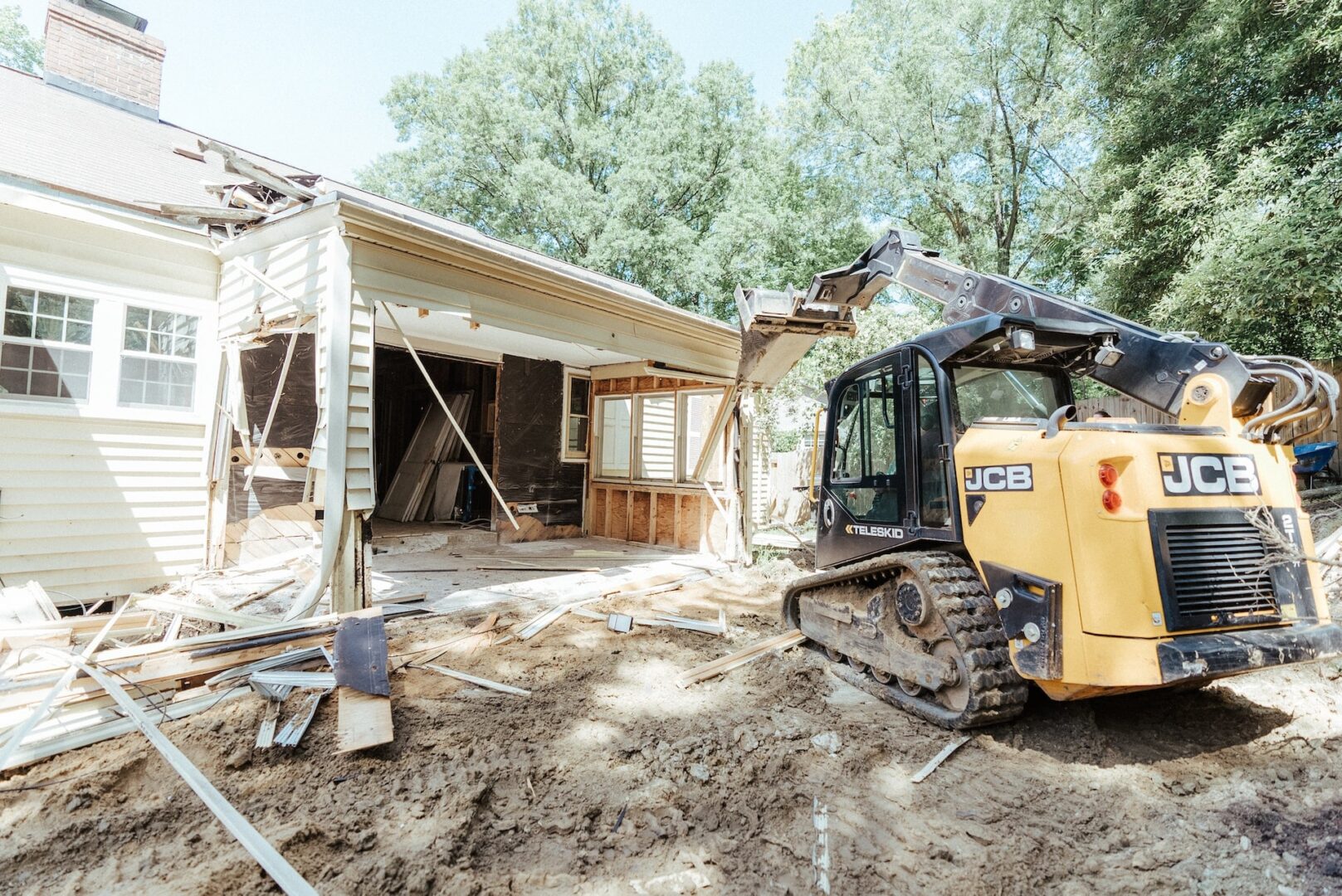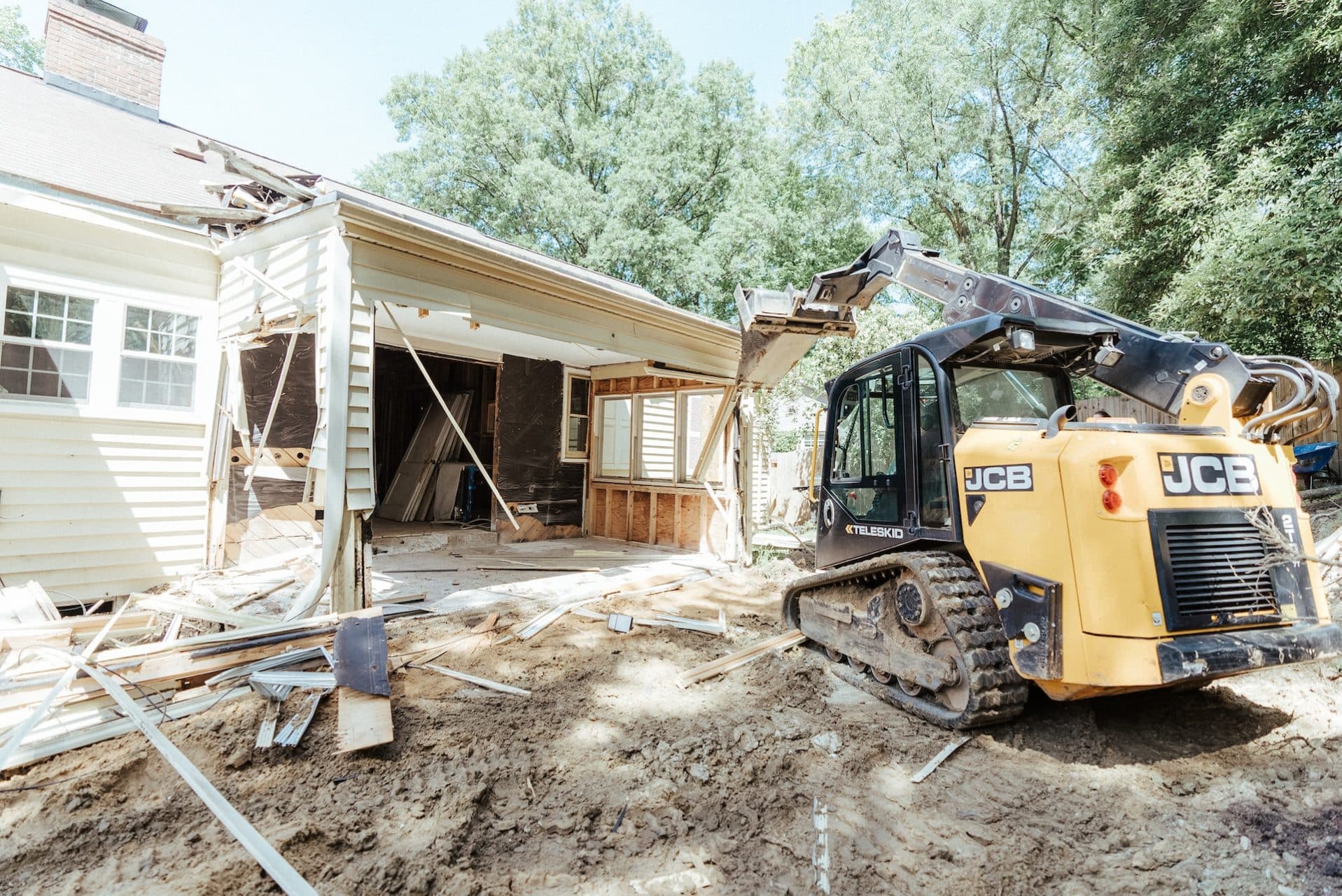 Local governments issue permits, which are legal documents approved to carry out construction projects. These licenses offer confirmation that the work is being done in accordance with regional building codes and regulations.
Different types of permissions, such as electrical, plumbing, or demolition permits, may be necessary depending on the project's size.
Any form of building or renovation project requires a permit to ensure safety and adherence to municipal rules. If something goes wrong while working on your project, you can be subject to penalties or other legal action without permission.
Additionally, specific projects need to pass city inspections before they can be finished; these inspections will only happen with a permit that has been issued.
Who Is Responsible for Obtaining the Permit?
Before starting any demolition project, it's crucial to know if you or your contractor is in charge of getting the required permissions. The homeowner (or company owner) is typically responsible for securing the necessary permissions before beginning work on the property; however, many contractors offer assistance in this process upon request. When speaking with potential contractors, be sure to bring up this subject so you are aware of their approach to providing permitting services upfront.
2. What Is Your Estimated Timeline for Completion?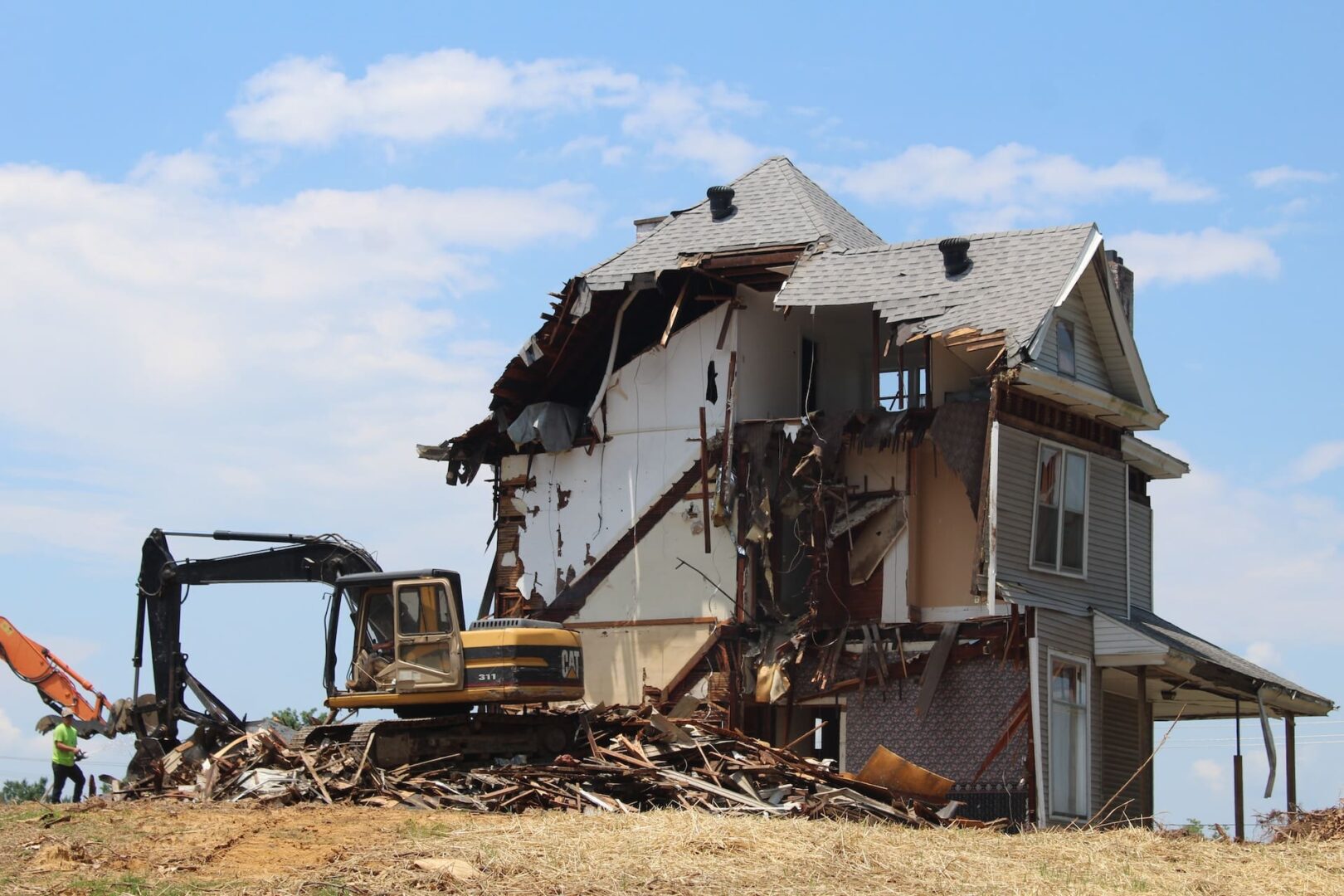 Estimating Timeline
Depending on the complexity of the project, the timing of the completion of demolition services can vary significantly. Small home projects by commercial demolition companies like Van's Hauling typically take one day to several weeks to complete. However, more significant commercial demolition projects might take months or even years.
Before signing any contracts, it's crucial to go over your timing expectations with your contractor so that you are aware of how long it will take them to finish the work.
Factors That Impact the Timeline
Weather conditions, permits required by local authorities, access issues, the availability of materials and equipment, and other unforeseen circumstances like unexpected structural damage or requirements for hazardous material removal can all affect a demolition contractor's estimated timeline for completion. In order to avoid any costly surprises later on, it is crucial to be aware of these potential delays when laying out the timeframe for your project.
Setting Realistic Expectations
Setting realistic expectations when discussing timeframes with your contractor is recommended to ensure that everyone is aware of what needs to be done and that the project runs smoothly from start to finish. It is vital to bear in mind that this estimate could alter owing to unforeseen events or delays that are beyond their control.
3. What's Your Method of Contract Delivery?
Digital Delivery
Compared to paper contracts, digital ones are safer and simpler to monitor. Additionally, they make it simple for both parties to study the contract before signing. You can be confident that all the terms and conditions are specified in a digital contract and accepted by both parties prior to any work starting. Additionally, having a digital record helps resolve disputes much easier in the event that there is ever a problem with payment or other contractual duties.
Verbal Agreements
Verbal agreements between two parties may be created instead of using either digital or paper contracts for delivery purposes in some situations where time is of importance or paperwork is not necessary owing to unavoidable circumstances (such as when dealing with smaller projects). However, these kinds of agreements should always be supported by written documentation to ensure clarity later on about what each party involved in said agreement(s) is expected to accomplish.
Once you've selected a contract delivery strategy that suits your needs, it's time to talk about how payment will be handled.
4. Will There Be Subcontractors on This Project?
A subcontractor is anyone that a main contractor hires to perform specific tasks on a construction project. Their categorization is usually based on their skill set, level of experience, and the field in which they specialize, including electrical, plumbing, carpentry, etc.
Find out whether subcontractors will be utilized in your project, as they are often used for demolition projects. There may be resources or additional expertise required from the main contractor by subcontractors. It's also important to identify the person responsible for subcontractor supervision and associated hazards.
Asking if there will be subcontractors on the project is crucial before choosing a demolition contractor. Knowing the technique of contract delivery they employ is crucial for ensuring you receive the finest service possible.
Who Is Responsible for Managing the Subcontractors?
It's crucial to understand who is in charge of overseeing the subcontractors working on your demolition project. In general, the principal contractor (the one you employ) is responsible for overseeing all parts of the project, including hiring and managing any necessary subcontractors.
This obligation, however, can return to you at least in part depending on how much control you desire over the procedure, from choosing which subcontracted services are necessary to payment. Before signing contracts, make sure all sides agree on what is expected so there are clear understandings later on!
Bottomline
When choosing a demolition contractor, make sure the person has relevant experience and can offer testimonials from former clients. Ask them about their licensing, insurance coverage, payment policies, completion schedule, any potential subcontractors they may use on the job, and how they want to be contacted. You can be sure your job will be done well when you pick a demolition contractor who satisfies all these requirements!