"The Woman in the House Across the Street From the Girl" has one of Netflix's longest titles ever. It was released in late January 2022 and was always marketed as a limited series. Even though it ended with an unexpected cliffhanger, viewers shouldn't anticipate a season 2. Let us take a look at how well this miniseries managed to perform. We would also examine what has been said about its potential for renewal.
Kristen Bell stars in this satirical series. It comically spoofs a wealth of films and tv shows including the Netflix original "The Woman in the Window" The latter starred Amy Adams.
This eight-episode series offers a great viewing experience that lasts only four hours from start to finish. The series received largely positive reviews with a rating of 6.3 on IMDb.
With an intense cliffhanger, The Woman in the House leaves us with Bell's character thrown into doubt about her sanity. What causes her doubt is the fact that a woman vanishes from the plane toilet after dying. But she knows what happened. Upon searching for answers, she discovers a mirror tucked behind one of the plane seats. Roll credits: we're left wondering how this mystery will unfold.
Why The Woman in the House Won't Be Back for Season 2 
When news of the show's release on Netflix first broke in October 2020, it was labeled as a limited series. Since then, sources, such as Deadline, have confirmed that this would be a single-season event.
Netflix's library of limited series continues to expand. But Netflix picked none for a season renewal. Other networks like Showtime and HBO occasionally choose to extend shows that were initially planned as short-term "mini-series". The case with Your Honor from Showtime and The White Lotus at HBO serve as prime examples.
Concluding with a cliffhanger, the show generated much anticipation for its potential second season. In fact, the Netflix app even labels it as 'season 1' instead of "limited series" like other shows.
Without any official announcements, it's unlikely that the show will renew for a second season.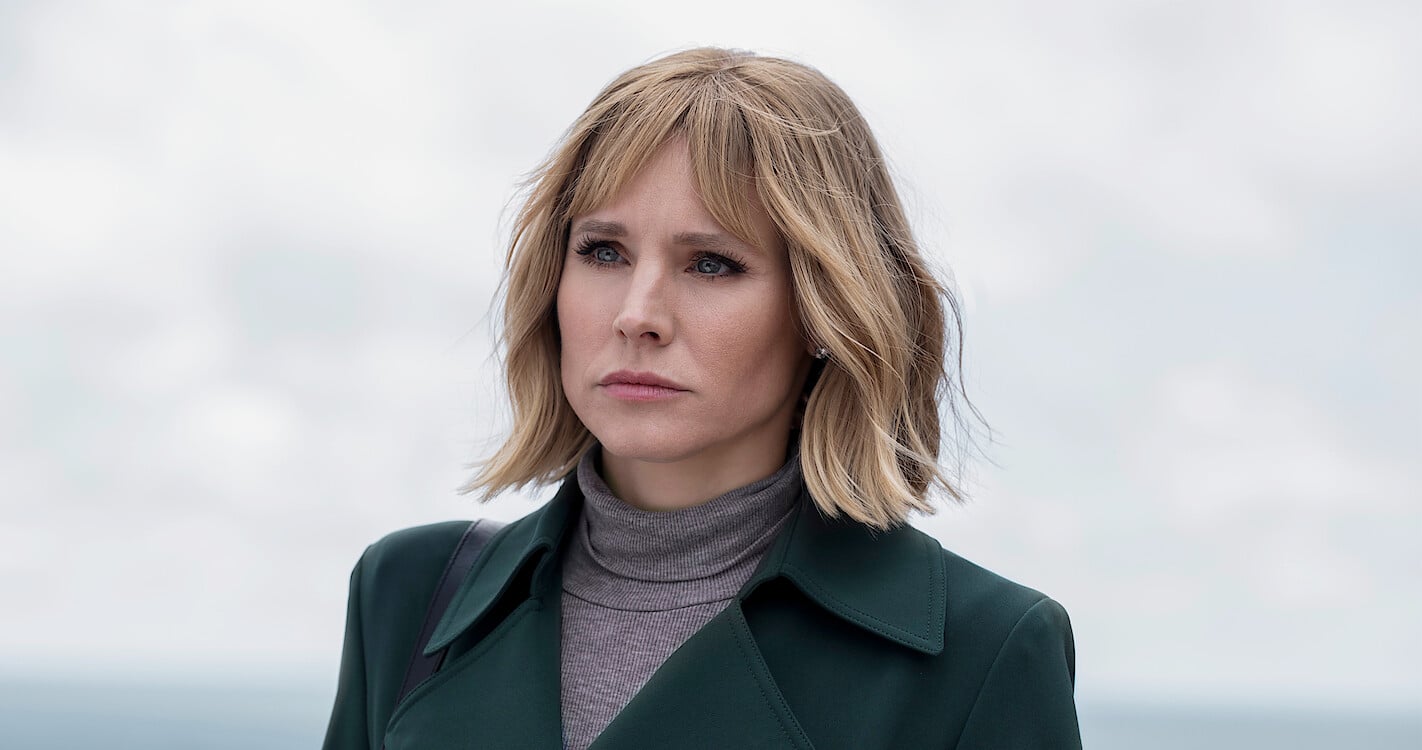 Since its release, The Woman in the House continues to be featured on Netflix's FYC page under the Limited Series category.
According to the Netflix description, The Limited Series is still in effect: "This 2022 limited-series dark comedy stars Kristen Bell, Michael Ealy and Tom Riley."
During an interview with EntertainmentWeekly, Larry Dorf, Rachel Ramras, and Hugh Davidson, the trio of showrunners for Netflix'svseries, opened up about their vision for the project.
Davidson said, "So Rachel, Larry, and I spent a good two or three days figuring out what could potentially be season 2, but we did it sort of as a joke and just to make sure we knew what the hell was going on, but we'll see."
Also Read – Virgin River Cast Predicts Season 5 Release Date: Season 6 May be On the Go Too
How Well did The Woman in the House perform on Netflix?
Compared to other shows of the same genre released on Netflix, this show didn't perform as well.
Netflix's global top 10 hourly lists saw the show reach success for four weeks before slipping out of view. From January 23rd to February 20th, this series racked up 133.62 million hours of streaming on Netflix worldwide.
Nielsen's Top 10s keep us informed of how shows are performing in the US. This show had a three-week stay on their Originals charts before departing.
01/24 – 01/30: #3 in Originals – 650 million minutes
01/31 – 02/06: #5 in Originals – 1,121 million minutes
02/07 – 02/13: #10 in Originals – 366 million minutes
What would you think if The Woman in the House Across the Street From the Girl in the Window returned for a season 2? Comment your thoughts below.