Are you among the one who gets influenced easily by celebrities and feels the itch to know who all are the Hottest women with tattoos? If you also want to get inked seeing them, then honestly, there are no better ones to get the best ink inspirations from your favorite artists. Not one, two, or three, but these beautiful women have multiple tattoos carrying significant meaning behind them.
We have collected a list of Top 10 Hottest Women Celebrities With Tattoos.
1. Angelina Jolie, with her bold patterns
Angelina Jolie has been in the headlines for various reasons, one of which is her tattoos. She has the most popular 'The Bengal Tiger' tattoo on her lower back and a 'know your rights' ( a song from her favorite band 'The Clash' ) tattoo on her upper back. Her left shoulder has the Khmer Script, and the most popular among all is the 'Cross' tattoo below her waistline. All these enhance her grace and personality. She deserves to be one of the Top Hottest Women Celebrities globally.
2. Emma Watson with her arm tattoo
Emma Watson, the most iconic Harry Potter actress, has shown a permanent commitment to the 'Time's Up' movement as she engraved the tattoo on her arm. E Watson has been a leading supporter of the movement as it seeks the end of sexual harassment in Hollywood. The script tattoo on her right arm also matches her cool personality.
3. Rihana's star tattoo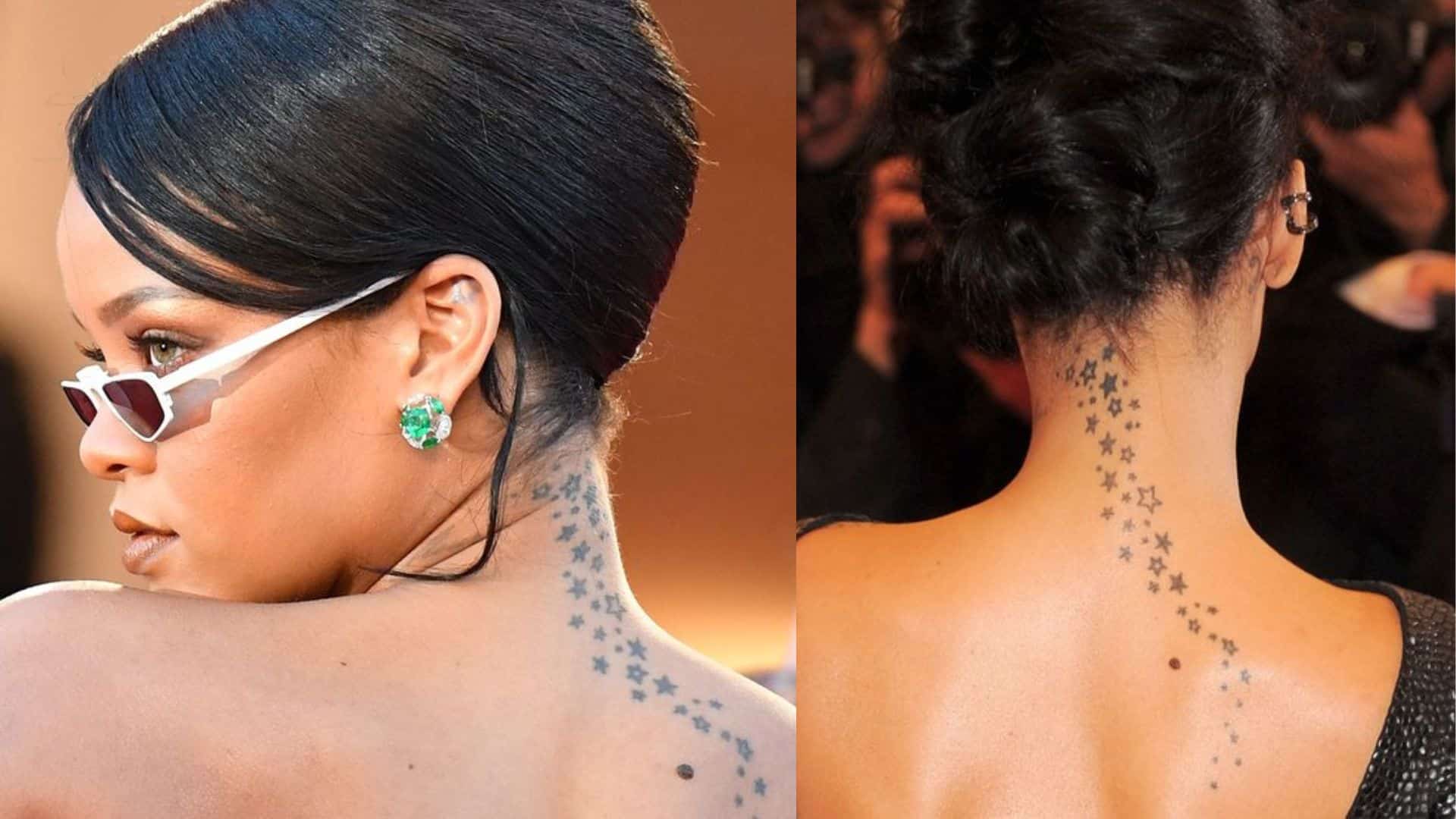 Through the art of tattoos, Bad Gal Riri loves to express her style. One of the most popular ones is the trail of stars running down her neck and back. She seems to flaunt this tattoo quite often. Also, she has her birth year inked on her ankle. The henna-style tattoo on her hand and the gun on her ribcage all add to her personality. Rihana has a total of 25 permanent tattoos engraved on her body.
4. Lady Gaga and her hot chic look
With 24 tattoos already inked on her body, she has become a sensation among the youngsters. She is one of the Heavily Tattooed Women Celebrities. Her first tattoo was a treble clef on her lower back, and then she added a peace sign on her wrist. All her tattoos have a sensational meaning behind them. She also has flower tattoos and recently added a rose tattoo design and a musical note tattoo on her right forearm.
Also Read – Hottest Male Celebrities in 2022
5. Megan Fox's poem tattoo
Actress Megan Fox has nine tattoos inked. She has a poem tattooed on her side, "There once was a little girl, who never knew love until a boy broke her heart." Starting from having a crescent moon to a tattoo resembling yin and yang, she has all the tattoos with a deep inner meaning.
6. Scarlett Johansson with her tattoo bracelet
Scarlett has never been shy about her tattoos. She has a 'Lamb with Floral Design' inked on her back and has made headlines when she flaunted it at the premiere of Avengers: Endgame in April 2019. She also has many micro inks as well
7. Cara Delevingne and her love for intricate designs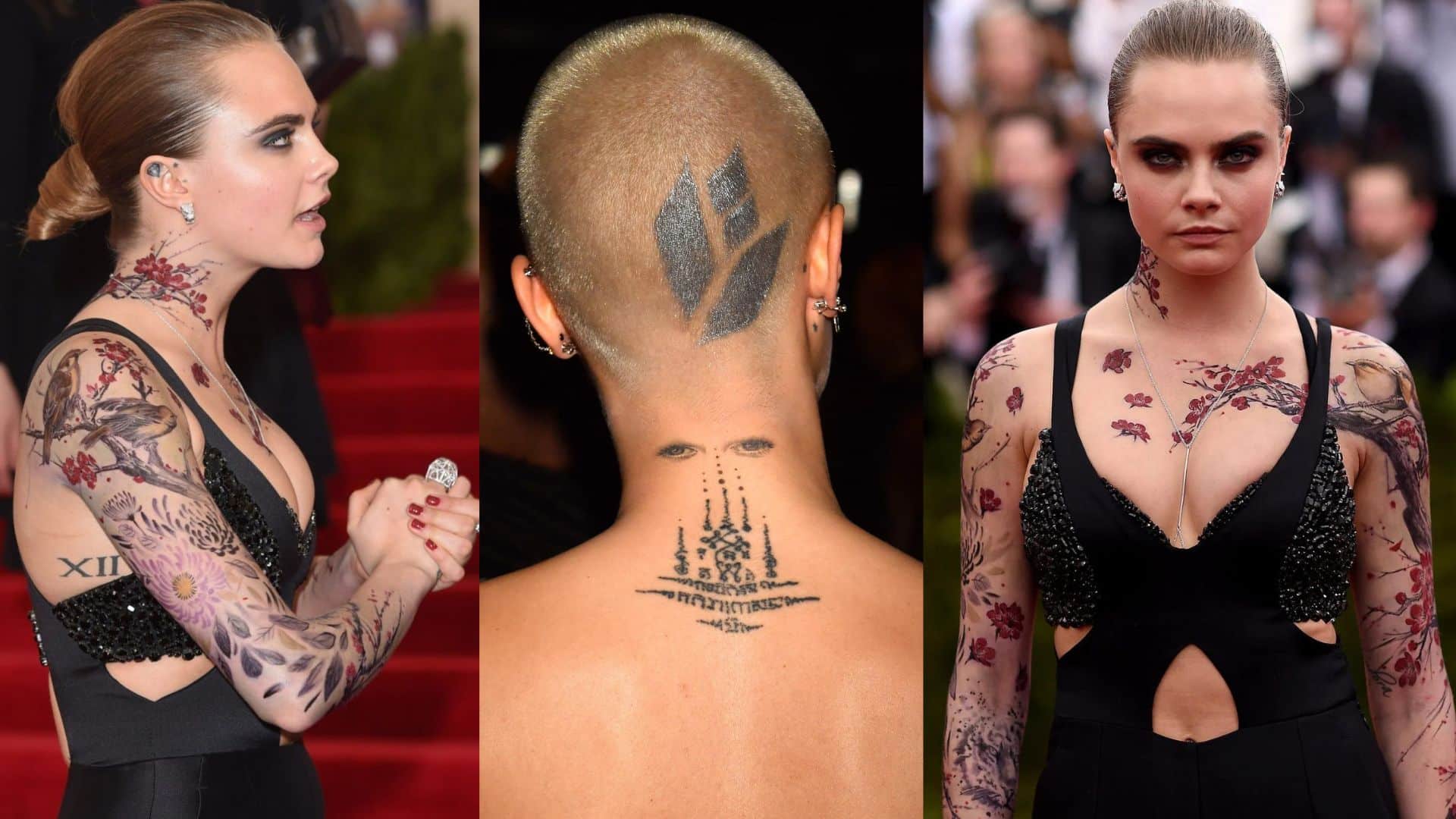 Cara has at least 20 tattoos inked. This supermodel is among the A-listers when it comes to massive body tats. Her initials on her left hand have gained a lot of attention. Delevigne has eyes in the back of her head, of course, inked.
8. Kylie Jenner's meaningful tattoos
One of the Hottest Women Celebrities, Kylie, has teeny-tiny tattoos all over her body that you might not have noticed yet. All her tattoos carry personal meaning to them. She has a red and black tattoo dedicated to her two-year-old daughter, Stormi.
9. Kelly Osbourne's support tattoo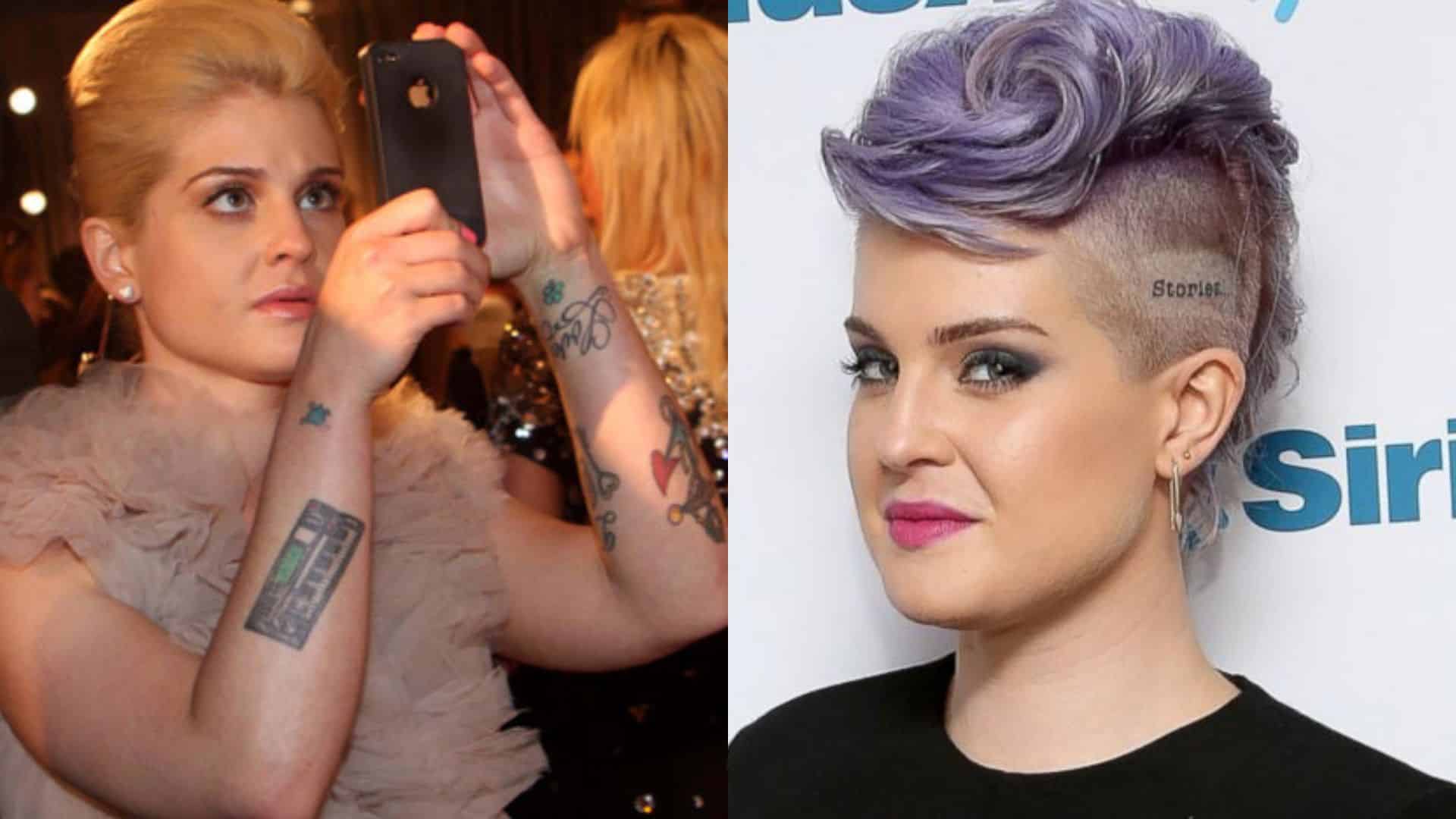 Kelly tattooed 'solidarity' on her scalp following the tragic nightclub shooting in Orlando. Her explanation of this tattoo showed how much that tragedy devastated her. She says, " You are not alone," to support all the victims and wants to achieve something which can't be done alone.
10. Lindsay Lohan's admirable tattoos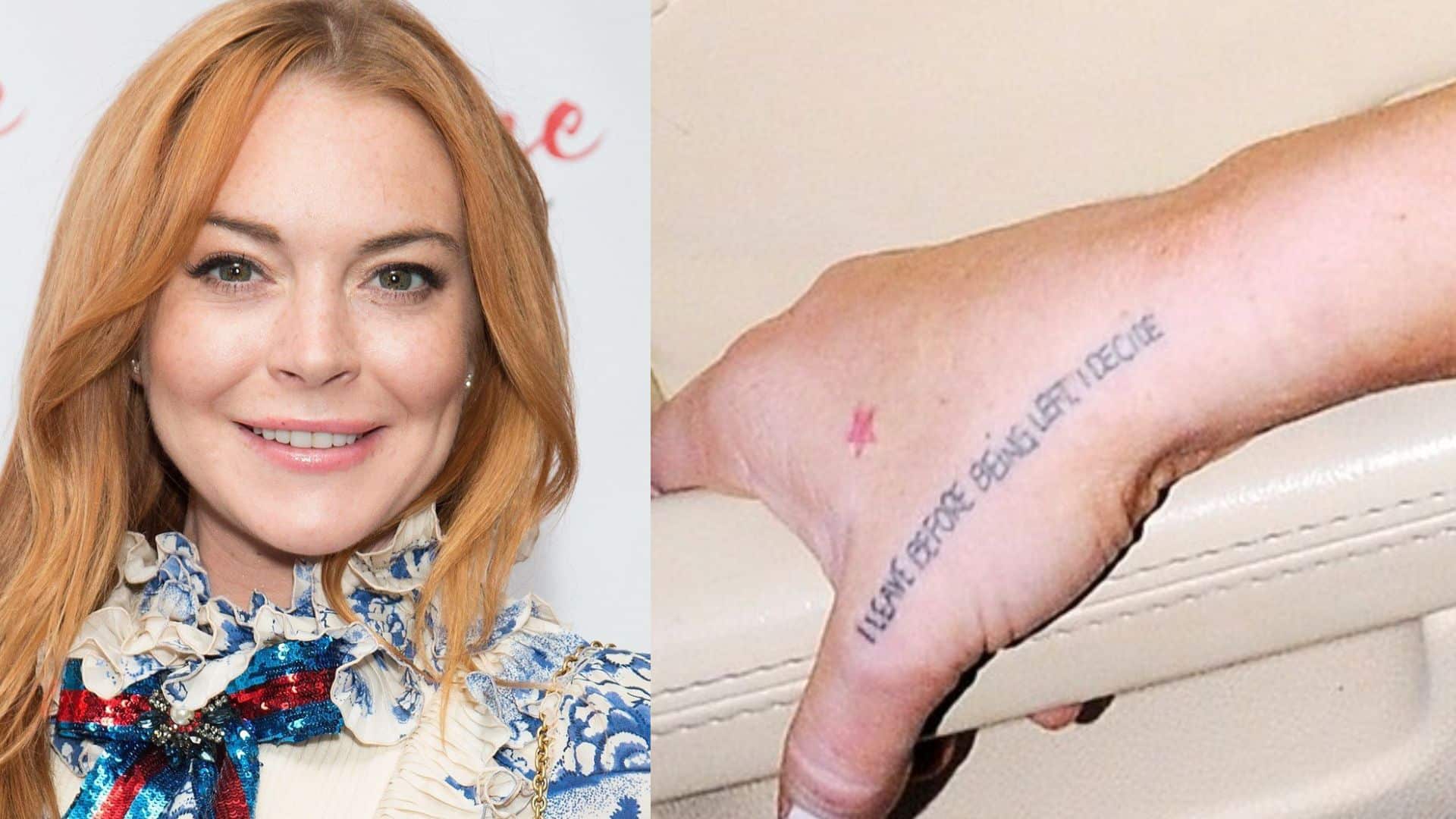 She might be in the headlines for many controversial reasons, but her style statement is admirable. Her underarm 'Dragon' tattoo is purely beautiful and goes well with her ferocious character. Also, her 'la belle vista' tattoo on the lower back is liked by many and has come into headlines many a time. She also inked a quote from Marilyn Monroe on her arm that says, "I restore myself when I'm alone."