Jack Morton is back at Belgrave University on a mission to uncover the mysteries of the Hermetic Order of the Blue Rose and its creatures. With his memories wiped, he must learn magic in order to discern the truth; meanwhile, The Order scrambles against time to avoid a looming apocalypse.
Fans are eager to find out more about Jack, Alyssa, and their friends as new plotlines are revealed. We are all waiting impatiently for another season of this amazing show full of surprises.
Do you want to know if The Order will come back with a third season? And what happens to the group after the second season is over? Here is everything you need to know about The Order Season 3.
Will there be a Season 3 of The Order?
Unfortunately, The creator of the show announced on Twitter that the show will not be returning for another season. He wrote, "For two seasons I was honored to work with an incredible cast and crew on The Order for @netflix. It is one of the best experiences of my career. Unfortunately, we aren't returning, but I will always cherish the memories and the props I stole. Thank you all for watching."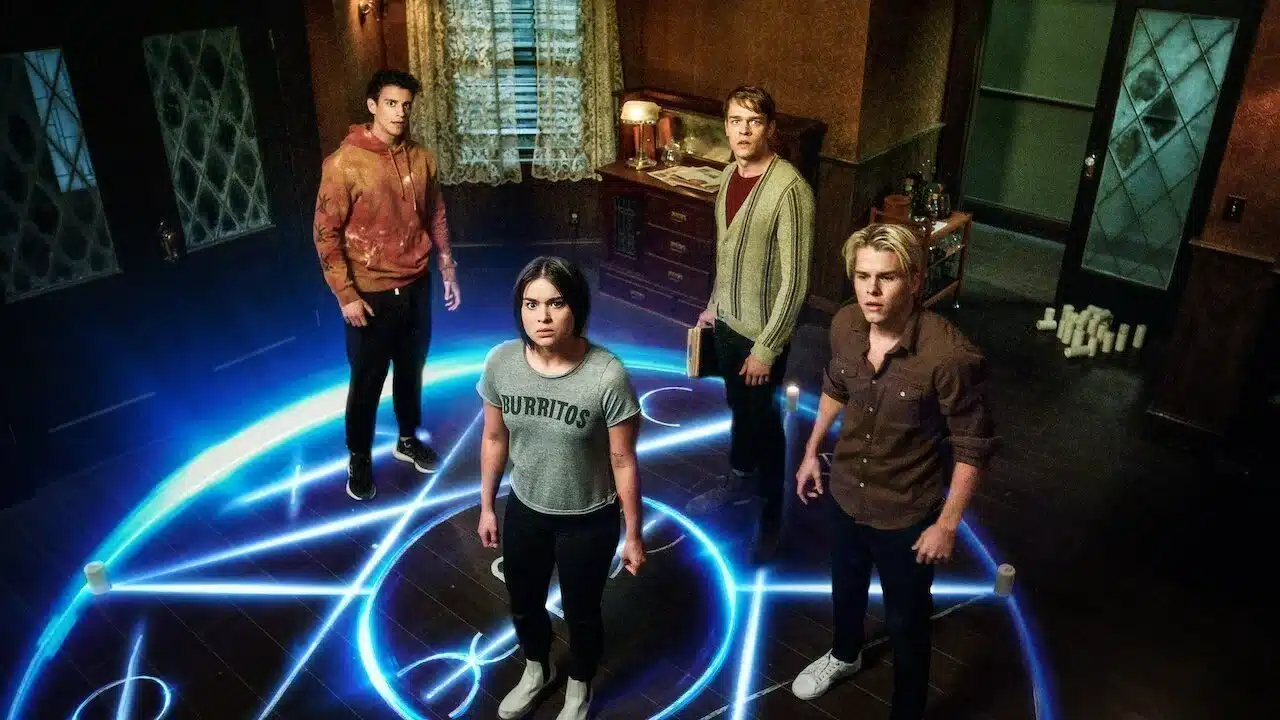 Why did The Order Get Cancelled before Season 3?
Even though two seasons of The Order got a perfect score from Rotten Tomatoes and people who watched it liked it, Netflix still decided not to continue the show. Fans are wondering why the show was suddenly canceled. Some people are talking about what could have caused this.
Netflix stopped showing a few classic shows in 2020, like Dark Crystal: Age of Resistance, I Am Not Okay With This, The Society, and Altered Carbon. Possibly because they wanted to save money or not enough people were watching them.
It is interesting to note that Netflix has a different approach when it comes to its original programming. They grant shows two seasons in order for the show to become popular. If the show does not become famous, Netflix eliminates the show and creates something new. This could be why they chose not to renew The Order. While the viewership had increased over time, it did not reach a level where Netflix felt it was worth investing more resources into further development.
Also Read – Little Fires Everywhere Season 2: Does the Miniseries Return?
What Could Happen in The Order Season 3?
Even though fans won't be able to see what happens to Belgrave University's students, series creator Dennis Heaton gave them a small glimpse into what would have happened if the show was revived. He wrote, "PS – Jack was totally going to raise Alyssa from the dead, but she was going to come back wrong. Like, Pet Sematary wrong. Probably possessed by Zecchia. And a whole bunch of other corpses were coming back with her."
A fan also inquired about Vera's magical powers, to which he confirmed that she would regain them in due time. Dennis Heaton shared: "That was going to be a longer haul, but she'd get it back. And god help us all…"
Actors Cast in the Previous Seasons of The Order 
Even though we know The Order will not be renewed, let's take one last look at the show's cast.
The Order Cast:
Jake Manley as Jack Morton
Sarah Grey as Alyssa Drake
Louriza Tronco as Gabrielle Dupres
Adam DiMarco as Randall Carpio
Katharine Isabelle as Vera Stone
Aaron Hale as Brandon Caruthers
Sean Depner as Jonas
Devery Jacobs as Lilith Bathory
Thomas Elms as Hamish Duke
Christian Michael Cooper as Maddox Coventry
Francoise Yip as Elizabeth Kepler
Jocelyn Hudon as Ruby Speers