Situated in the Southeast corner of the Asian continent, Thailand is a magnificent country. Popular for its sultry beaches, luxuriant royal palaces, opulent Buddha temples, and ancient ruins, Thailand is also home to some of the successful and most beautiful Thai women. These women are the true embodiment of beauty. Blessed with natural features, these most beautiful Thailand women are super successful in their lives as well as their respective careers.
If you take a good look around, you will see Thai women making history in a variety of fields. Be it in politics, athletics, cinema, or modelling, women from Thailand are leaving their mark everywhere. So if you are looking forward to knowing the hottest women in Thailand, then you're in the right place. Keep on reading the following article to know more about these beautiful Thai ladies as we've created a list of beautiful Thai women just for you.
Top 10 Hottest and Beautiful Thai Women 2022
1. Amanda Obdam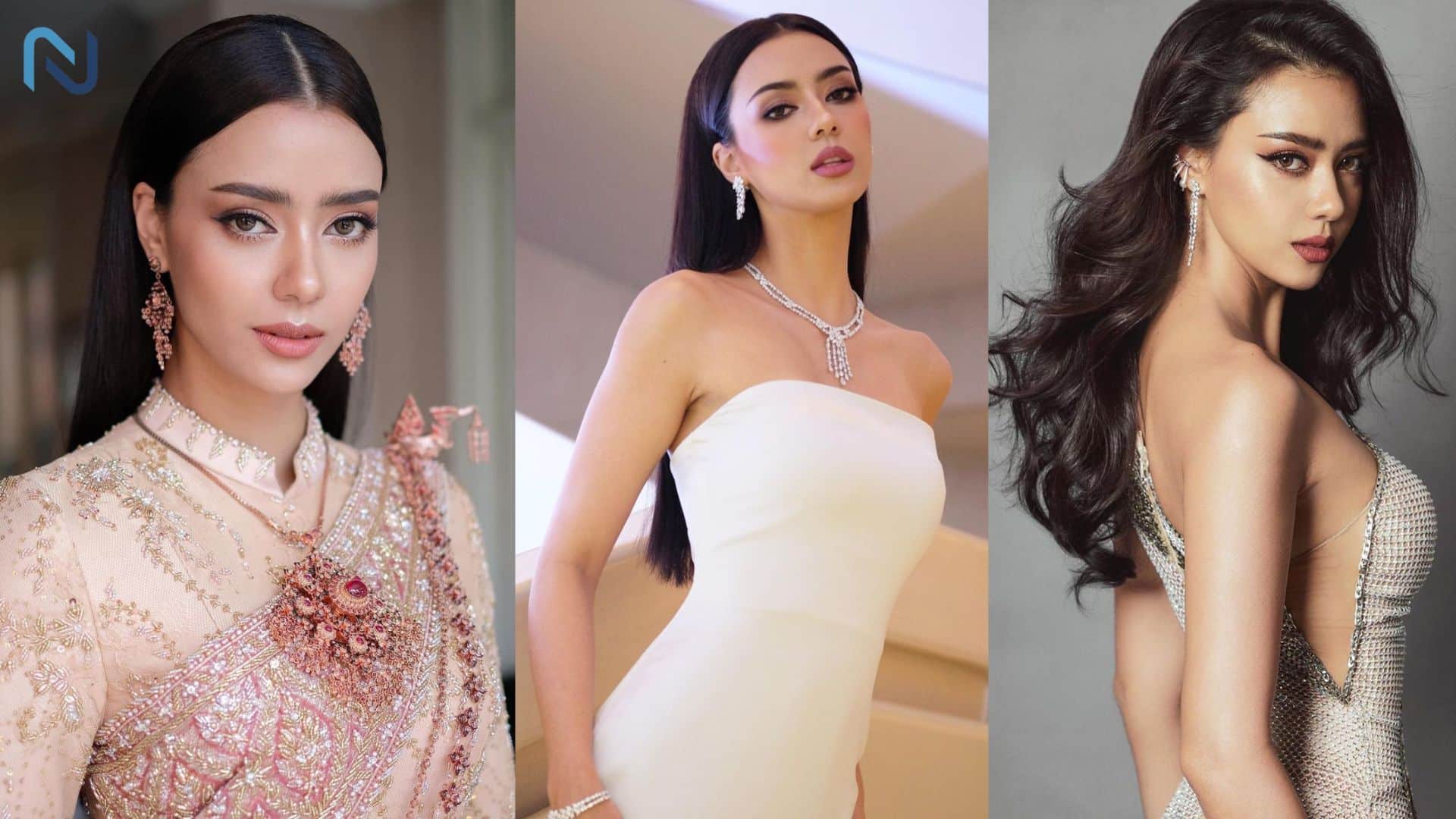 Amanda Obdam is currently trending as one of the Beautiful Thai Women in 2022. This super hot Thai model is of Canadian descent. She is the title-holder of the 2020 pageant Miss Universe Thailand. In 2016, Amanda also won the Miss Tourism Metropolitan International title. Born on the 17th of June 1993, in Phuket, Amanda Obdam is the second person to win Miss Universe Thailand consecutively.
Also Read – Top 10 Most Beautiful and Hottest Women from United Kingdom 2022
2. Davika Hoorne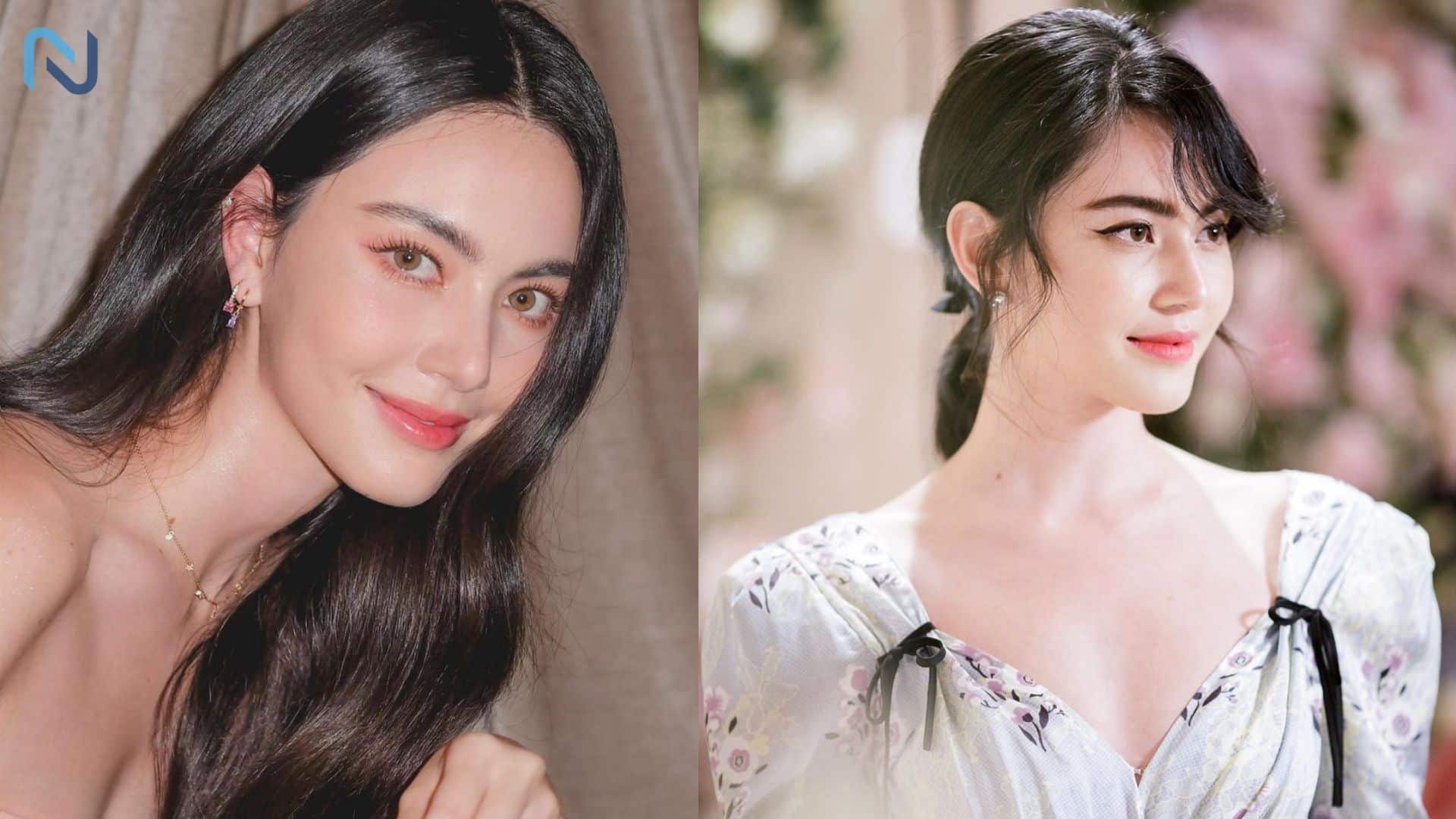 Davika Hoorne is a name we're all aware of. She is one of the most popular celebrities in Thailand. Born on May 16 1992 in Bangkok, Davika is a successful Thai actress. Her name comes among the highest-paid celebrities in Thailand. She is widely popular in Thailand as well as other Southeast Asian countries. Davika is the spokesperson for L'Oreal Paris. She has also appeared on the cover pages of several reputed magazines. Some of her most notable works include Suddenly Twenty and Heart Attach.
3. Praya Lundberg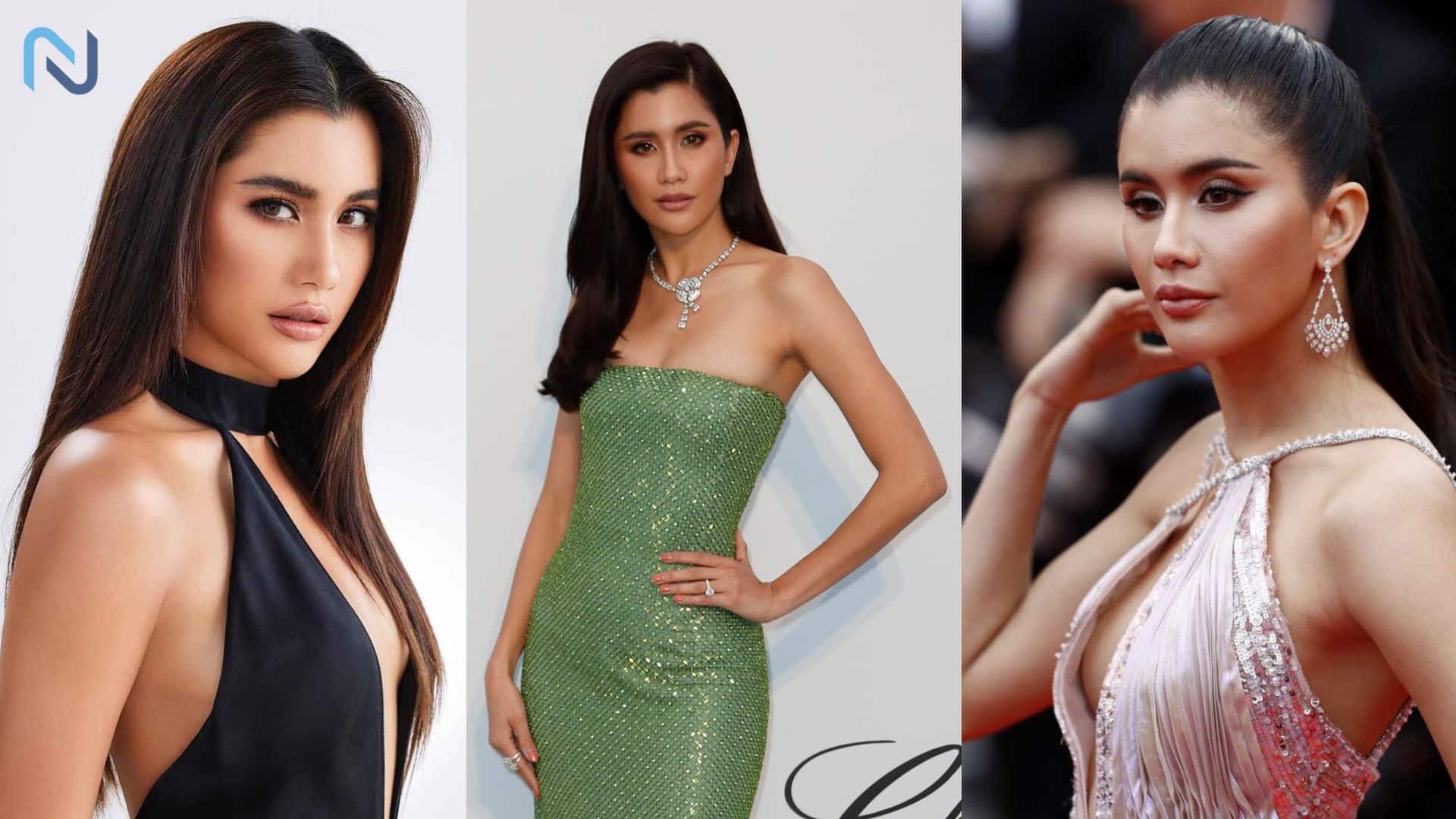 Born in Bangkok, Nataya Lundberg (popularly known as Praya Lundberg), is a Thai actress and model. This 33-year-old lady is the Goodwill Ambassador of the United Nations High Commissioner for Refugees and the first Goodwill Ambassador from Southeast Asia. This talented and beautiful Thai actress started her acting career with Rak Dai Mai Tar Hua Jai Mai Pean, a Thai TV series. Some of her most noted works include Nang Sao Som Lon and Stranger Girl in a Strange land. Praya got her first break in the film industry with the 2006 comedy Maa Kap Phra.
Also Read – Top 10 Hottest and Most Beautiful American Actress in 2022
4. Chalita Suansane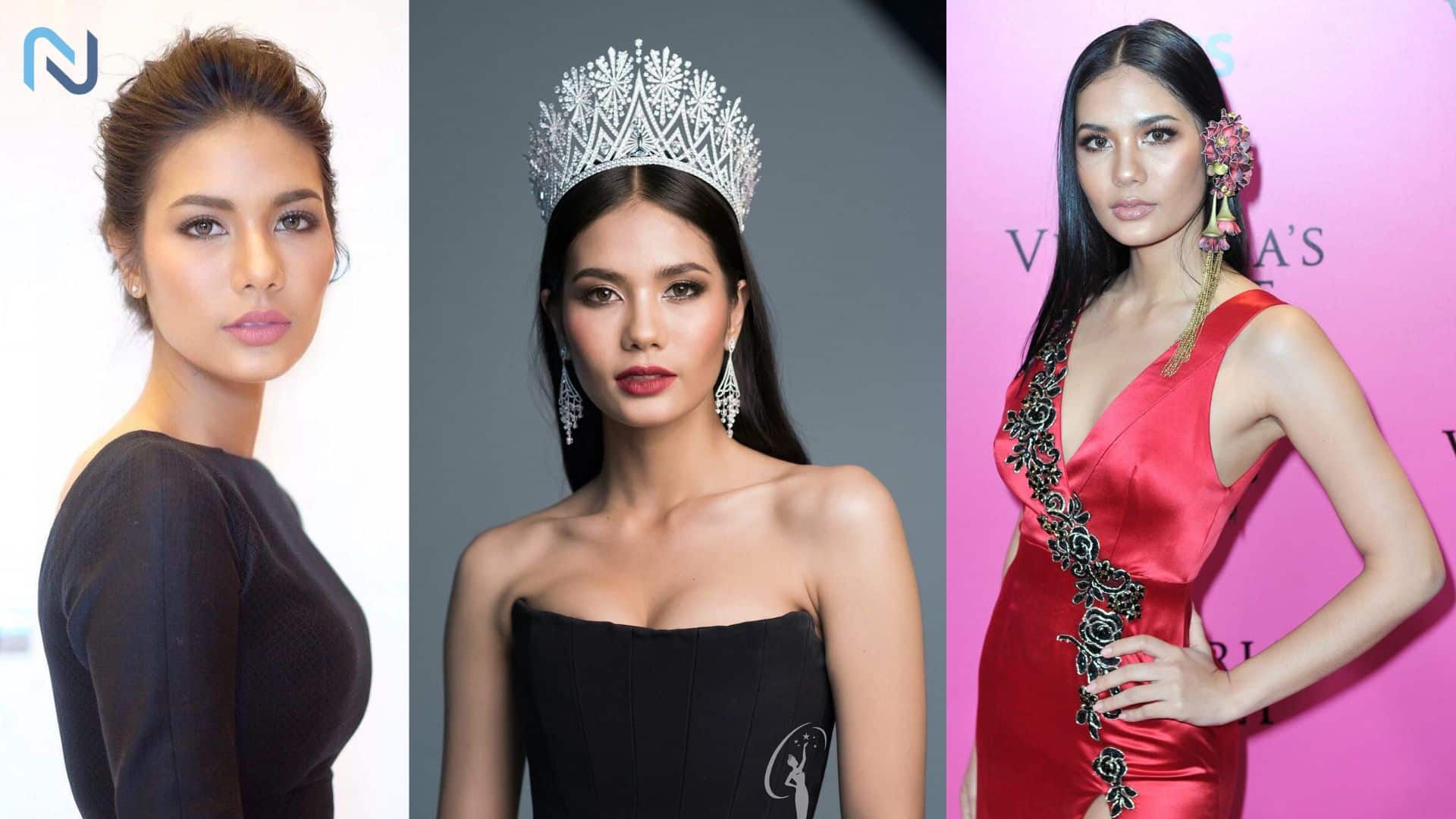 Born in the year 1994 in Nonthaburi, Thailand, Chalita Suansane is a young beautiful Thai woman. In 2016, Chalita won the title of Miss Universe Thailand. She has made her way into both the fashion and film industries in Thailand. She is extremely popular and has a massive fan base. Some of Chalita's greatest works include Pah Rak Chang, Sarb Kraseu, Tawan Tok Din, Preng Lap Lae, and The Secret.
5. Kanya Rattanapetch
Kanya Rattanapetch is a very talented actress and one of the most famous celebrities in Thailand. She was born on November 2, 1989. Rattanapetch began her acting career with a horror movie when she was just 13 years old. Kanya played the character of Ying in a 2007 romance-drama mystery Rak Haeng Siam which brought her massive success and popularity. Naak Soo Maha Gaan, Pain in Love, Sapai Glai Peun Tiang, and Sick Nurses are examples of some of Kanya's greatest work.
Also Read – Top 10 Most Popular Hottest Russian Models 2022
6. Pitchanart Sakhakorn
Pitchanart Sakhakorn is a veteran actress from Bangkok, Thailand. Sakhakorn has a bachelor's degree from the Assumption University of Thailand. She is a great actress with a huge number of appearances in several music videos, TV sitcoms, TV dramas, and Thai cinema. Some of Pitchanart's most notable works include Pattaya Maniac, Black Nights, Buppah Rahtree Phase 2: Rahtree Returns, and The Victim.
7. Khemanit Jamikorn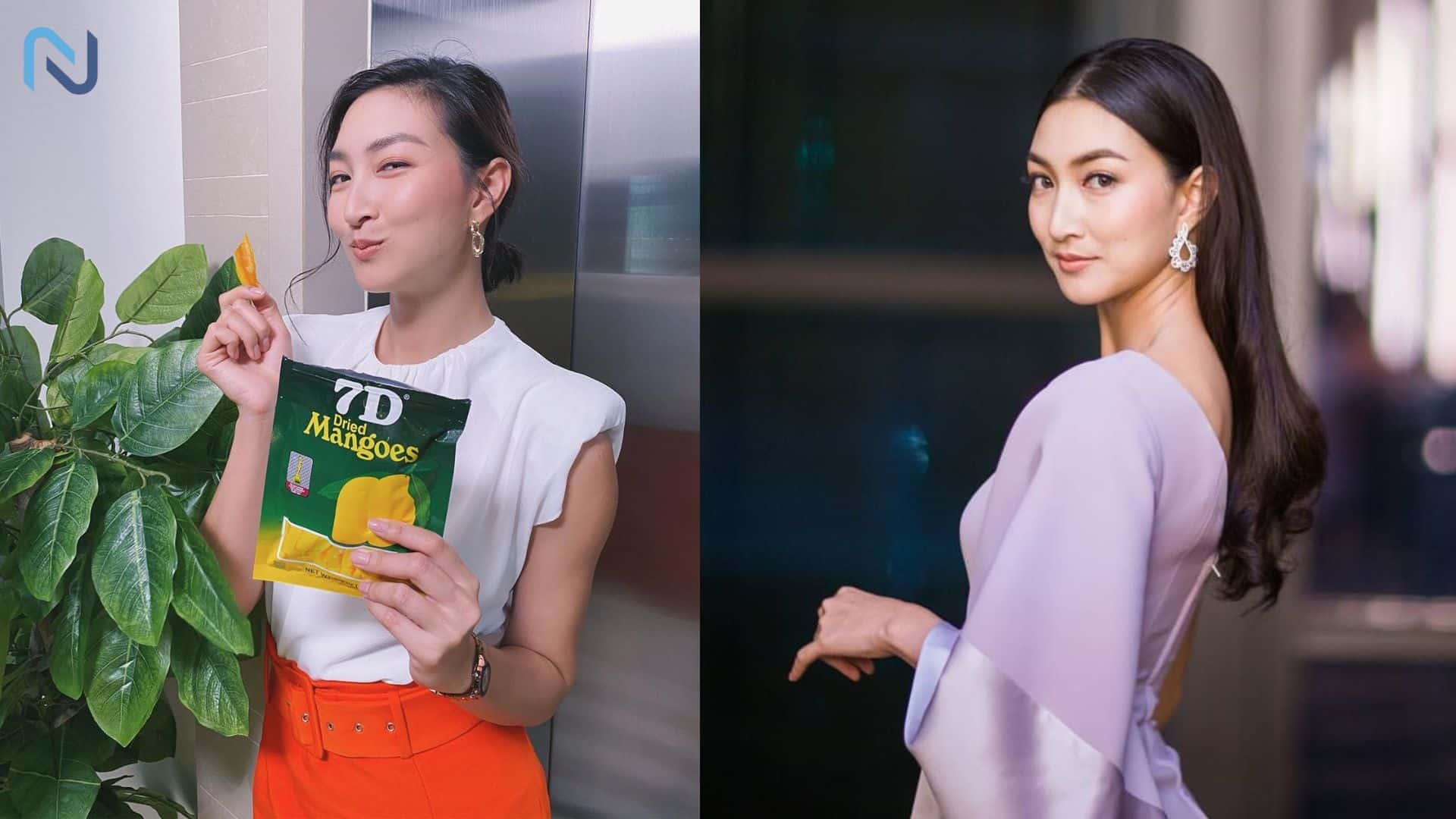 Born on the 27th of May 1988, Khemanit Jamikorn is one of the most beautiful women in Thailand. She is an extremely popular face whom her fans know by the nickname Pancake. Khemanit is a great actress, singer, and model from Thailand. In 2004, she won the title of the Thai Supermodel Contest and later won Model of the World 2004 in China.
Also Read – Top 10 Most Beautiful & Hottest Australian Women in 2022
8. Mookda Narinrak
It would be unfair if we talk about the Hottest Thai Women in 2022, and did not include Mookda Narinrak. Mookda is popularly known as Mook among her fans. She is a dancer, actress, and model who originally hails from the Ranong Province of Thailand. Mookda went to the University of the Thai Chamber of Commerce where she majored in Communication Arts. She has appeared in a plethora of television series, movies, and music videos such as Kamin Gub Poon, Panthakan Ruk, Koei Baan Rai Sapai Hi-So, Petra Narumit, My Boss is a Serial Killer, and Kae Kon Tee Aep Rup. Mookda won the title of Mis Teen Thailand in 2011.
9. Paweensuda Drouin
Paweensuda Drouin is the top beauty queen of Thailand in 2022. She is the winner of the 2019 Miss Universe Thailand, the second runner-up for the 2017 Miss Universe Thailand, and the first runner-up for the 2013 Miss Thailand beauty pageant. She participated in the 2017 Miss Thailand Earth and made her way into the top 8. Born on October 13, 1993, Paweensuda is not only one of the most beautiful models in Thailand, but also a DJ by profession.
Also Read – Top 10 Hottest & Sexiest Mexican Women in the World
10. Farung Yuthithum
Farung Yuthithum, whom her fans know as Kwang, is an actress, model, and beauty pageant winner from Pathum Thani, Thailand. Born on the 6th of April, 1987, Farung is considered to be one of the sexiest Women in Thailand. She participated in the 2007 Miss Universe pageant where she made her way into the top 15. Farung Yuthithum began her modelling career at a young age, and her passion coupled with immense hard work brought her to where she stands now. She was a first-year student of the Rajamangala University of Technology Thanyabury when she won her very first major beauty pageant title of Miss U-League 2006. She has worked in two TV series such as Sao 5 and Sao 5 Ton Tabtim Sayarm.