Search no further for the most popular Albanian Women. Here you will find a compilation of the top 10 hottest female celebs in Albania.
Albania is a stunning country in Southeastern Europe that is home to majestic mountains, ancient castles, gorgeous beaches, and attractive Ottoman architecture. When it comes to Albanian women they are unique. They are beautiful, loyal, and intriguing — more than words can describe. Their beauty is something that's purely natural yet captivating. We have compiled some of the hottest Albanian celebrities below for you to check out. Tell us your favorite in the comment section below.
Top 10 Most Beautiful Women in Albania
10. Enca Haxhia
On the 19th of October, 1995, Ruensa Haxhiaj was born in Tirana, Albania. She is a renowned singer and actress.
Enca first stepped onto the music scene with The Best Of and Kjo Verë in 2012. But she drew worldwide attention two years later when her song A po t'pëlqen received more than 100K views on YouTube within 24 hours. Since then, she's become an integral part of Albanian Music competitions such as Top Fest and Zhurma Show Awards.
9. Cindy Marina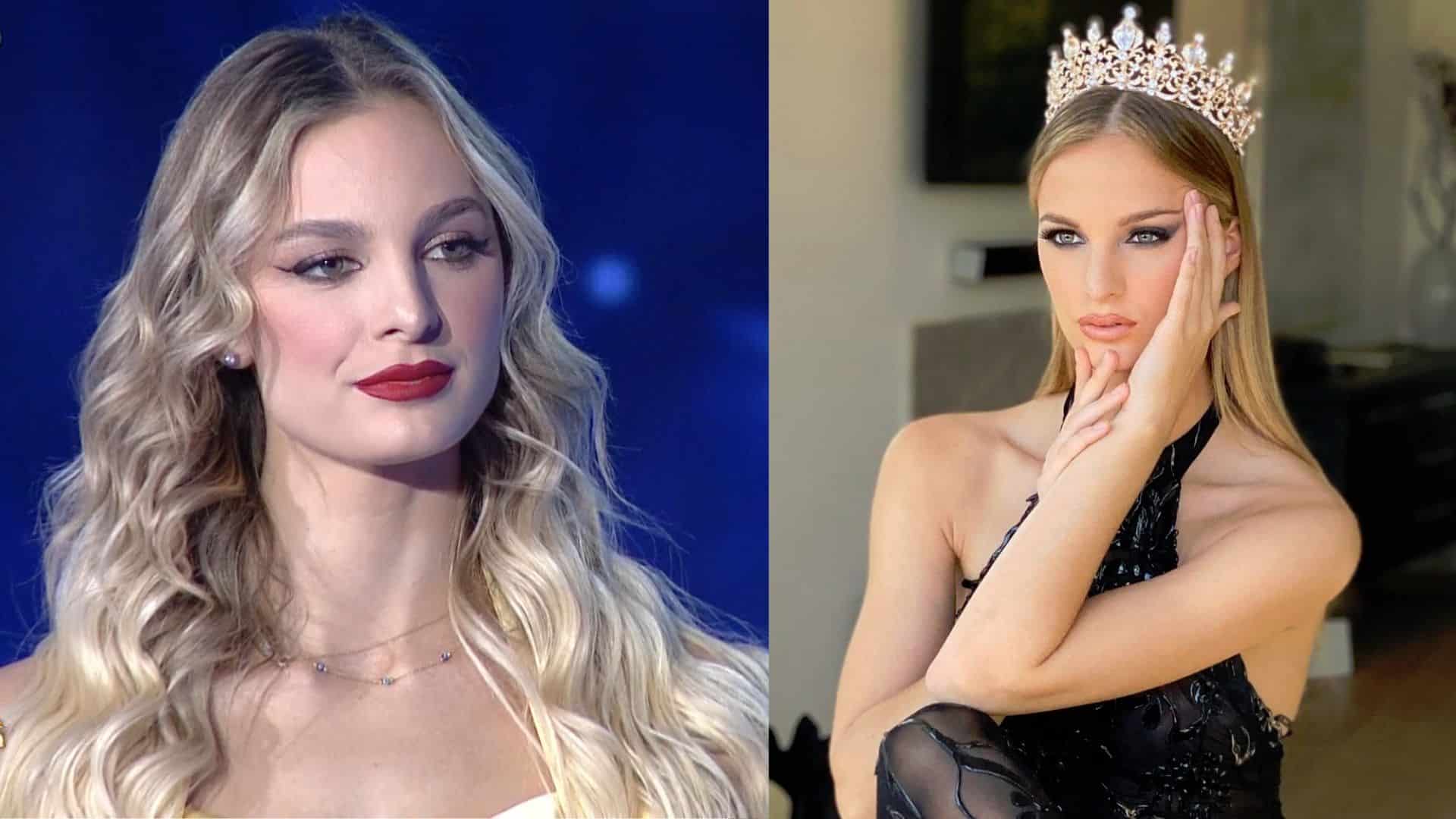 Cindy Marina, an Albanian beauty with many talents, is an inspiring figure. She was born in Chicago on July 18th, 1998 to athletic parents from Albania. Cindy moved to California at seven years old. From being crowned Miss Universe Albania 2019 to studying at Great Oak High School (2016) before graduating from the University of Southern California in 2020, she's made huge strides. She was the youngest player ever inducted into the Women's European Volleyball League in 2018. She was only 17 years old back then.
Also Read – Top 10 Hottest Female Rappers in the World
8. Angela Martini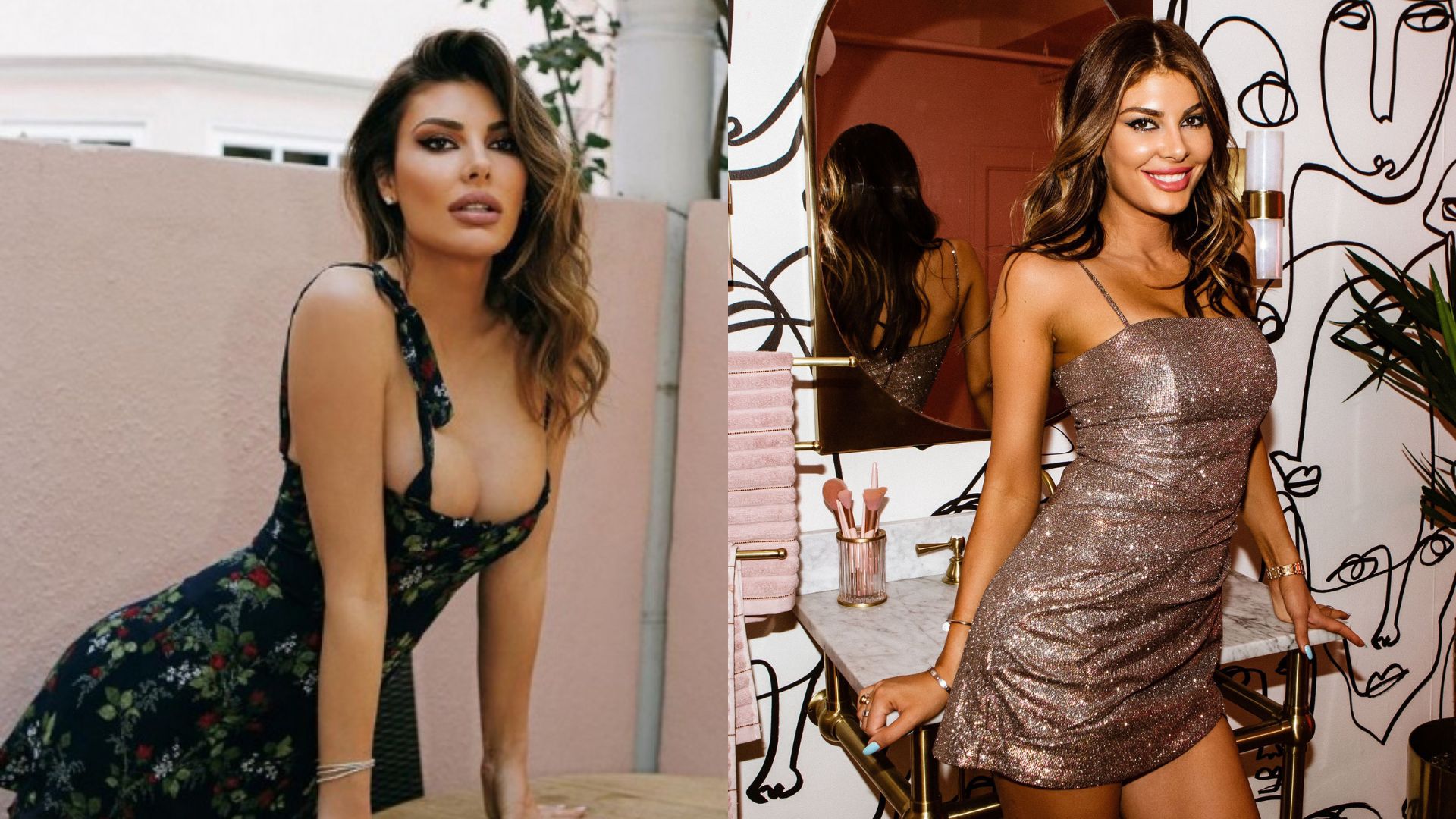 Martina is an accomplished model, certified life coach, producer, and author; not to mention one of the hottest women in Albania. She was born on May 23rd, 1986 in Shkodër. Angela published her first book Love. Hope. Light in 2019 after a lifetime of hard work and dedication to her craft.
At the young age of 18, this Albanian goddess launched her modeling career. Yet it wasn't until she relocated to Miami at 21 that people began noticing her beauty and talent. Since then, she has been featured in many prominent fashion magazines such as NEXT Model Management, Elite Model Management, GQ, Maxim, and Esquire.
7. Luana Vjollca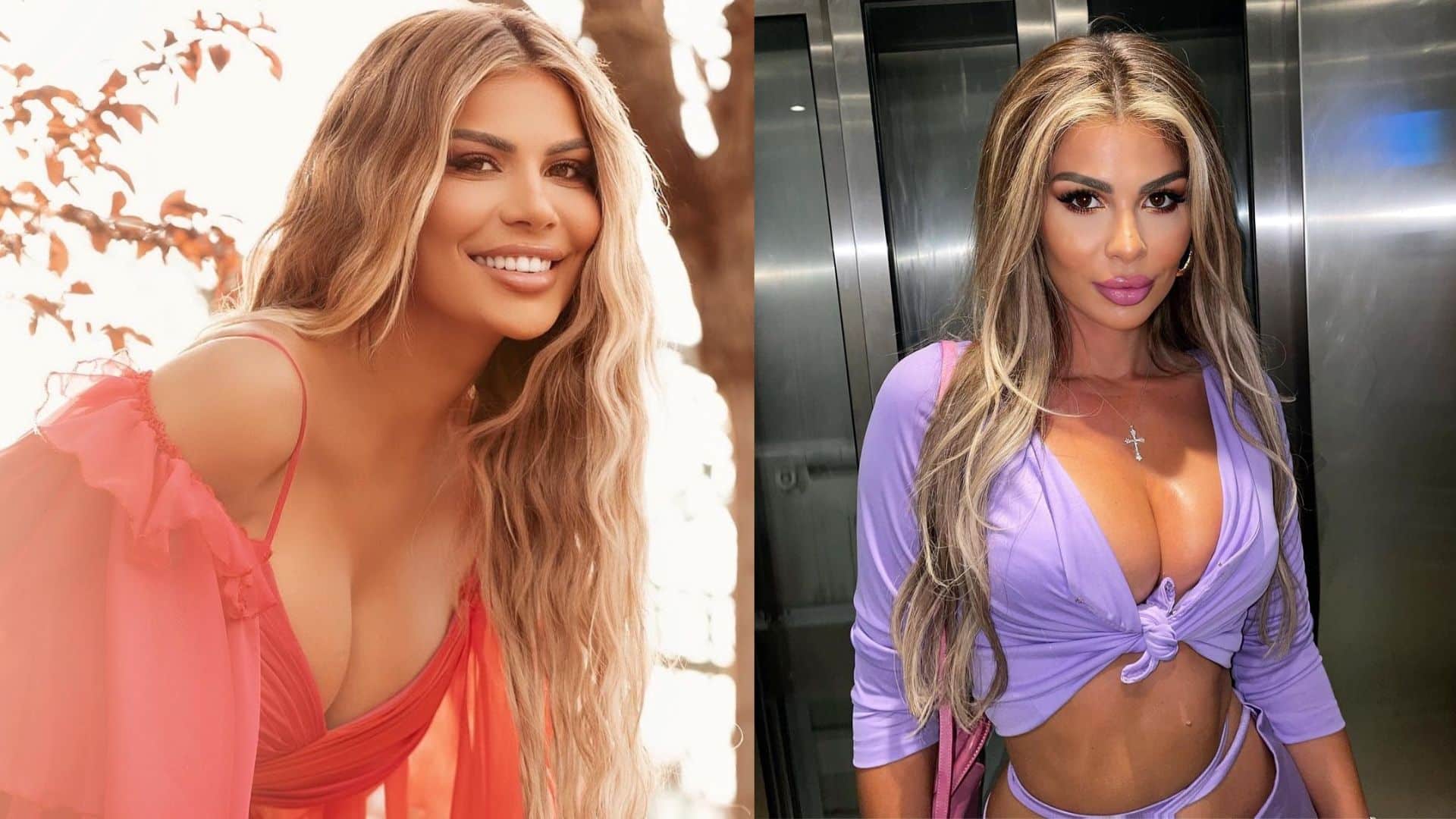 Luana made her debut as an entertainer in 2007 and continues to host and produce today. She has over 2.1 million Instagram followers as of March 2023. Her dream since childhood was to have others sway to the sound of her music. She has made her dream come true. From a Roman Catholic family, Luana still maintains strong ties with her upbringing even as she continues achieving stellar success in life.
6. Bebe Rexha
Rexha is an absolute stunner and one of the sexiest Albanian Women. She was born on August 30th, 1989. Her fantastic voice has won hearts across the globe. Her enthusiasm for music started when she was a child. When she was young, she learned to play both piano and guitar. When she entered her teenage years, Rexha enrolled in Manhattan songwriting classes after being presented with The Best Teen Songwriter Award by NARAS. In 2015 Bebe released I Don't Wanna Grow Up — her debut extended-play album.
In 2013, she sang for Warner Records. Writing the song, The Monster for Eminem single, received her credits besides Grammy Award. She holds credit for writing songs recorded by Nick Jonas, Selena Gomez, and others. In 2017, she released 02 extended plays, All Your Fault 1 and 2. 
Also Read – Top 10 Most Beautiful and Hottest Women from United Kingdom 2022
5. Oriola Marashi
Oriola Marashi is a highly sought-after Albanian singer, influencer, and model. This hot Albanian woman was born in March 1986. With her perfect physique, she has been fortunate enough to collaborate with renowned labels such as Dolce & Gabbana, Givenchy, and Vogue.
Marashi captivates her admirers on social media by sharing her stunning photos. She has dazzled crowds with modeling performances in Paris, Venice, Dubai, and Marrakech to name a few places. Other than walking in fashion shows she featured in Mama alongside William Singe who is an Australian singer.
4. Dua Lipa
On 22 August 1995, the talented Dua Lipa was born in London to two Albanian natives. She is a gifted singer-songwriter and actress who also works as a model.
She has achieved remarkable success throughout her career. Dua Lipa won 6 Brit Awards, 3 Grammy Awards, 2 MTV Europe Music Awards, and even two Guinness World Records. Her iconic disco-pop sound is celebrated by millions across the globe. She boasts an astonishing 87.7 million Instagram followers as of March 2023.
3. Agnesa Vuthaj
One of the most successful Albanian Women, Agnesa Vuthaj was crowned Miss Peja of 2003. She has been featured in several television magazines. She is the founder and businesswoman behind her own fashion brand as well as an association carrying her name. Agnesa was selected as Thailand's Goodwill Ambassador and honorary Chinese citizen. Agnesa also gives back to society through philanthropy and support for Pristina Rotary Club.
Also Read – Top Hottest News Anchors in the World [2023]
2. Deta Kokomani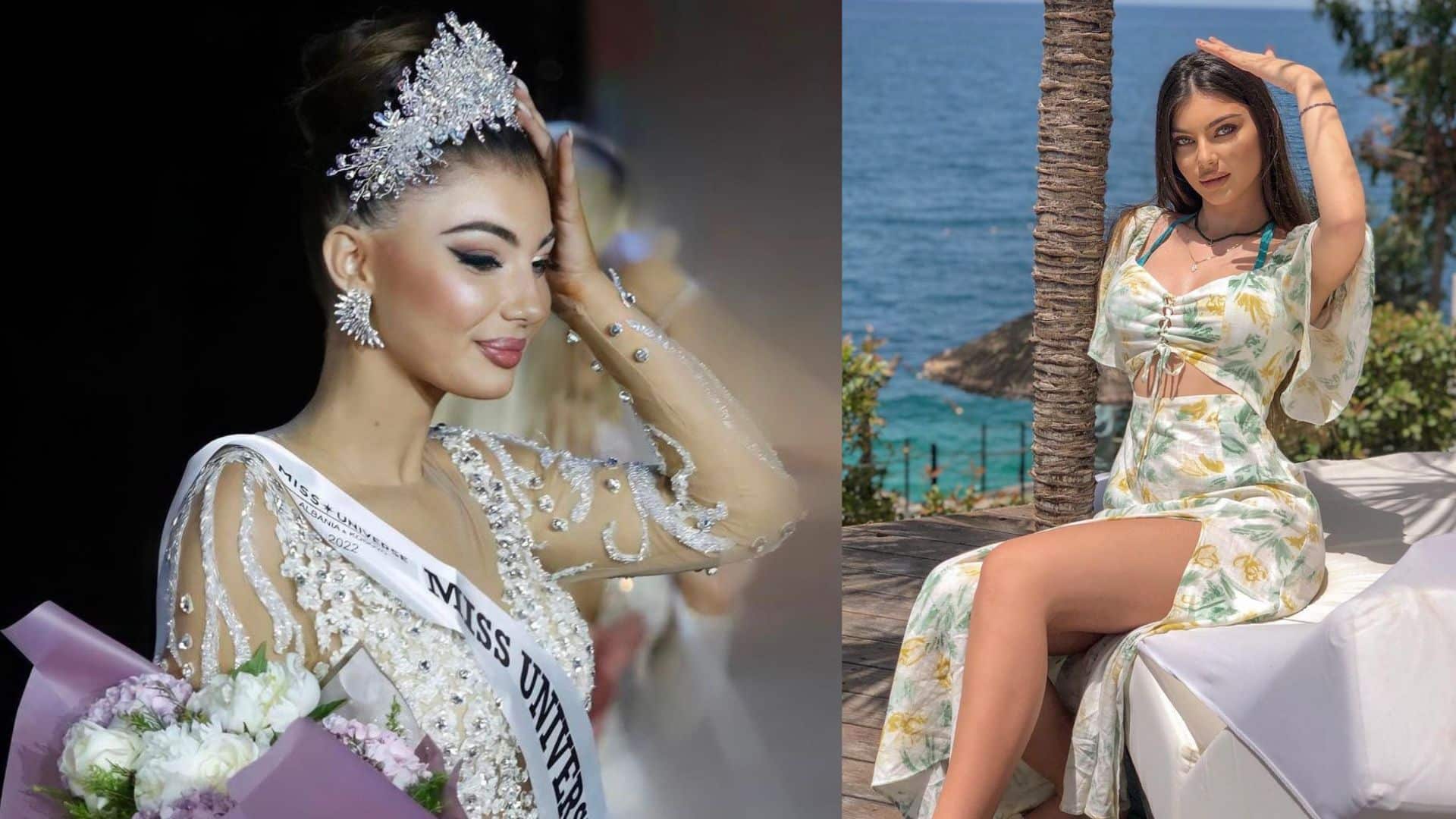 On October 1st, 2000 in Durres, Albania, a gorgeous Albanian woman was born. Seven years later she began studying piano in her hometown and eventually graduated from High School at Albanian College Durres. She is currently working towards her Bachelor's degree in Pharmacy which is set to be completed by 2023. Deta is one of the most talented Albanian Women. She won Miss Universe Albania 2022.
1. Eva Murati
Currently, Eva Murati steals the spotlight as the beauty queen of Albania. She was born on 25 May 1995 in Elbasan. Eva participated in various competitions during her school years, even winning 8th place nationally for Mathematics and GK Olympiad. She won a modeling audition while still in high school. She became the face of B52 Energy Drink and other commercials in 2012. Furthermore, Eva Murati earned Best Video at Albanian Videoclip Festival with Aurela Gace MV "You Can Call Me John". She garnered additional recognitions from Antilope Kangur Tv Show VIP Zone and countless others.