In 2023, male celebrities continue to lead the way in men's hairstyles. From carefully styled quiffs to chaotic curls, they experiment with their hair at every event. Here are 10 of the most popular celebrity hairstyles for men that you can rock this year.
With much variety in men's fashion, these hairstyles range from classic to unorthodox. So, whether you prefer a neat and polished look or a more daring style, take inspiration from these cool celebrity hairstyles for men and make a statement with your own hair.
Top 10 Popular Celebrity Hairstyles for Men 
10. The Buzz Hairstyle
The buzz cut is a low-maintenance, clean, and short haircut, similar to the military cut. It is a highly trendy hairstyle for men in 2023, especially if you have curly hair and your color is a bit dark or white. You can rock this hairstyle with suits like Paul Walker, Will Smith, Zayn Malik, Ryan Reynolds, and many others. You can also wear a cool t-shirt and a pair of ripped jeans for a more casual look. The best thing about this hairstyle is that it looks simple and sober. Another version of this haircut is a slightly longer buzz cut which is a little longer than the military stubble.
9. Medium Messy Hairstyle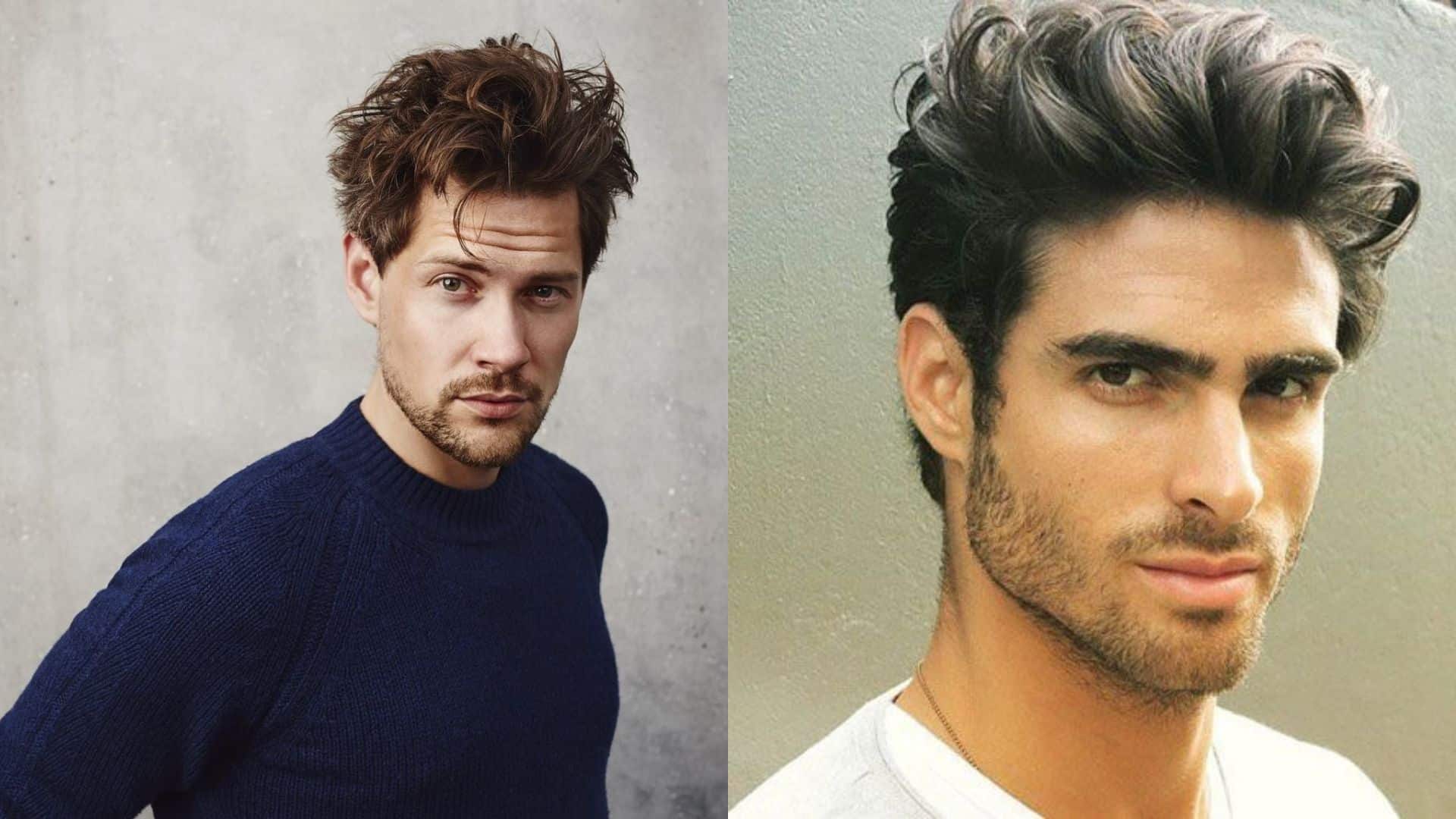 This is an all-time favorite celebrity hairstyle that girls go crazy about. To get this hairstyle, you need to grow your hair a bit more. This style imparts a wild yet trendy look. Hollywood celebrities like Johnny Depp, Chris Hemsworth, Ashton Kutcher, Robert Pattinson, and many others have sported this hairstyle. You can wear it with a suit for a classy look or with a checked shirt for a more casual look. If you are tall, it will give you a celebrity look. Let your hair grow to medium-size and then trim and style it. It goes well with any outfit and looks good with all kinds of hair, whether curly, wavy, or straight.
Also Read – Top 10 Most Handsome K-pop Idols in 2022: Who are They?
8. Angular Fringe Hairstyle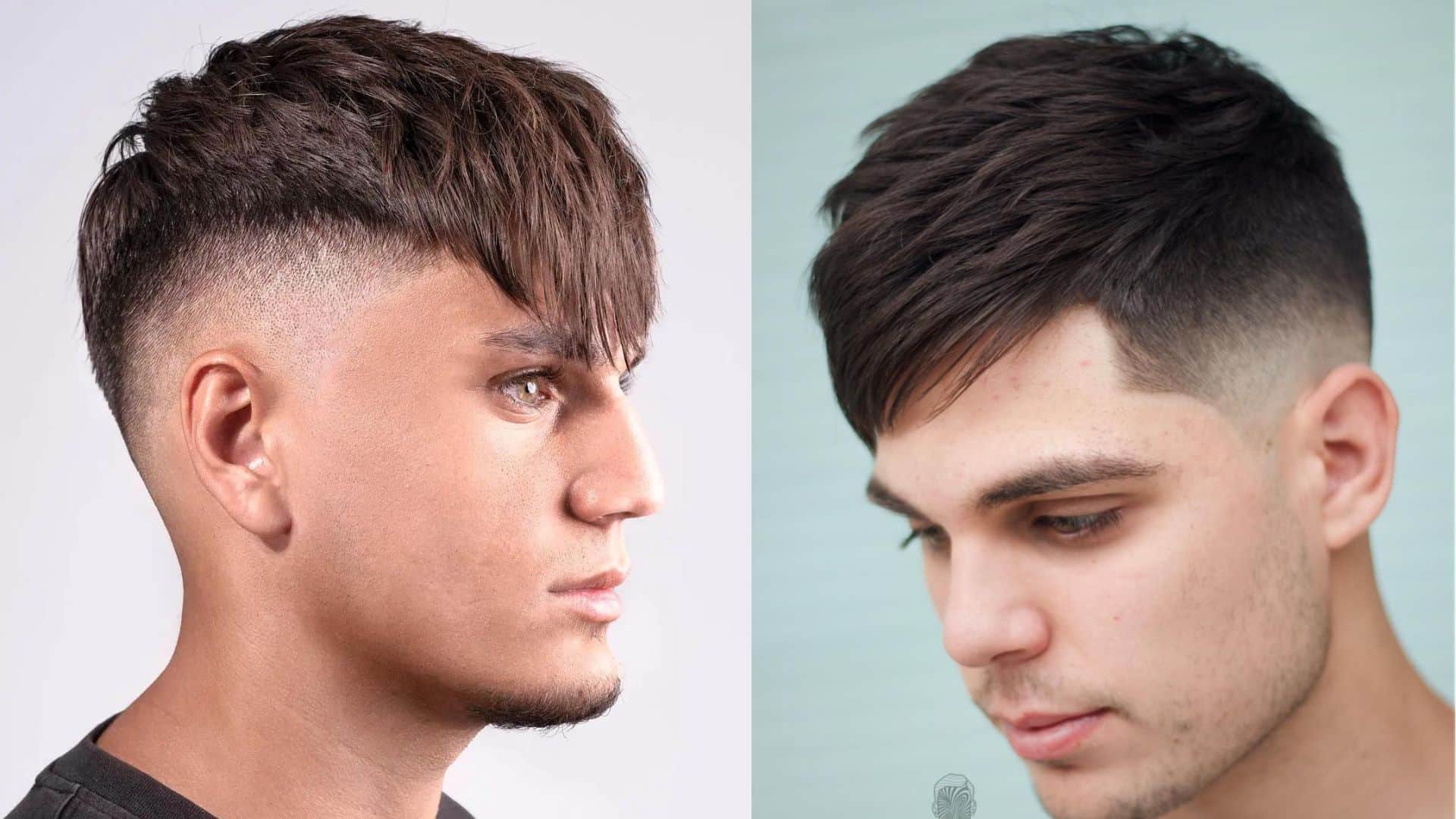 This is one of the most popular hairstyles for men in 2023. It is especially popular among young celebs. If styled well, it will give you a messy and bold look. Justin Bieber and Zac Efron have been seen sporting this trendy and bold hairstyle. If you are a young boy, this celebrity hairstyle will surely fit you. Don't forget to go casual with a hoodie and an oversized tee with this hairstyle to bring out the messy you. With tapered sides, along with a top layer and an angular cut, the angular fringe suits men with round faces.
7. David Beckham Hairstyle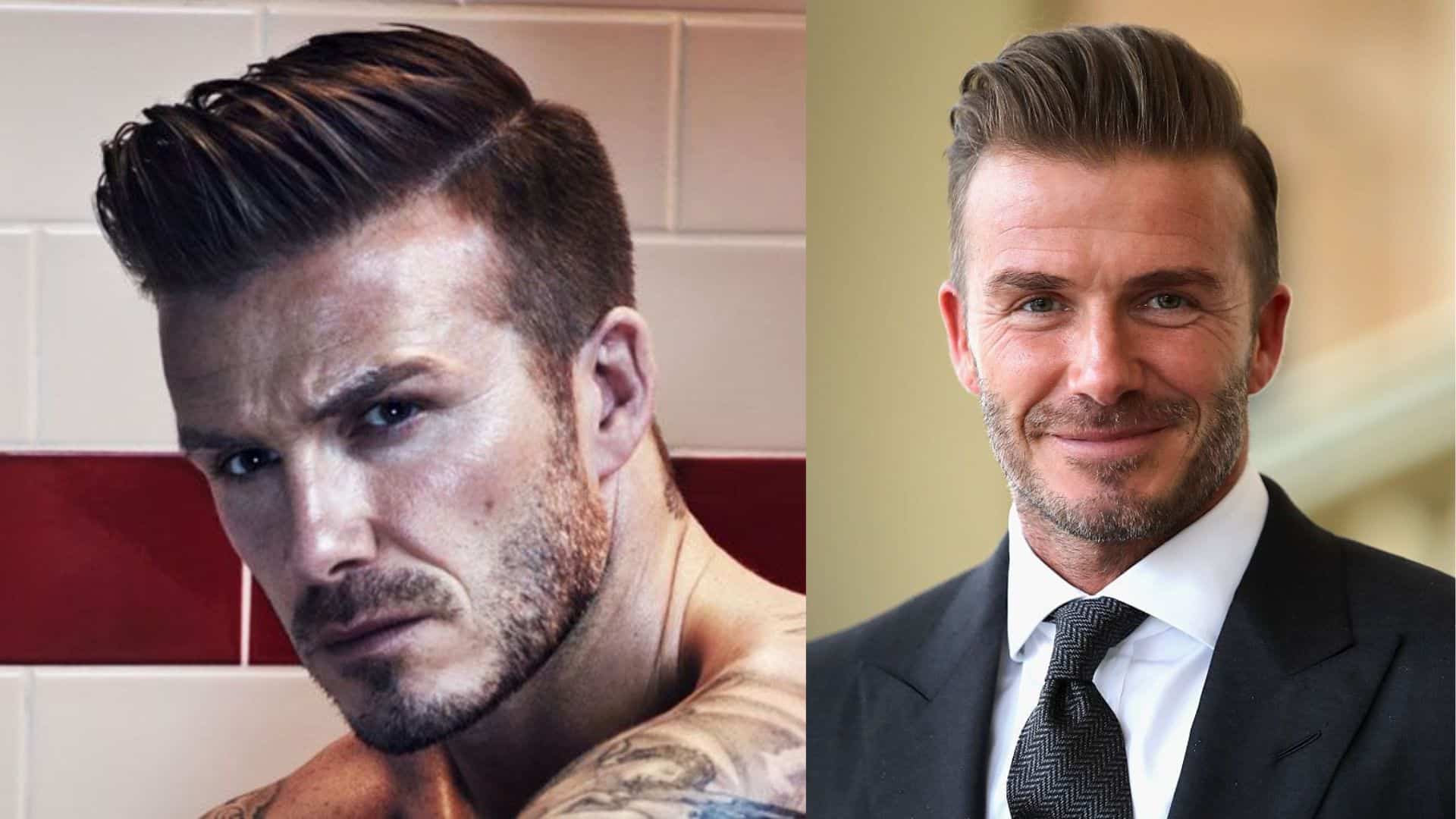 One of the most handsome men in the world of all time, David Beckham, sports one of the classiest hairstyles of all. The tousled sleek hairstyle is classy and imparts a sharp look with a tuxedo. The hair is cut long, which is laid flat against the head with the sides combed down. Put hair gel to set down your hair if they are spiky. As already mentioned, this style is sported by David Beckham and is known by his name among all.
6. Side Parted Pompadour Hairstyle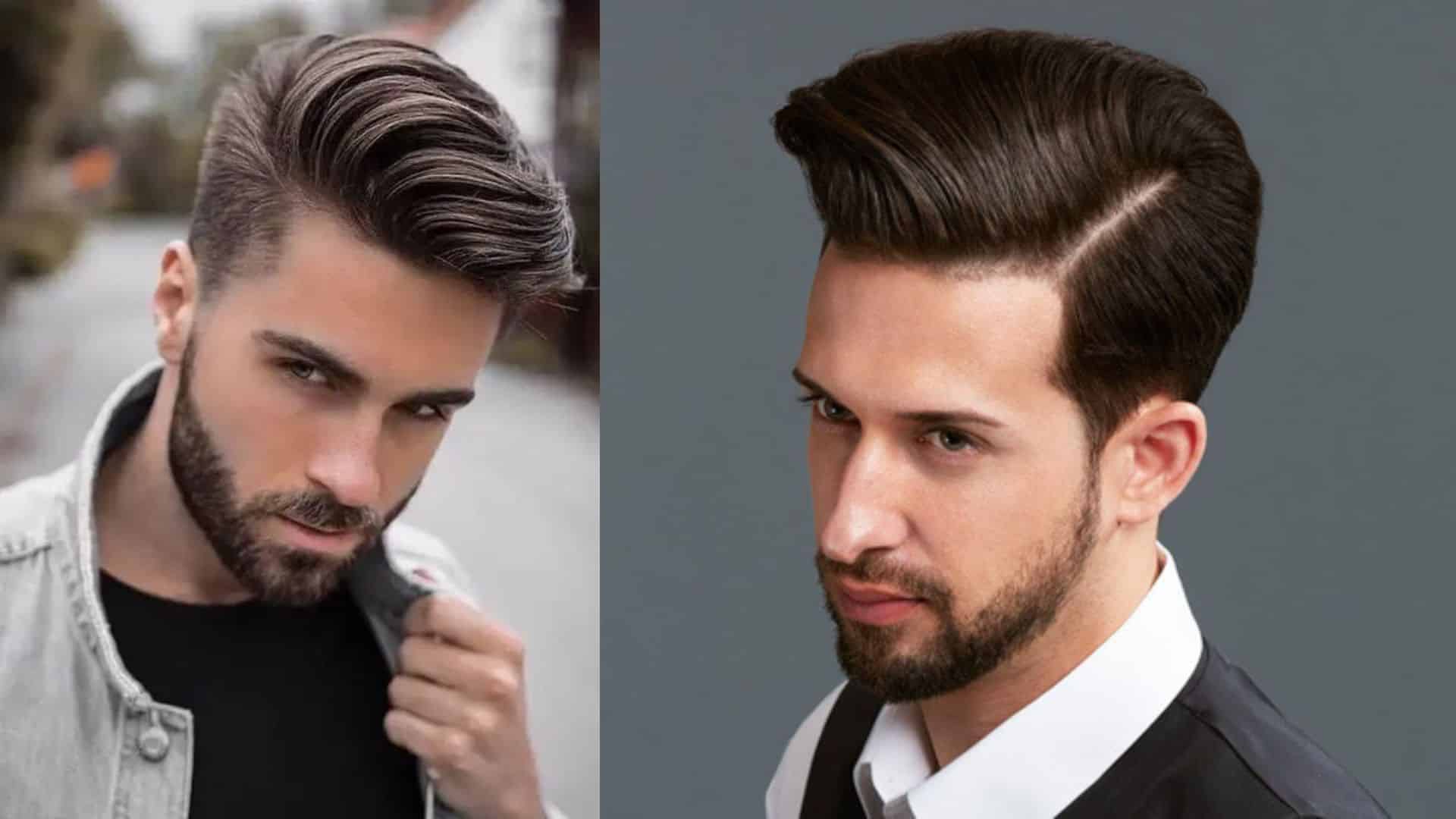 This is another of the most popular celebrity hairstyles for men in 2023 that looks classy and incredibly bold. There are different sorts of Pompadour men's hairstyles, but the side-parted Pompadour hairstyle is evergreen. Going back to the nineties, this stylish haircut was commonly seen among movie stars. Now, it has made a comeback, but with slight changes. This retro yet bold hairstyle is often worn by Justin Bieber, Liam Hemsworth, David Beckham, Justin Timberlake, and many others. This style goes well with a suit paired up with a classy bow tie. Pompadour can be styled with hair of various lengths. The sides are trimmed to military short hair length, while the mid-section of the head is full of thick long hair that can be side parted.
Also Read – 15 Amazingly Handsome Men Who Stole Our Hearts
5. Slicked-Back Celebrity Hairstyle 
This style has been popular among Hollywood celebrities for a while now, with stars like Leonardo DiCaprio, Bradley Cooper, Brad Pitt, and Charlie Hunnam owning this look. It is a slightly improvised version of the undercut style and can give you a hipster look. To achieve this hairstyle, you can trim and shave the sides and keep the midsection long, slicking it back. It goes well with a neat French-cut beard and a black leather jacket.
4. Slicked-Back Faux Hawk Hairstyle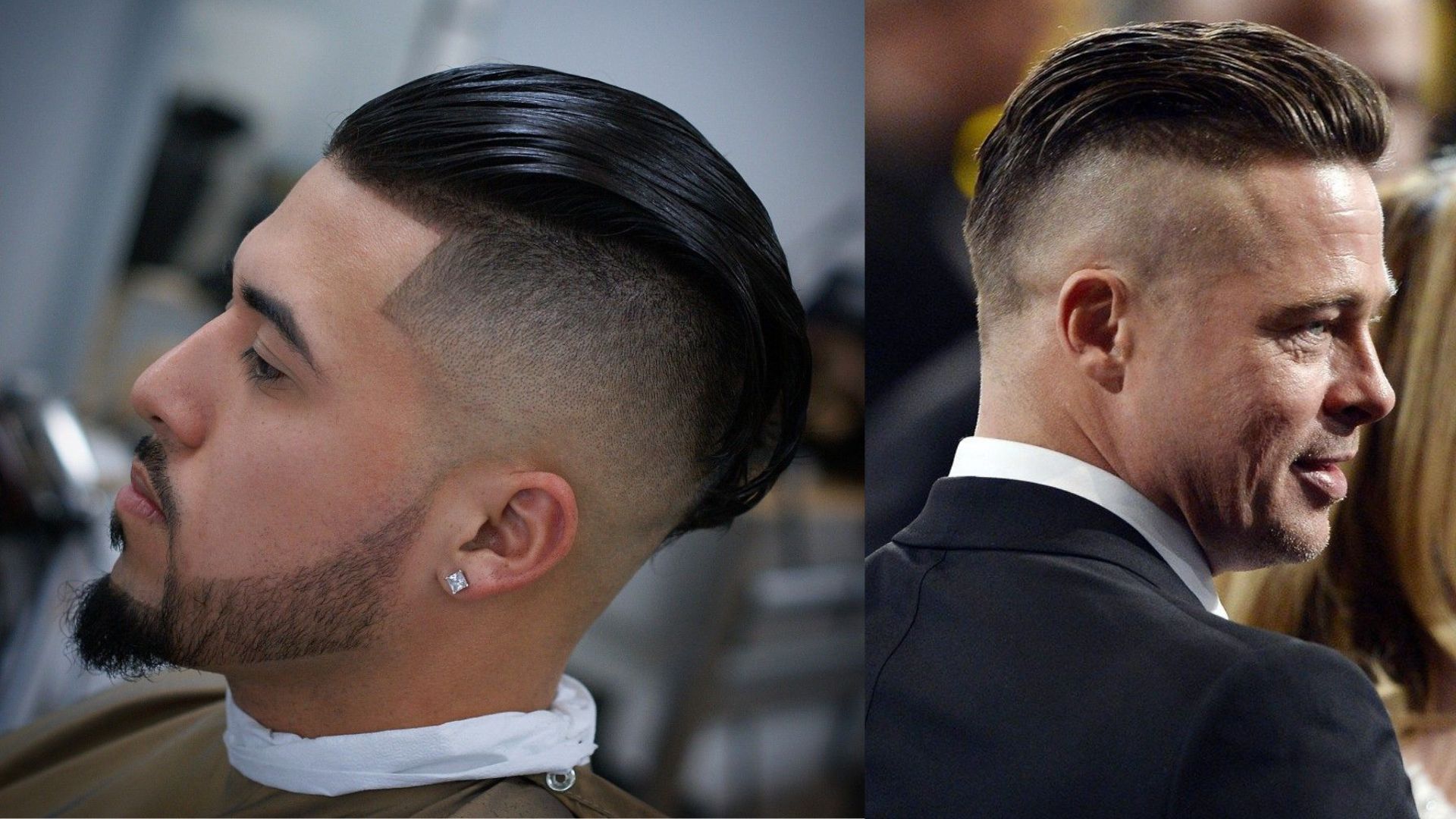 This style is popular among soccer players and has been seen on David Beckham and Brad Pitt. It looks great when styled with a big and rough beard. The side hairs are cut closely, leaving a big chunk of hair in the middle section of the head. You can go for a V-shape at the back along the centerline.
3. The Man Bun Haircut
This style is perfect for those who like long hair. Jason Momoa, Leonardo DiCaprio, and Bradley Cooper have all been spotted with this trendy hairstyle. It goes well with a black tie suit and a good beard. To achieve this style, slick back your hair and tie a man bun, not too high from the neck.
Also Read – 8 Most Stylish Male Athletes You Will Ever See
2. The Classic Man Hairstyle
This style was mandatory for any man to look trendy in the 1950s and has made a comeback in recent years. Celebrities like Daniel Craig, Leonardo DiCaprio, Chris Hemsworth, David Beckham, and Justin Timberlake have all tried this style at least once. To achieve this look, clean shave your hair and go for a neat pompadour at the top brushed back along with the sides. This style adds elegance and grandeur to your look.
1. Messy yet Tamed Hairstyle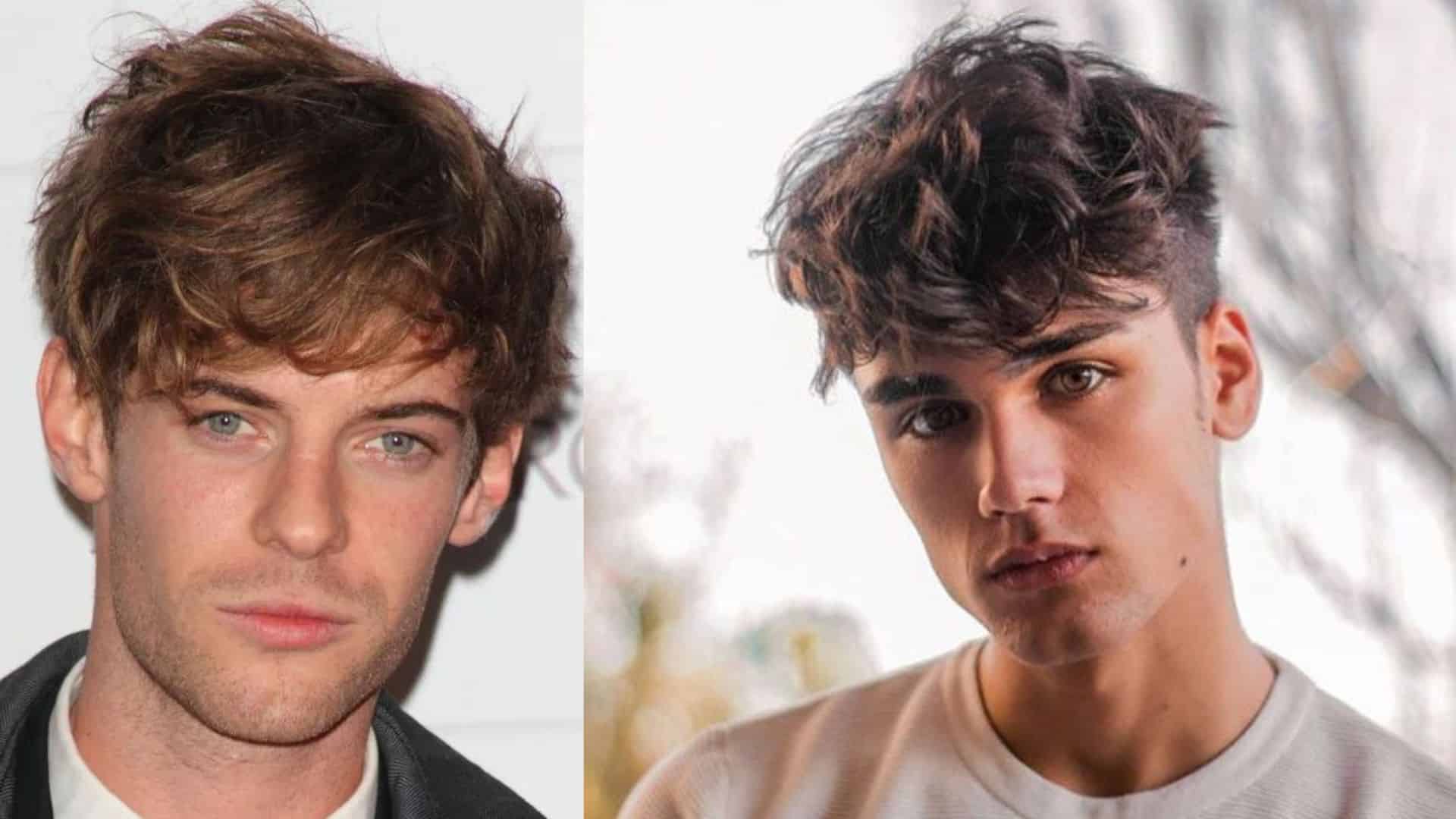 Not all messy hairstyles have to look casual, and this hairstyle proves it. It is one of the best men's celebrity hairstyles of all time. Andrew Garfield has been seen sporting this hairstyle with elegance. To make your messy hair classy, keep it simple and do not overdo it while messing up your mane. Let it have the wake-up look and brush back the sides with your fingers. This style looks great with professional attire.