This article will help you to copy a DVD for eternal uses using a DVD Copy program. Here we've enlisted the top 5 DVD copy programs for 2023, which are diverse in their functions, but all are free to use.
Storing a large number of DVDs in a limited space is challenging. But it is also a fact that DVD collections risk being broken down and unwatchable. So, copying your DVD to save them forever is always wise. But it's possible using DVD Copy Software.
A DVD copier is a software which changes DVD or Blu-Ray videos to another digital format, including ISO format. It also helps to shift audio and video files of DVDs to other forms that you can change or recover in future. A DVD Copier turns DVD videos to play them on media players and desired mobile devices.
This article will also help you to copy a DVD for eternal uses using a DVD Copy program. Here we've enlisted the top 5 DVD copy programs for 2023, which are diverse in their functions, but all are free to use.
Top 5 DVD Copy Software Programs
1. DVDFab DVD Copy

DVDFab DVD Copy Software is an exclusive DVD Copy and Blu-ray software. It comes with a default ripper, converter, and creator. So, what's left behind? It is free to copy the entire DVD and main movie, burn the disk or recover to DVD9.
Besides this, you can also use it to compress any DVD to DVD5, copy adult DVDs, bypass new securities, avoid DADC security, default burning engine, etc. There are different copy modes of cloning or burning, customizing DVD copy, dividing DVD 9 to DVD 5, and combining different DVDs into one. It is the best program for homemade or secured DVDs.
Pros
Copy any DVD disc to a blank disc or ISO file or Folder
There are six different copy modes.
The only tool that supports to remove the latest DVD copy protection.
Support batch coping at GPU-hardware accelerated speed
2. WinX DVD Ripper Platinum
WinX DVD Ripper Platinum is an excellent DVD copying and ripping program with a wide library of over 350 output profiles. So, you can confidently change DVDs to digital files of the required format.
It comes with four different copy modes: burning DVD to ISO image, burning DVD to DVD folder, copying the main title, and full back up to save on HDD, hard drive, NAS, Cloud, USB flash drive, etc.
You can access all these from the DVD backup menu. It will help you to convert DVDs to MP4, AVI, HEVC, MOV, and M2TS to store and playback on PCs, laptops, HDTVs, phones, tablets, etc.
Pros
The software will analyze the region-locked and secured DVD automatically.
It is also best to rip newly launched, classic DVDs, Disney 99-title, damaged DVDs, and TV programs.
It will help you to create ISO from DVD.
Cons
Limited customization features
3. HandBrake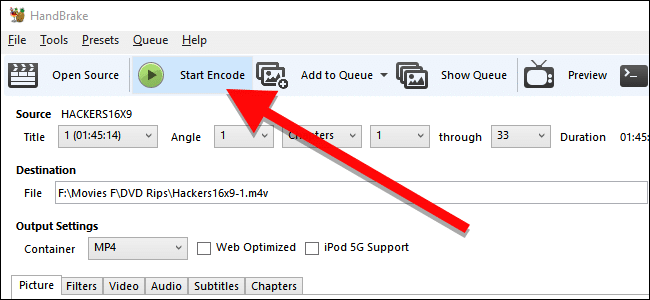 HandBrake is a free and clean interface DVD Copying program. It will help you to change videos and physical media to any desired digital format. You can use it as a DVD copy in MP4, MKV, or WebM format.
There are multiple presets to help new users adjust the desired parameters, including resolution, bit rate, etc. Users can also set encoding format, bitrate, and frame rate, modify or apply an audio track, subtitles, etc.
Pros
The software works on all platforms.
It is free as well as easy to operate.
Cons
You cannot use it on the secured DVDs.
4. MakeMKV
MakeMKV will help you to make MKV copies from the DVDs and Blu-rays. It can automatically deal with encoded DVDs. When you upload the DVD, it will show you its content in a structured form. You can separately see the titles, audio tracks, and subtitles.
There will be a full descriptive note of codec, language, file size, etc. So, you can select the desired item or the whole content and copy it accordingly. The software will deliver copying output within 15 minutes.
Pros
The program will give a copy of the same original quality.
You can easily tackle copy-protected DVDs.
Cons
It does not compress files, so you have to bear the larger output file size.
5. Freemake DVD Copy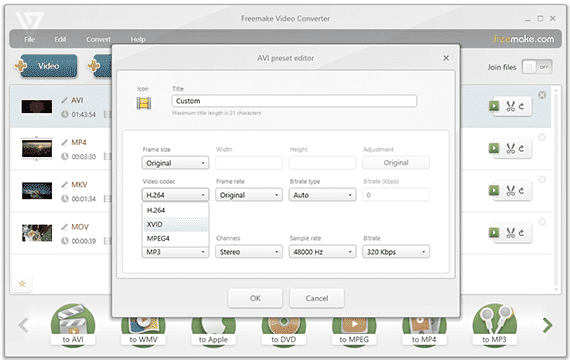 Freemake DVD Copy will allow users to copy your DVD to another blank DVD. However, you can also make a digital copy to save it for the future on your computer, hard drive, USB, mobile, or other devices.
It will also let you change the DVD menu according to the preferred audio. Users can choose the entire DVD to copy or only the desired sections during copying.
Pros
There are multiple premade presets.
Freemake DVD copies are easy to use.
Cons
It is not best to apply on the protected DVDs.
How to use DVDFab DVD Copy?
Download DVDFab DVD Copy and upload the DVD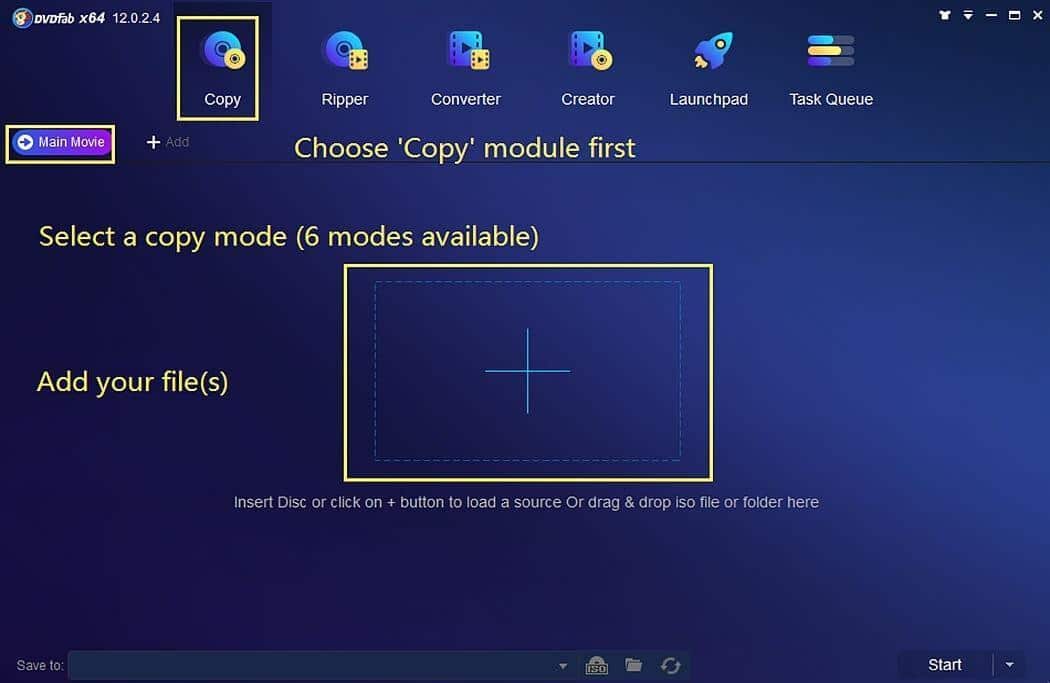 After downloading the program, click DVDFab 12 and select the "Copy" option. Upload the desired DVD or navigate it using the "Add" button. You can use the "Drag & Drop" feature for the ISO file.
Choose the desired Copy mode for the desired customization
Explore the left menu and select the "Copy" mode. Choose the final DVD size, volume label, and other copy options. Choose the final directory.
Click on the "Start" button to initiate the DVD Copying process. You can see the copying process details.
Conclusion
A DVD Copy program can directly extract and update entire data from any music folder, including the album name, artist details, etc. Using it; you can stream DVDs into other digital video formats.
Thus, open any software discussed above and enjoy copying a DVD to a DVD to make a physical back or an online backup of any DVD for a computer, external hard drive, USB flash drive, tablet or smartphone.