Tower of God is coming back for its second season! Crunchyroll announced at their industry panel that production for Tower of God Season 2 was underway and it would be released in the summer of 2023.
While an official release date has not yet been announced, we anticipate that Tower of God Season 2 will premiere in 2023.
As per Crunchyroll, "Season two of the dark fantasy series will follow Bam as he continues his journey through the mysterious tower."
Tower of God Season 2 Update
Part 2 The Return of the Prince, is the title of the second season of Tower of God. It stars Jyu Viole Grace and Ja Wangnan who are its two main characters.
The voice cast for the upcoming outing includes several new faces, as well as some familiar ones. The returning actors are Taichi Ichikawa as Bam, Saori Hayami as Rachel, Kenta Miyake as Rak, Nobuhiko Okamoto as Khun, Kenjirou Tsuda as Lero-Ro, and Rie Suegara as Endorsi.
Tower of God season 2 release date
Right now, Tower of God: Season 2 is in development. However, we don't know when it will be released because Crunchyroll hasn't announced a date yet. Some people are speculating that it could come out as early as summer 2023, but we'll have to wait and see.
The good news is, the anime's Twitter account released a teaser for Season 2 that summed up some of Baam's journey from the first season while also giving new insights into what is to come.
The first season of Tower of God aired 13 episodes, and we predict that Season 2 will follow suit.
Also Read – The Chair Season 2: Netflix Comedy-Drama Cancelled?
Tower of God season 2 Plot
Twenty-Fifth Bam's life has been one big mystery, having spent it locked away underneath a Tower with only his close friend Rachel for company. When Rachel decided to enter the tower, Bam was absolutely crushed. Even so, he managed to find the courage to open the door and follow her inside – even if that meant risking his own safety in doing so. As he painstakingly made his way up through each level of the tower, he met new allies along the way who helped him on his journey upwards.
Ja Wangnan has taken on a lot of debt from failing his exams on the 20th floor of the Tower. Has he given up? In order to answer this question, we must first understand the contrast between Ja and everyone else still taking these exams. The difference is that Ja hasn't Given Up; he will continue until the time comes that he doesn't fail anymore. Some people find it difficult to believe that Wangnan is the Prince of Zahard because he doesn't show any exceptional power. If what they say were true, then it would be strange that Zahard's son—who was supposed to inherit his father's empire—is so weak. There's still more to him that we don't know. The Tower of God is a mystery yet to be unravelled.
Jyu Viole Grace, a youngster with an enigmatic past, has been selected as the next likely candidate to succeed in slaying Zahard – the overlord of the Tower. Nevertheless, does this make Viole innately malevolent? Is this his one and only objective? Or could it be that he's leading a double life unbeknownst to everyone else around him? The answer lies within the pages of the Tower of God.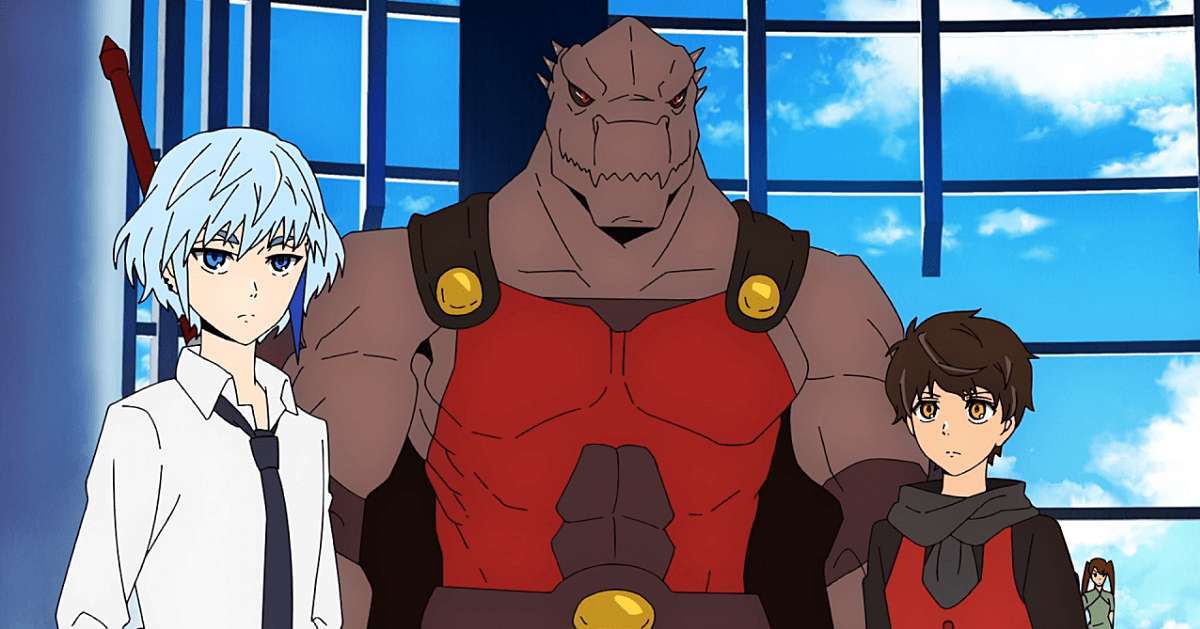 Tower of God Season 2 Cast
Johnny Yong Bosch plays Bam
Matthew David Rudd plays Rak Wraithraiser
Chris Hackney plays Khun Aguero Agnes
Cherami Leigh plays Anaak Jahad
Valerie Rose Lohman plays Rachel
Trent Mills plays Lero Ro
Scott Whyte plays Shibisu
Hochu Otsuka plays Headon
Kazuyuki Okitsu plays Evan Edroch
Takuya Eguchi plays Shibisu
Toshinari Fukamachi plays Hatz
Jeannie Tirado plays Endorsi Jahad
Christina Valenzuela plays Serena
Kira Buckland plays Yuri Jahad
Kyle McCarley plays Evan Edroch
Christopher Swindle plays Headon
Lucien Dodge plays Hansung Yu
Kenjiro Tsuda plays Lero-Ro
Koki Uchiyama plays Khun Hachuling
Saori Hayami plays Rachel
Mariko Honda plays Rachel
Taichi Ichikawa plays Yoru
Kenta Miyake plays Rak Wraithraiser
Nobuhiko Okamoto plays Khun Aguero Agnes
Akira Sekine plays Anaak Jahad
Rie Suegara plays Endorsi Jahad
Also Read – High School DxD Season 5 Release Date and Other Updates
Tower of God Season 2 Trailer
Season 2 of Tower of God hasn't yet released any official trailer yet. However, you can enjoy the official trailer for Tower of God season 1 in the meantime. 
FAQs
When is Tower of God season 2 coming out?
Tower of God season 2 may come out in 2023 summer.
Will there be a season 2 of Tower of God?
According to Crunchyroll, Tower of God season 2 is under development.
Is Bam The main character in Tower of God season 2?
Yes, Baam is the chief protagonist of Tower of God season 2.
What is Baam true power?
Baam's true power is Blue Thryssa Transformation.