Are you willing to make a tradeoff between convenience and safety? UPnP makes it easy for devices to join your network without manual setup, yet also leaves an open door for cybercriminals. Learn more about how these bad actors gain access through UPnP as well as the ways in which you can protect yourself from security threats.
What is Port Forwarding?
Before you can comprehend UPnP, it's important to be familiar with port forwarding. Port forwarding creates a direct connection between your laptop or server and another machine from any location. For example, if you want to remain connected with the cameras at home while abroad, port forwarding is essential.
But how does it all happen? Each of the devices in your home, including your router, forms a Local Area Network (LAN). Any device outside this network, such as website servers or even your friend's computer would be part of the Wider Area Network (WAN). Unless you invite them using port forwarding, outsiders cannot access any information in this secure LAN.
What is UPnP?
Universal Plug and Play (UPnP) simplifies the process of connecting devices on your network by automatically opening and closing ports. For instance, instead of having to manually connect a printer to each device in your household, UPnP can do it for you with just one click. In short, UPnP helps streamline connections between apps and other gadgets on a single network effortlessly.
UPnP offers convenience via zero configuration, meaning you never have to manually configure your devices on the network again. UPnP-enabled machines are able to seamlessly join a network and obtain their IP address, as well as locate and connect with other devices providing a smooth user experience that's unparalleled by anything else.
Also Read – Alienware Aurora 2019 Complete Review: Is It Truly Impeccable?
Several Usages of UPnP
You can use UPnP to connect Xboxes and other gaming consoles such as Nintendo Switch in order to stream online games
It can be used for remote home surveillance as it can be connected to your home cameras
Digital home assistance such as Echo Dots
It can be used to stream content with the help of a media server
IoT devices for various wireless home automation such as smart locks, smart lighting, internet-controlled thermostats, etc.
It can be used to stream videos through the internet television devices such as Apple TV and Roku stick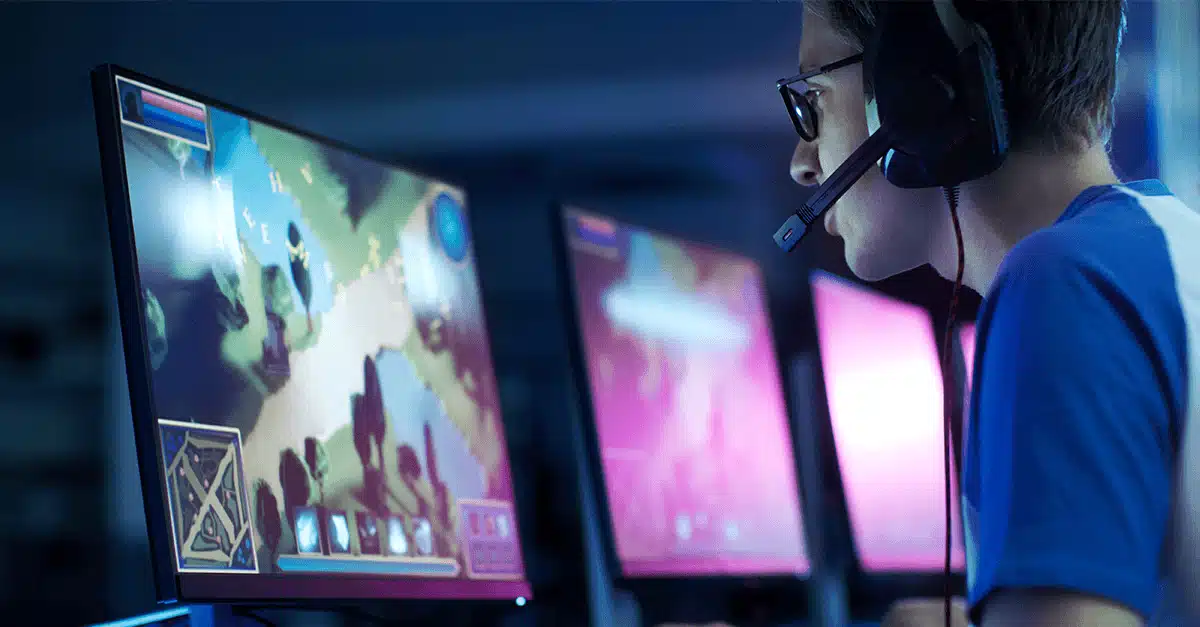 Is UPnP Good for Gaming?
UPnP streamlines the gaming process and eliminates the need for manual port number identification. However, if you prefer to use a more traditional style of port forwarding, there are ample online instructions on how to open proper ports for various games or devices.
Opinions may differ, but manual port forwarding is not necessarily better or faster than UPnP when it comes to internet connection speed. While there is a chance that UPnP adds latency to gaming connections, its effects on download speeds are usually negligible.
Is It Safe to Use UPnP?
Initially, UPnP was supposed to serve only devices within a LAN network. This security measure has been breached recently by router manufacturers who enable UPnP on their models as default, allowing access from WAN networks and creating serious cyber-security concerns.
Unfortunately, UPnP often bypasses any type of authentication or authorization, believing that all devices attempting to connect are trusted and originate from within your local network. This means that cybercriminals can easily find a way into your system by pretending to be an Xbox and sending out UPnP requests. Before you know it, the router will automatically open up access – making a hacker's job much easier.
Once the hacker obtains access to the network, they can wreak havoc by:
Installing malware on your devices
Acquiring remote access to other devices that are connected to the same network
Getting hold of your valuable and sensitive information
Employing your router as a proxy. Cybercriminals can employ it to propagate malware, pilfer credit card information, implement phishing attacks, or Distributed Denial of Service (DDoS) assaults – all while making it appear like you are the initiator instead of them.
Also Read – Top 10 Efficient Tasquitos Alternatives [Features Included]
Significant Protective Measures
If you want to safeguard yourself from UPnP router vulnerabilities, there are two options available for your consideration.
To start, you could enable Universal Plug and Play – User Profile (UPnP-UP), which ensures that only approved UPnP devices and applications can communicate with your router. Unfortunately, this method is not 100% reliable since some gadgets do not fully comply with it and may erroneously assume other connected items are trustworthy.
For the utmost security, you may select to disable UPnP altogether. However, it is wise to determine if your router has any vulnerability against UPnP first. Additionally, consider what kind of benefits come with keeping or removing UPnP and whether you can handle setting up all devices manually since that would necessitate some technical understanding on your end.
To Conclude
Although UPnP might fulfill certain needs, its design flaws could put each device on the network at risk. Thus, if UPnP is not imperative to your operations, you should deactivate it. Your router will disregard all requests and any new gadgets need manual setup – though this extra bit of effort certainly pays off with enhanced security.