DJ Khaled is an American record producer, radio host, rapper, and record label executive with a net worth of $75 million. He is the DJ for Terror Squad and cohosts a radio program on WEDR in Miami, which broadcasts reggae music. In addition to that, he has endorsement contracts with brands such as Weight Watchers, T-Mobile Ciroc, and Apple that earn him millions each year.
Who is DJ Khaled?
DJ Khaled, whose real name is Khaled Mohamed Khaled, was born on November 26, 1975, in Louisiana's New Orleans to Palestinian immigrants. He is a devout Muslim and has stated so himself. He has a brother named Alaa Ledd (Alaa Khaled) who happens to be an actor. His parents were musicians who performed Arabic music and encouraged his interest in it while he was young. When he was younger, he got interested in soul and rap music while working at a local record store.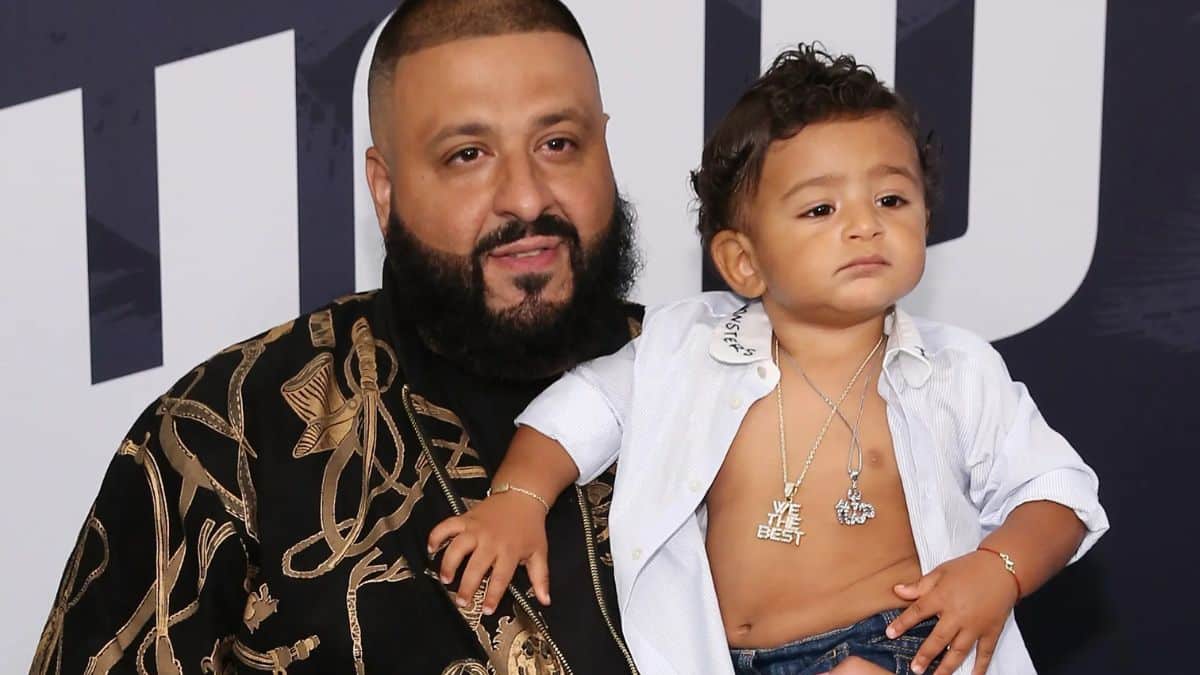 DJ Khaled's net worth in 2022
DJ Khaled's net worth is currently $75 million, according to Celebrity Net Worth. He is a record producer, radio host, disc jockey, recording label executive, and author from America/Palestine.
| | |
| --- | --- |
| DJ Khaled Net Worth | 75 million USD |
| DJ Khaled Real Name | Khaled Mohamed Khaled |
| DJ Khaled Salary | $20 million – $30 Million/Year |
| DJ Khaled Assets | Real Estate worth 25.9 million USD |
| DJ Khaled Age | 46 Years |
| DJ Khaled Birthday | 26.11.1975 |
| DJ Khaled Height | 1.69m/5'5" |
| DJ Khaled Weight | N/A |
| DJ Khaled Family | 2 Sons |
| DJ Khaled Friends | N/A |
| DJ Khaled Wife | Nicole Tuck |
Also Read – Here's What USA Rapper Lil Uzi Vert's Net Worth Looks Like
DJ Khaled's Career
DJ Khaled's first step into the limelight came in the 1990s when he worked as a DJ at 99 Jamz, a Miami hip-hop radio station. His skills impressed Terror Squad so much that they eventually hired him as their own DJ. Once he had built up his portfolio with them, Khaled moved on to producing albums and released his very first studio album named "Listennn…the Album" in 2006.
2007 saw the release of "We The Best," followed by "We Global" in 2008, then "Victory" in 2010. In 2011 and 2012 respectively, he released assets/images/"Kiss the Ring" and "Suffering from Success." Then came 2013 with his album "I Changed A Lot." 2015 brought us Major Key", 2016 gave us "Grateful", 2017 proffered up "Father of Asahd", which was succeeded by 2019's Khaled Khaled".
Khaled's song "All I Do Is Win" is one of his most successful songs. It features Ludacris, Rick Ross, Snoop Dogg, and T-Pain. The song is off Khaled's 2010 album "Victory." It was the album's second single and has been certified three times platinum by the RIAA.
More about DJ Khaled
In 2015-2016, Snapchat videos of Khaled went viral because of his charismatic personality. He was called both an "internet star" and a "living meme." Nowadays, he's one of the most in-demand producers in hip-hop while also maintaining a large social media following.
In 2018, he began the Tell Me You Love Me Tour with Demi Lovato as her opener, which started in San Diego, California in February 2018 and lasted until July 2018.
On May 21, 2019, DJ Khaled premiered a new video for "Wish Wish," which featured 21 Savage and Cardi B. The clip, directed by Khaled and Eif Rivera, contains numerous explosions, flames, and motorcyclists that evoke a B-level early-2000s street-racing film hastily put together to capitalize on the popularity of the first Fast and Furious.
Khaled has written a book that is currently on the New York Times Best Sellers list. The book covers his views on success, recounts personal experiences, and describes contributions from other musicians.
He has also had a thriving career as an actor, being featured in box-office hits such as "Pitch Perfect 3" (2017), "Spies in Disguise" (2019), and most recently, "Bad Boys for Life" (2020).
DJ Khaled's Family
Khaled and his wife Nicole Tuck have two sons, Asahd Tuck Khaled who was born on October 23, 2016, and their second son, Aalam Khaled, born in January 2020. He garnered national attention after live streaming the birth of Asahd on Snapchat.
Also Read – Here's What Celebrity Chef Guy Fieri's Net Worth Look Like In 2022
DJ Khaled's Salary Highlights
DJ Khaled made a staggering $30 million between September 2017 and September 2018 through touring, producing, and most importantly, endorsements. Ciroc, Apple, and even Weight Watchers are among his biggest sponsorships. He's one of the most highly paid individuals in hip-hop, with money derived from sources outside of and unrelated to hip-hop and music.
DJ Khaled's Yearly Earning
| | |
| --- | --- |
| Year | Earning |
| 2014 | $7 million |
| 2015 | $8 million |
| 2016 | $15 million |
| 2017 | $24 million |
| 2018 | $27 million |
| 2019 | $39 million |
| 2020 | $35 million |
| 2021 | $75 million |
Total of $230 million up until now
DJ Khaled's Assets
In January 2017, Khaled forked over $9.9 million for Robbie Williams's old home located in Mulholland Estates, a gated community hidden away in Los Angeles. April 2021, he sold this house for $12.5 million more than his asking price! In 2018, Khaled bought waterfront property in Miami for $25.9 million.