Cobra Kai is a Netflix drama that made us fall in love with Karate all over again. Packed with action, this Karate Kid spinoff recently released its 5th season on Netflix, and now fans are going crazy with the assumption regarding the season 6 of Cobra Kai. We loved Cobra Kai season 5 and Cobra Kai season 6 is something that we are eagerly waiting for. Fans are already looking for details about any Cobra Kai season 6 update, but Netflix has not released any information yet.
Cobra Kai is an American TV series as well as a sequel to the original The Karate Kid by Robert Mark Kamen. For the first two seasons, kobra kai released on YouTube Red, and then it moved to Netflix for its upcoming seasons. We can see Ralph Macchio and William Zabka, both The Karate Kid (1984 original film) actors, star in Cobra Kai. The first season of Cobra Kai launched on the 2nd of May in 2018 on YouTube Red. The 2nd season followed the 1st one in April 2019.
After producing for three consecutive seasons, YouTube decided to stop the production of Cobra Kai, which led the show to move to Netflix. Netflix got its hands on the series in June 2020, and since then, they started to release new seasons of Cobra Kai on their streaming platform. In January 2021, Cobra Kai released its 3rd season followed by a 4th season in December of the same year. On September 9, 2022, Netflix released Cobra Kai season 5, and now the fans are looking forward to a 6th season of this highly deemed action-drama.
Is Cobra Kai Season 6 Coming?
Netflix has recently released season 5 of Cobra Kai, so naturally, there is not much information about the release date of season 6. But the writer & producer of the show, John Hurwitz, along with the showrunners, have given us a hint that there will be more seasons of Cobra Kai. Now this is something that has made the Cobra Kai fans super excited. Regarding the Cobra Kai season 6 release date on netflix, the show's writer tweeted in July 2022 that we can expect more of Cobra Kai and that the Miyagiverse is not at all finished.
Also Read – What's Happening with Station Eleven TV Show Season 2?
Cobra Kai Story
34 years after a life-altering defeat by Daniel LaRusso in the All-Valley Karate Tournament, Johnny Lawrence is now in his 50s. Johnny lives in an apartment in Reseda, Los Angeles and works as a part-time handyman. His previous wealthy lifestyle at Encino is no more than just a memory. Owing to acute depression and alcoholism, coming from the trauma by John Kreese's assault on him, Johnny lost everything. This former karate superstar has a son named Robby from one of Johnny's previous relationships whom he has abandoned.
In the first season, after losing his job, Johnny uses karate to defend his neighbour Miguel Diaz from a bunch of bullies. Although Johhny is reluctant initially to train Miguel, he decides to reopen the Cobra Kai karate dojo so that he can recollect his past. However, this also reminds him of his conflict with a 2-time All Valley Champion Daniel LaRusso, who is now a proud owner of an extremely successful car dealership chain. We see Cobra Kai win the All-Valley Karate Tournament in 2018.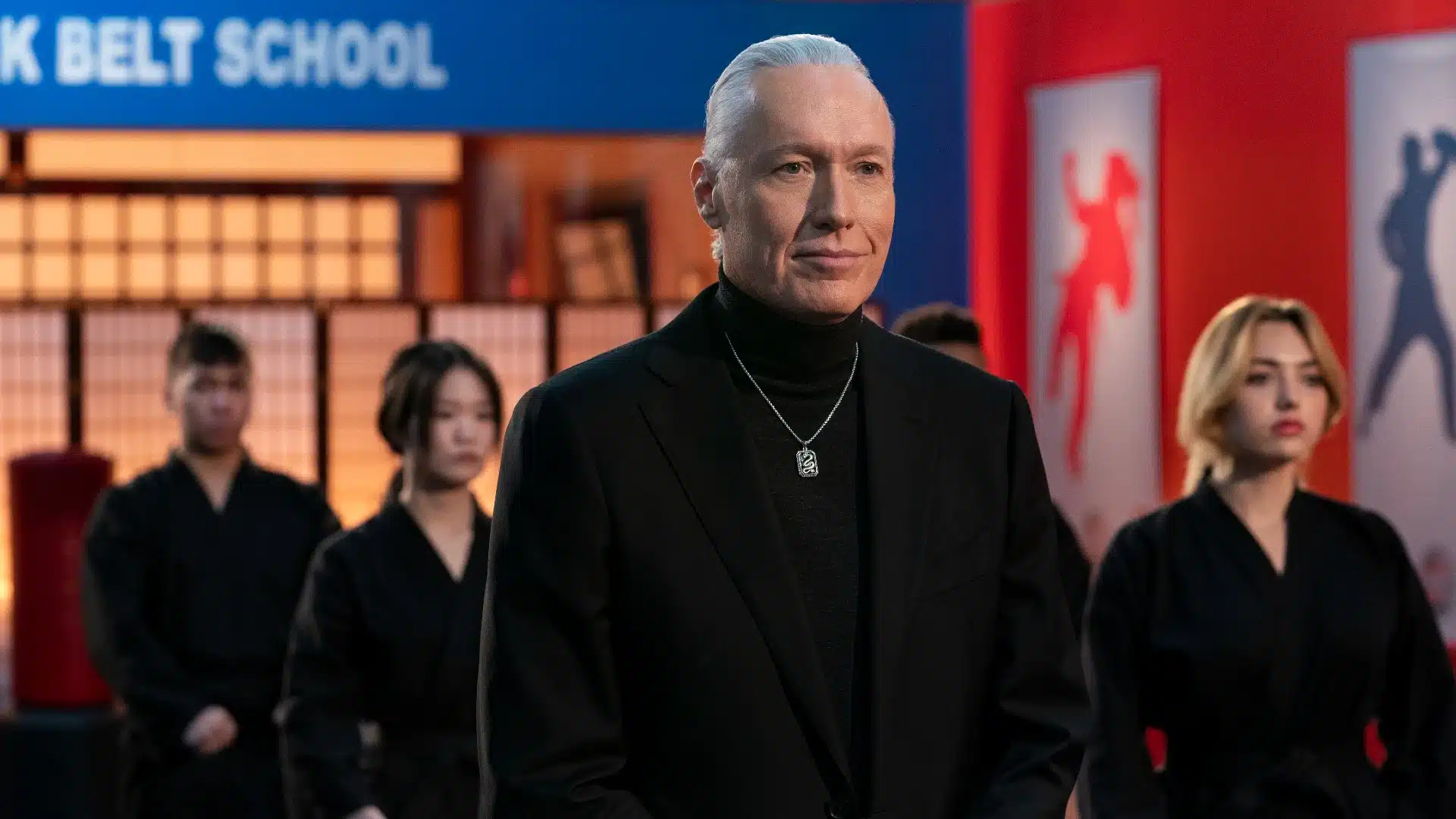 Cobra Kai Season 2
In the 2nd season, Kreese comes back to Cobra Kai. However Kreese's efforts to restore Cobra Kai begins to interfere with Johnny's attempts of reforming the dojo. Daniel, on the other hand, reopens Miyagi-Do dojo, which sparks a brand new level of rivalry between the two groups. Both the 3rd and the 4th seasons revolve around the collective efforts and attempts to finish off Kreese by having the preparations for the next All-Valley Karate Tournament.
The 5th season of Cobra Kai shows us the collaborative effort of both Daniel and Johnny to overthrow Cobra Kai. Daniel can also be seen bringing in for help his former rival Chozen Toguchi. The development of the story of Cobra Kai revolves around these chief relationships, which gives rise to conflicts that are the productuct of Daniel and Johnny's incapability to forget the past. Now, the question is "will there be a season 6 of Cobra Kai?" Well, that still remains to be seen.
Also Read – Will There Be A Season 7 Of Netflix's Lucifer?
Cobra Kai Season 6 Cast Members
The creators of the show have not yet confirmed much about the 6th season of Cobra Kai. So it makes difficult for us to figure out who will stay in the Cobra Kai season 6 cast, and who will go. Although, there is no Cobra Kai season 6 trailer, we can still assume that the show will retain some of its prime characters for the 6th season. These characters are:
Johnny Lawrence played by William Zabka
Daniel LaRusso played by Ralph Macchio
Amanda played by Courtney Henggeler
Carmen played by Vanessa Rubio
Chozen played by Yuji Okumoto
John Kreese played by Martin Kove
Robby played by Tanner Buchanan
Tony played by Peyton List
Hawk/Eli played by Jacob Bertrand
Demetri played by Gianni DeCenzo
FAQ
Is Cobra Kai Getting Cancelled?
There is no information about the show getting canceled. In Fact, Cobra Kai season 6 predictions are at its peak.