Jessica Simpson was born on July 10, 1980, in the United States. She is a vocalist, actress, and businesswoman. Simpson started her career as a church choir kid before signing with Columbia Records at the age of seventeen. Her debut studio record Sweet Kisses (1999) sold two million copies in the United States and achieved commercial success with the song "I Wanna Love You Forever."
Simpson changed her image for her second album, Irresistible (2001), and the title track became a top 20 hit on the Billboard Hot 100. RIAA (Recording Industry Association of America) gave this album a gold certification. Her third studio album, "In This Skin" (2003) record sales indicated three million copies in the U.S.
Who is Jessica Simpson?
Jessica Simpson was born on July 10, 1980, in Abilene, Texas, to Tina Ann Drew and Joseph Simpson. She is their first child. The Simpsons divorced in 2012 but Jessica grew up in Dallas and Waco while her parents were there. Her parents now live in McGregor, Texas, where she has a younger sister named Ashlee.
After her father got a job in Cincinnati, Ohio, she briefly attended Amelia Middle School before the family moved back to Texas 20 months later. She finished high school at J.J Pearce and then dropped out to focus on her career; though, a year later she completed her GED through distance learning with Texas Tech High School.
When she was 12, Jessica Simpson's father gave her a purity ring as part of her Christian upbringing. Jessica and her family moved about frequently because of his work as a minister; however, they spent most of their time in Texas. They did, however, travel to the Midwest for a period of time.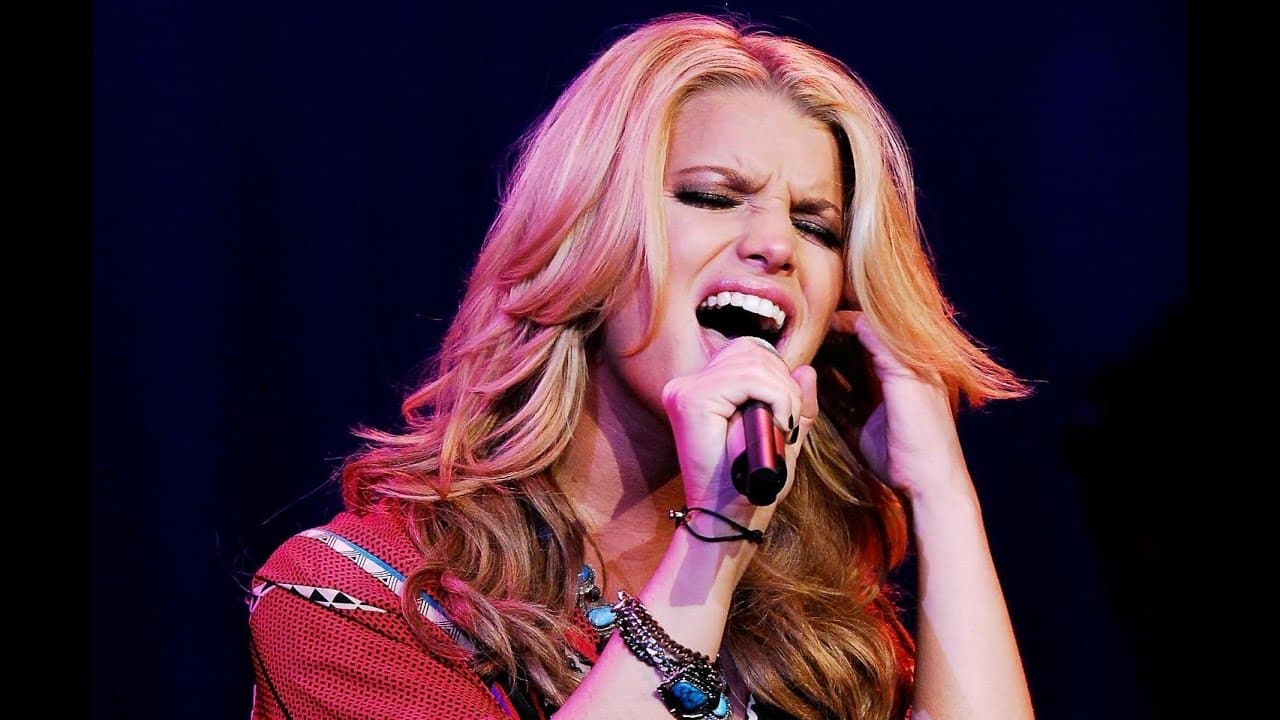 Jessica Simpson's Early Music Years
During her childhood, Simpson began training as a singer in the church choir. She had ambitions to be a renowned songstress while attending a church retreat when she was 11 years old. Simpson auditioned for The Mickey Mouse Club in 1990 by singing "Amazing Grace" and dancing to "Ice Ice Baby." She advanced through several stages until she became a semi-finalist in the competition, along with other celebrities such as Christina Aguilera, Britney Spears, and Justin Timberlake.
After seeing Aguilera perform, Simpson became concerned about her next audition and was not chosen for the program. She resumed singing in her church choir and was later discovered by the president of a Christian music label. He first requested an audition and then signed her on the spot after she sang Dolly Parton's "I Will Always Love You" (1973). She started recording her debut album with Proclaim Records and touring to promote it.
Also Read – Fitness Trainer Jem Wolfie's Bio Is Enough to Leave You in Awe
Jessica Simpson's Net Worth in 2022
Jessica Simpson is a famous singer, entrepreneur, actress, and television personality with a net worth of $260 million. She made her money primarily as a singer, actress, and more recently as a retailer. Her line of handbags, cosmetics, shoes, boots, and lingerie has already generated billions in sales.
Jessica Simpson Bio
| | |
| --- | --- |
| Jessica Simpson Real Name | Jessica Ann Simpson |
| Jessica Simpson Net Worth | 260 million USD |
| Jessica Simpson Profession | Singer, Actress, Entrepreneur, TV Personality |
| Jessica Simpson Salary | $3 million/month |
| Jessica Simpson Assets | Real Estate, Cars |
| Jessica Simpson Age | 42 Years |
| Jessica Simpson Birthday | 10.07.1980 |
| Jessica Simpson Height | 1.61m |
| Jessica Simpson Weight | 140lbs |
| Jessica Simpson Family | 3 Children |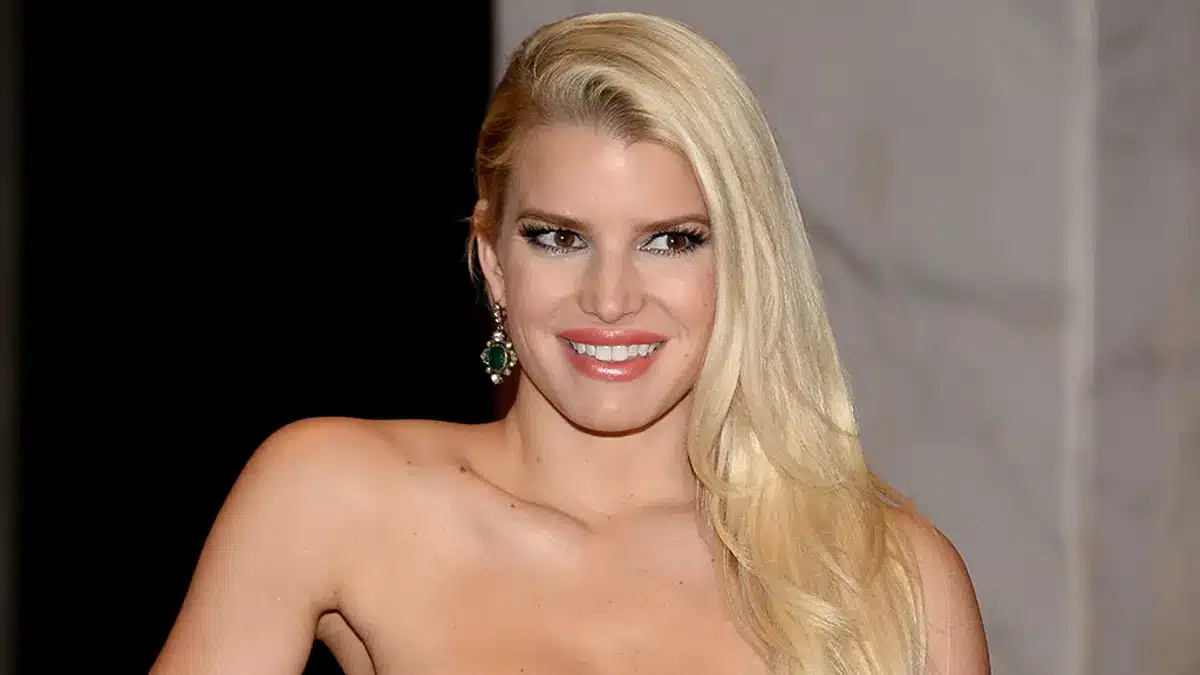 Jessica Simpson's Musical Career
In comparison to Christina Aguilera and Britney Spears' mass media presentations, Mottola wanted Simpson to concentrate on an "anti-sex appeal" wholesome image. Her debut single, "I Wanna Love You Forever" (1999), reached number three on the Billboard Hot 100 chart in the United States and was certified platinum by the RIAA. Sweet Kisses' debut studio album, released in November 1999, was double platinum-certified. However, her second album Irresistible (2001) wasn't received as well as the first.
Also Read – How Rich TVs Priscilla Presley Season Hubley is in Real Life
Entrepreneurial Ventures of Jessica Simpson
Apart from having a successful career in music, Jessica is also a successful businesswoman. She launched a line of beauty products and handbags, lingerie, shoes, and boots for sale.
After Simpson announced her pregnancy in 2011, she signed a multimillion-dollar deal with Weight Watchers the following year. This allowed her to use their diet plan to lose the weight she gained during pregnancy and film several television commercials for the company.
FAQs
1. How Old is Jessica Simpson?
Jessica Simpson is 42 years old.
2. Who is Jessica Simpson Married To?
Jessica Simpson is married to former American Football player Eric Johnson. The couple tied the knot in 2014.
3. How Did Jessica Simpson Lose Weight?
She took walking very seriously; initially starting with 6,000 steps every day she went to walking 14,000 steps on a daily basis. She also did strength training with trainers Sydney Liebes.
4. How Tall is Jessica Simpson?
Jessica Simpson is 1.61m tall.